10-Episode Netflix Series
to Binge Watch this Holy Week
By Therese Aseoche

A weeklong break is just what we need to catch up on shows and movies we haven't seen or stopped watching midway. But for some of us, we'd prefer a good series that's short and binge-able, the ones that can be finished in one afternoon, so that we have time for other things (or other shows) in the short holiday.
Thankfully, there are so many Netflix originals that average to about 10 episodes which are perfect for lazy afternoons before heading to church, or when there's nowhere else to go. Just like the second season of A Series of Unfortunate Events (premiering March 30). 
So grab your popcorn, get cozy in bed, and search for these must-watch binge-able series!
Queer Eye
Length: 8 episodes (ave. 46 minutes)
The Fab Five returns to change the lives of straight men while also inspiring the rest of the world it isn't hard to coexist with the LGBT community at all. Queer Eye is the modern reboot of its predecessor Queer Eye for the Straight Guy (2008) and features a whole new and even more loveable cast of characters, all of whom have their quirks and specializations. Every episode is a joy to watch, and there isn't a single moment where you won't find yourself smiling, laughing, or shedding tears of happiness.
Watch it on Netflix here.
Re:Mind
Length: 13 episodes (ave. 24 minutes)
Thinking of watching a thriller this holiday? Then check out Re:Mind, a mystery thriller about eleven high school girls who find themselves trapped and restrained inside a large dining room. The entire series follows them trying to recount the events that may have brought them to this situation, which leads to a common source — the suicide of their former classmate. You'll be at the edge of your seat, guaranteed.
Watch it on Netflix here.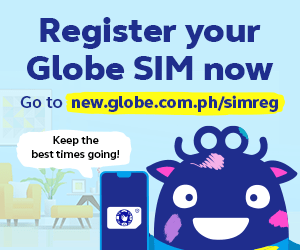 End of the F***ing World
Length: 8 episodes (ave. 20 minutes)
In this series that has been described as your R-18 Moonrise Kingdom, a sociopath and his rebellious and fatalistic girlfriend go on a road trip to escape their boring lives. But as they encounter an incident that changes their lives forever, they realize that they can never go back. It's sweet, funny, and so emotionally overwhelming that you'll find yourself in tears at the end.
Watch it on Netflix here!
Mindhunter
Length: 10 episodes (ave. 1 hour)
Mindhunter stars Jonathan Groff who plays Holden Ford, a young FBI Agent with an interest in psychology, which eventually grows into an interest in the psychology of sequential murderers. As the series progresses, Ford's interest slowly becomes an obsession with the serial killers he studies (based on real-life serial killers) much like the obsession these murderers have with their victims. It's so interesting and gripping that you won't be able to stand not watching its entirety in one sitting.
Watch it on Netflix here.