4. Star Trek's 46th Anniversary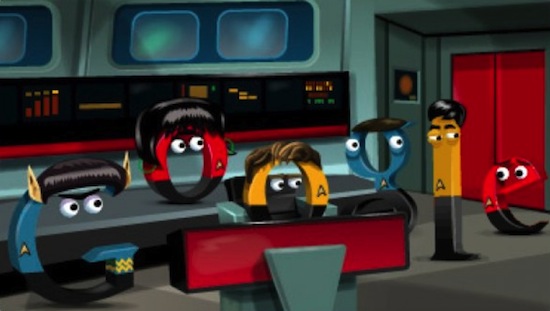 Now this is a Doodle that has boldly doodled where no one's doodled before. For the 46th anniversary of Star Trek's first broadcast, the Google logo was redesigned as caricatures of the crew of the Starship Enterprise back in 2012. Clicking on certain icons takes you on different little adventures, including one where you take control of James T. Kirk as he battles the dreaded Gorn. Check it out here.
3. Roswell Incident's 66th Anniversary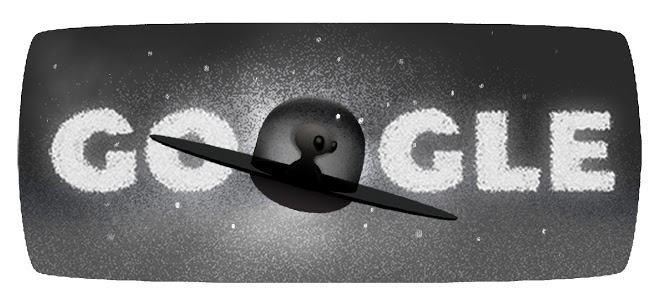 Do you like aliens? Of course you do. The Roswell Incident happened in 1947 where an unidentified flying object crashed in Roswell, New Mexico. The United States has since claimed that it was nothing more than the Air Force's surveillance balloon. Conspiracy theorists however maintain that it was in fact an extra-terrestrial spacecraft.
For the incident's 66th anniversary in 2013, Google created an interactive adventure game wherein you take control of the alien who crashed to Earth that fateful day. You must find the different parts in order to repair your ship and escape Earth. Given the various issues plaguing the world today, we're not surprised why aliens won't visit us.
The game's a bit tricky to complete. Give it a try here.
2. Happy Halloween 2012
Would you go trick-or-treating at a house knowing there are monsters inside? No? Well too bad since in this Google Doodle, you have to do exactly that.
This fun and interactive Google Doodle features a spooky street complete with eerie sounds as you go trick-or-treating and "knock" on the different doors by clicking your mouse. Each door showcases a different hair-raising surprise that eventually spells the company's name.
If you're in a Halloween mood, go trick-or-treating here.
1. 245th Anniversary of Beethoven's Baptism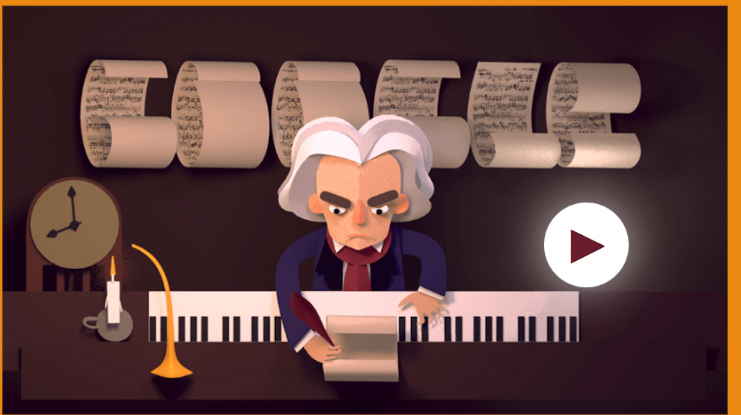 Ludwig Van Beethoven is one of the best composers that this world has ever been graced with. The German composer left a lasting impact in the world of classical music. Despite being completely deaf in his 30s and passing away at the age of 57, in 1827, his music and his legacy have endured.
For the 245th anniversary of his baptism, Google pulled out all the stops for their Doodle. On his way to a hall to conduct a concert, Beethoven encounters an unfortunate series of events as his composed creations get lost and mixed up in various ways. It's your task to help him arrange the sheets of music in its proper order to finish the game. What do you have to put together exactly? Oh nothing, just epic classical compositions of his such as Beethoven's "Fifth Symphony", "Für Elise", "Moonlight Sonata" and "Ode to Joy."
Each task becomes more and more challenging. Give it a try here and preserve the composer's more than 200-year legacy.
Needless to say, there are more Goodle Doodles out there. Which ones are your favorite? Sound off in the comments below!