ICYMI, Pantone has declared Classic Blue as its 2020 Color of the Year! A hue reminiscent of the sky at dusk, it "brings a sense of peace and tranquility to the human spirit, offering refuge." The Pantone Color Institute also describes it as "elegant in its simplicity."
But while Classic Blue generally instills calm, it can also spark confidence, especially in the beauty department, where rocking blue is almost always considered a pretty bold move.
So if you want to make a statement this coming year, read up as we list down eight beauty must-haves in shades similar to Classic Blue:
Colourpop Blue Moon Shadow Palette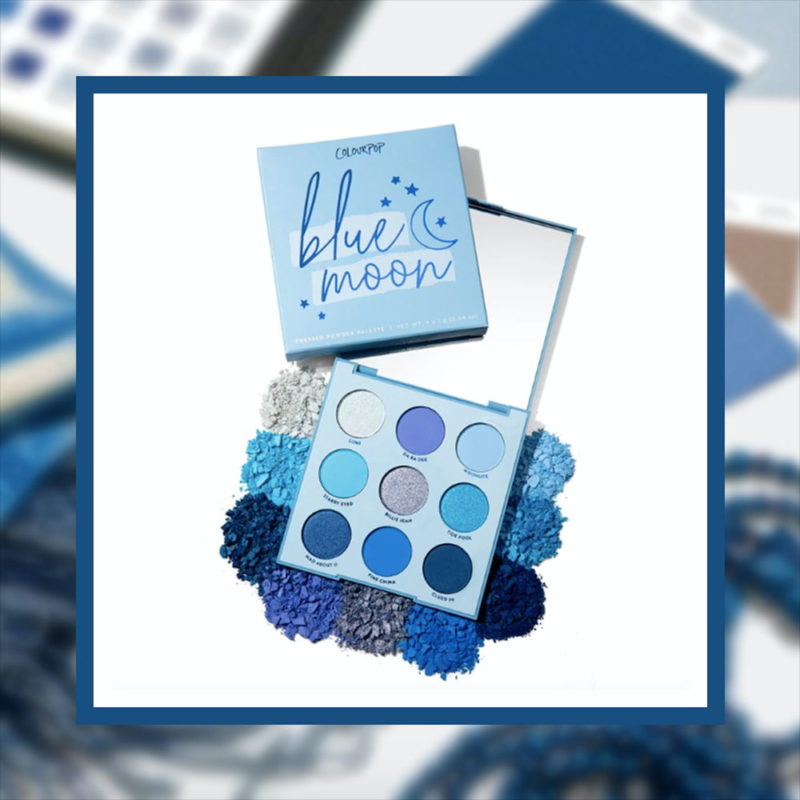 Fans of eyeshadow would love to have this mesmerizing monochromatic palette from Colourpop in their beauty arsenal. Inspired by jewel tones, it contains nine highly pigmented and long-wearing shades of blue in matte, metallic, and duo-chrome finishes that blend smoothly and evenly.
Get it here!
Kat Von D Everlasting Lip Liner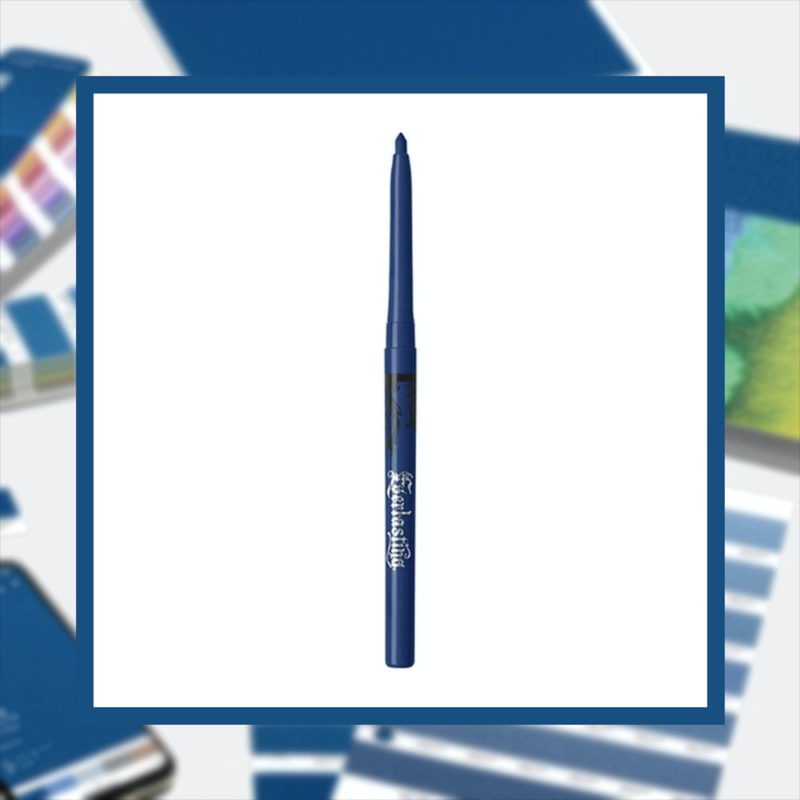 If there's an award for the lasting effect of lip liners, this might as well win it. An outstanding choice in Kat Von D's 30-color spectrum of high-pigment lipliners, the Everlasting Lip Liner in Poe (navy blue) combines long wear with a weightless glide formula, so you wouldn't have to worry about touchups and unwanted smudges. No wonder it's got a cult following of beauty aficionados!
Get it here!
Fenty Beauty Mattemoiselle Plush Matte Lipstick in Clapback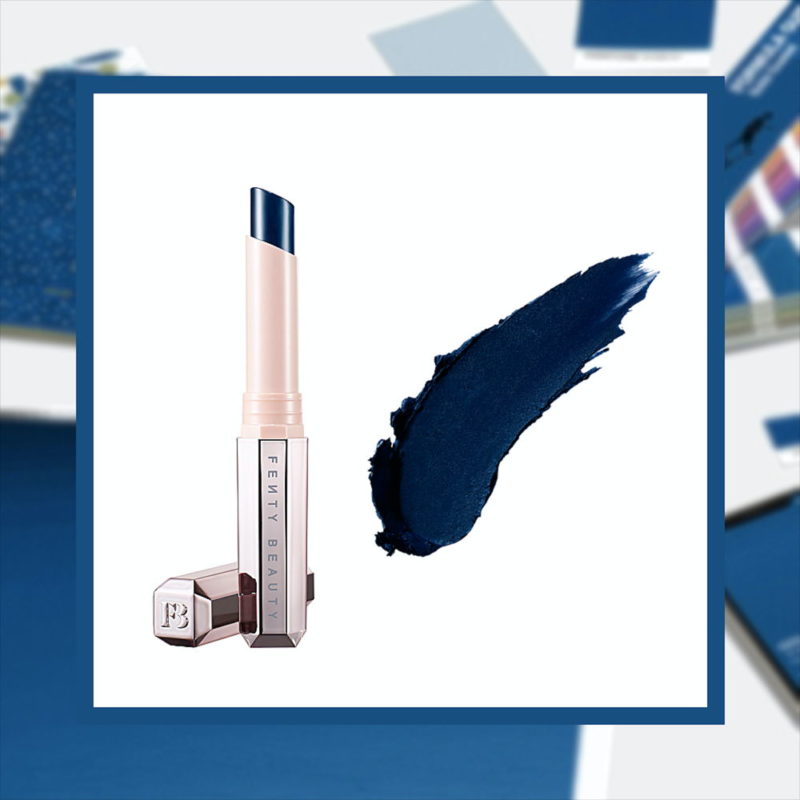 Dubbed as founder Rihanna's Fave, this Allure Best of Beauty Award Winner is an intensely pigmented yet light-as-air lipstick that has a velvety, petal-soft matte finish. Made to flatter all skin tones, the ultra-slim stick glides on creamy and stays put all day long so you can effortlessly rock that edgy look.
Get it here!
Maybelline New York EyeStudio Lasting Drama Waterproof Gel Pencil Eyeliner in Lustrous Sapphire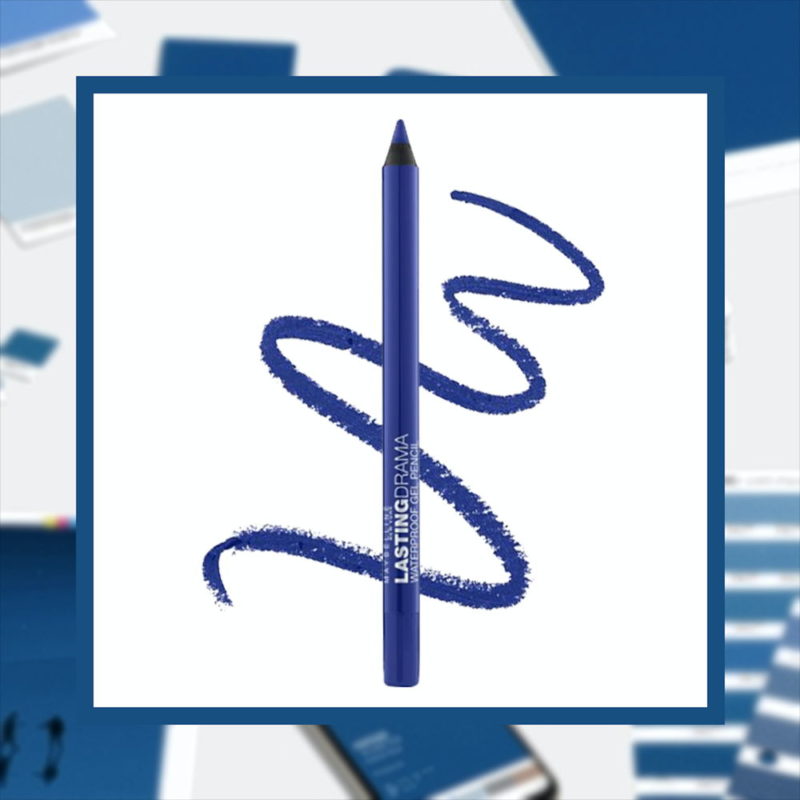 You might want to give your black eyeliner a break and swap it for a bolder blue shade this coming year. Maybelline New York Eyestudio's Drama Waterproof Gel Pencil Eyeliner in Lustrous Sapphire is an excellent (and inexpensive!) choice if you are open to experimenting with ways to make your peepers stand out. The pencil itself is formulated with special ingredients so you can create that cat-eye or dramatic winged look smoothly. It's also smudge-proof and waterproof for up to 36 hours.
Get it here!
L'Oréal Voluminous Original Mascara in Cobalt Blue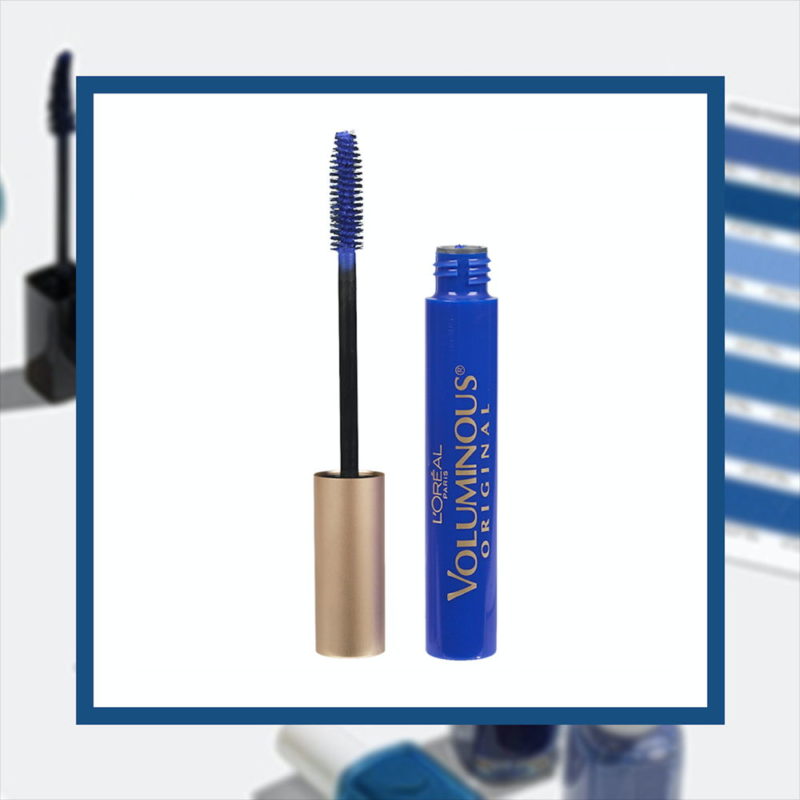 Not only will L'Oréal Voluminous Original Mascara in Cobalt Blue bring a splash of blue to your eyelashes but also soften and build them up to five times their natural thickness. It is uniquely formulated to resist clumping, and its brush helps thicken your lashes evenly and sleekly.
Get it here!
Sally Hansen Miracle Gel in Beatnik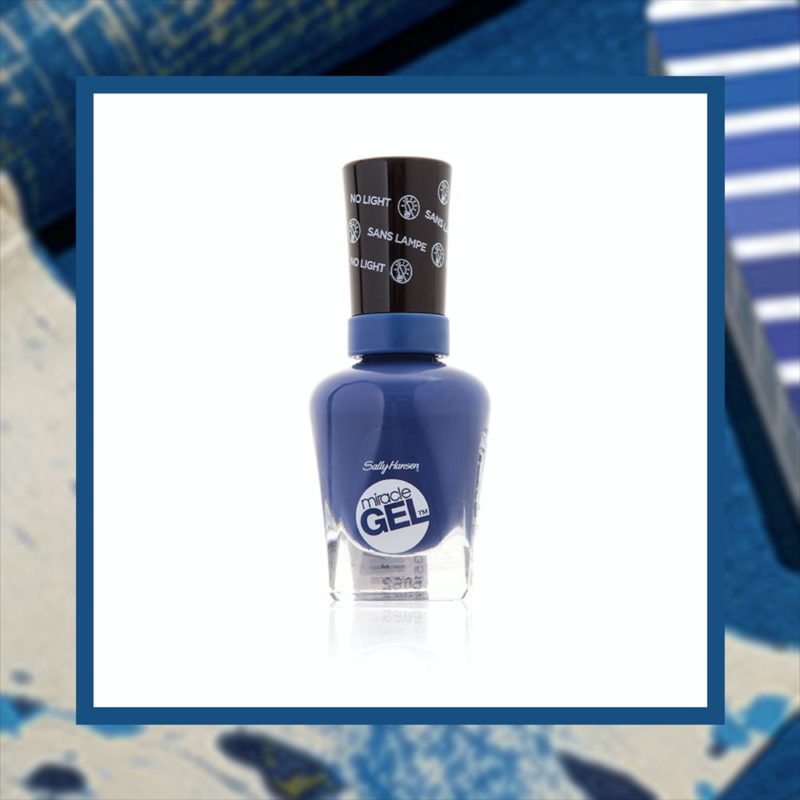 Of course, you can wear the Color of the Year on your tips, too! Sally Hansen's Miracle Gel in Beatnik bursts in vividness and doesn't require any UV or LED equipment for it to set. All you need is natural light, and you're good to go! Its effect stays up to 14 days and in case you want to try a new color, you can simply remove it like ordinary nail lacquer.
Get it here!
Manic Panic Professional Gel Semi-Permanent Hair Color in Celestine Blue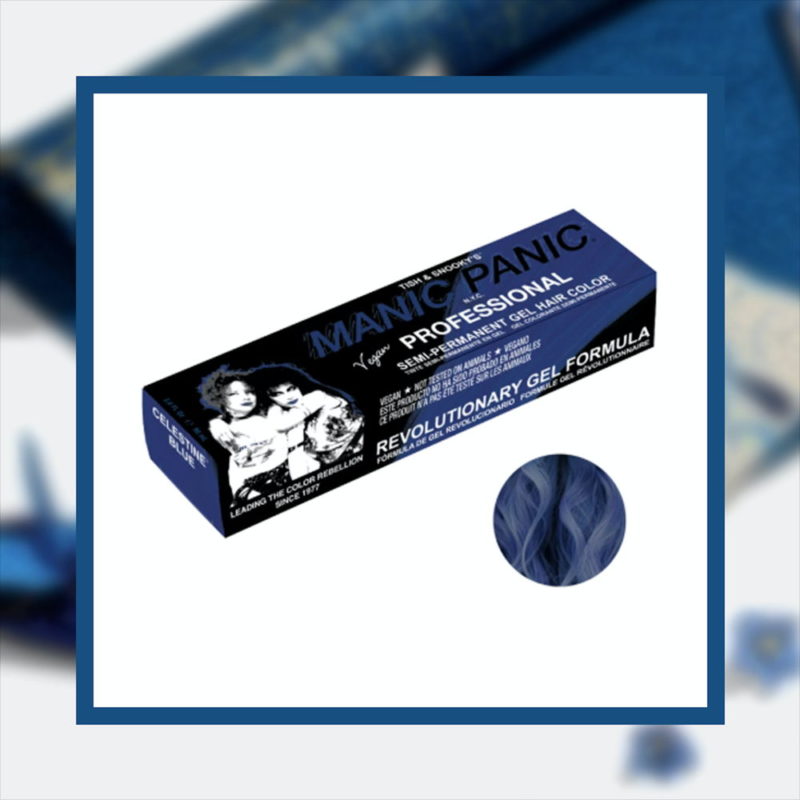 If you've always wanted to sport a blue 'do, there's no better time to try it than now! Achieve the Classic Blue shade on your tresses with Manic Panic's Celestine Blue tone. It has a semi-translucent gel formula for a stained glass-like application. And with its rich vibrancy, it can last through over 40 shampoos.
Get it here!
Sephora Collection Melting Shower Jelly Dose Body Wash in Moonlight Swim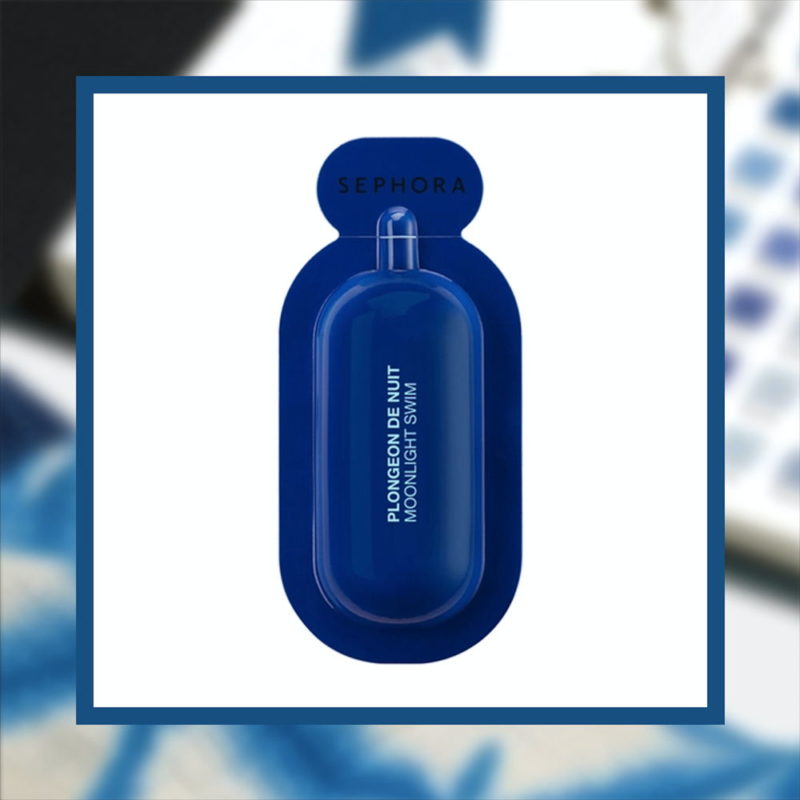 A one-dose packet of refreshing shower jelly, it melts onto your skin, producing a lush lather that gently cleanses your skin and rejuvenates your senses with its luxurious scent. Mess-free, it's perfect to bring during trips.
Get it here!
How will you be adding the 2020 Pantone color of the year to your beauty routine?