4. Low-Fi Doesn't Mean Low Quality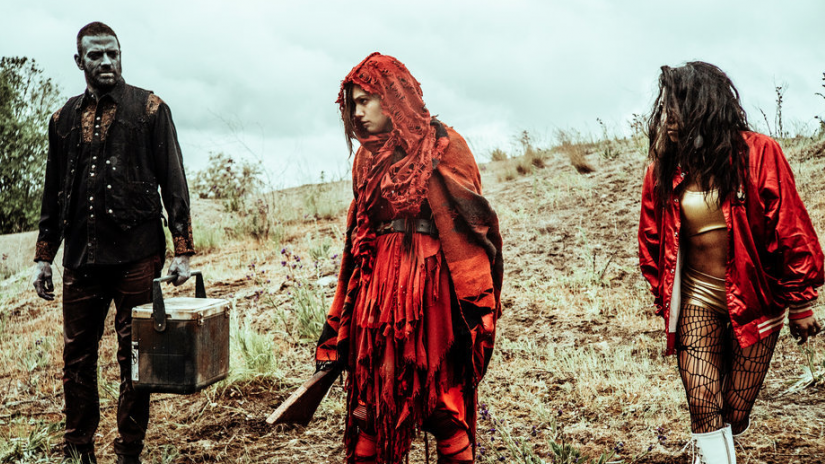 You can clearly see the production choices they've made in every episode, whether they spent it on better zombie make-up or better CGI (or just better color grading). But that's not the point, the scope and wherewithal of this series is swallowed up by how fun it is to watch. How it laughs at itself and wants you to laugh along with it. Again, we must thank writer-director John Hyams for giving a damn about the creative direction of the series.
3. The Characters Are Diverse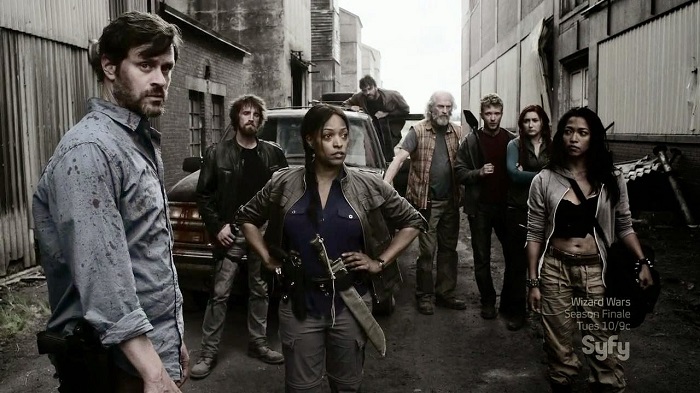 Two of my favorite characters here are Citizen Z (DJ Qualls of The Office and Road Trip) and Murphy (Keith Allan). The former is a picture perfect modern day intelligence operative and drone operator who's what's left of the NSA, slowly going crazy alone in an abandoned Arctic base, guiding the motley team protecting "the package" to California through what's left of civilized technology (good thing those satellites are still up). The latter is, of course, humanity's last hope for a cure; but see, Murphy isn't exactly a likeable guy, he's a big, whiny, condescending, foul-mouthed asshat at the best of times, and a coward at the worst—so, yeah, he's extremely unlikeable (and props to Keith Allan for playing Murphy with streaks of appealing humanity), but the team needs to get him to a CDC lab to get processed and possibly get a cure to the zompocalypse.
There's a stereotype/archetype here for everybody to dig and they all get their due time to shine under the zombie sun: a subdued and quiet but utterly deadly sniper kid; an old doctor who likes prescribing drugs and taking them, too; a very curvy black woman that's Michonne with katana; the white dude leader type with a military background. And then there's the femme fatale redhead Addy (Anastasia Baranova), who carries one of the best signature zombie-killing weapons of all time: a baseball club with steel spikes edging the top striking end.
2. Anybody Can Die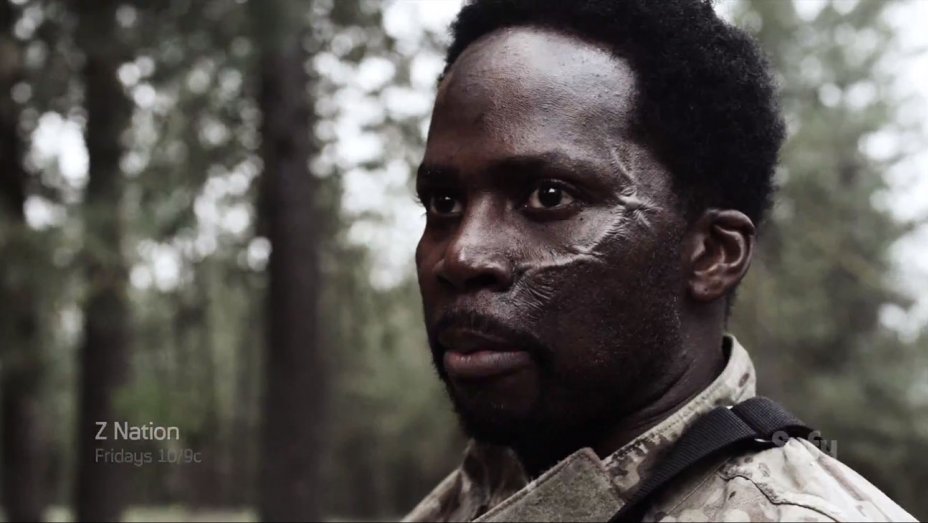 One of the best things about having so many plot twists per episode is that you genuinely don't know what's going to happen next. There's almost zero story predictability about this show and it doesn't really care for narrative symmetry as much as entertainment. Remember that moment Ned Stark died in HBO's Game of Thrones (but I read the book so I wasn't surprised, haha)? The very first major death in the very first episode here will have you doing the same jump-and-point, all aghast routine.
1. Zombie Post-Apocalypse Culture is Well-Defined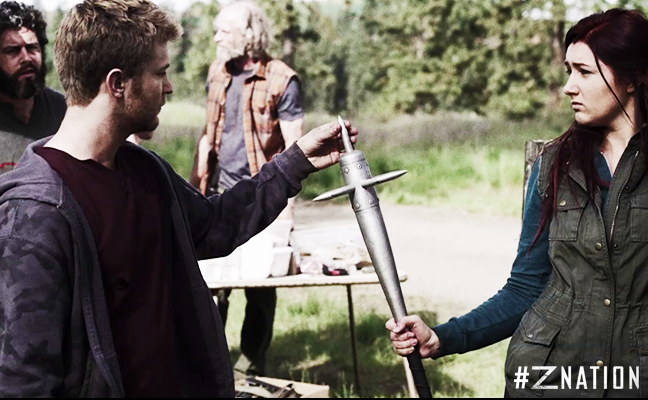 Characters here refer to killing zombies as "giving mercy" (it's even referenced in the OBB song) and joke about the levels of zombie deadness from their speed (recently turned dead are fast runners). The dead here are also fast at turning: there's an average gap of half a second between being bitten and turning. Watch episode six of Season One and you'll get what I mean. That the world-building has been crafted with care and sympathy shows, and with homages to so many zombie tropes, shows that the producers not only have cred but also the kind of chops that can take this series to heretofore unknown depths of undeadness. Get bitten now and add another excellent piece of TV to your fandom.
"Z Nation" airs on the SyFy Channel and streams on Netflix.
All photos courtesy of Netflix.
Do you think "Z Nation" is better than "The Walking Dead"? Tell us in the comments below!