8 Local Bands Worth Listening To
Sep 13, 2018 &nbsp • &nbsp Karina Sitaldas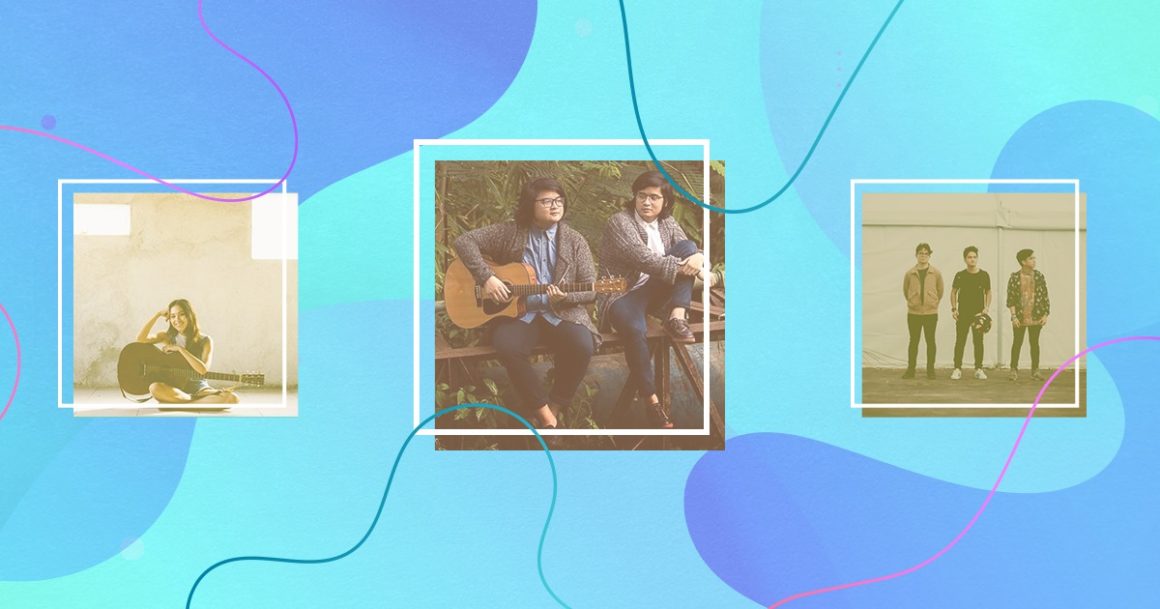 Indie music is currently so big around the entire world, and the Philippines sure isn't getting left behind. The local indie music scene is flourishing more than ever — it's like each week, there's a new Pinoy local indie artist/band, but we're most definitely not complaining. Keep 'em coming, guys! For now, here are 8 local Indie gems that you don't wanna miss while they're hot:
Ben & Ben
Having a bad day? All you need is some Ben & Ben and your worries will start floating away. Ben & Ben (formerly known as The Benjamins) is an indie folk band composed of a brother duo, and seven other members, all on different instruments that when combined make the most perfect melodies. You're going to listen to them and start wondering how they make music as magical-sounding as they do.
Start with: Ride Home, Sunrise, Maybe The Night
IV of Spades
If you haven't heard an IV of Spades songs playing somewhere, you may just be living under a rock. They've gained so much popularity recently, that their biggest hit, "Mundo," has over 41 million plays on Spotify. I mean.. if that doesn't tell you that you have to give them a listen ASAP, I don't know what would. In May though, the remaining trio announced that their lead singer officially left the band. Wondering what this means for the bands upcoming music? Me too!
Start with: Mundo, In My Prison, Where Have You Been, My Disco?
Tom's Story
Would you believe me if I said that these guys were part of my batch band in high school and they were just as good back then? Well, it's true. Tom's Story is an instrumental indie rock trio, whose lack of lyrics wouldn't bother you because of how well their instruments complement each other. This would be so perfect to listen to by the water with an ice-cold beer.
Start with: Mugatu, Sedya Neen (Acoustic), Anchors
Clara Benin
Clara Benin, with her harmonious voice, has made it so big that she played her first out-of-country gig in Singapore this week at Music Matters Live; which features some of the biggest up-and-coming acts in the Asia Pacific region. She's one singer-songwriter whose music is definitely going places.
Start with: Parallel Universe, Smile, Human Eyes
Autotelic
Autotelic isn't a new name in the local music scene, but they're a band that's been consistent with their music quality since they formed in 2012. They recently released a single "Takipsilim," which has a mix of that old school nostalgic sound combined with an added indie/disco touch. You know what I'm talking about? No? Guess you'll just have to listen for yourself.
Start with: Takipsilim, Gising, Laro
The Ransom Collective
The Ransom Collective gained popularity after winning the Wanderband competition for 2014's Wanderland. They've since been a pretty prominent local indie band, releasing their debut album last year. Based on the music we've heard from them so far, we're all eagerly waiting to hear much more.
Fun fact: they got to do a super cute Oreo ad with Malaysian singer-songwriter, Yuna, and Indonesian vocal group, GAC. Watch it here.
Start with: Settled, Tides, Fools
Carousel Casualties
The name of this band itself will grab your attention. Carousel Casualties is a four-piece indie band who believes in "quality over fame." For a band with that belief, there's no way that the music they produce would be anything but organic and true to who they are. The music that they've released up until now definitely proves that, and I'm sure it'll stand true with the next album that they're set to release in 2019.
Start with: Leona, San Junipero, She's A Mystery
UNIQUE
18-year-old former IV of Spades lead singer, UNIQUE, released his own debut album this past August. Could that have something to do with why he left the band? Maybe or maybe not. But one thing's for sure, he still sounds as good.
Fun Fact: His song "Sino" sounds like it has some influences from BØRNS' "Electric Love." Give it a listen!
Start with: Sino, Midnight Sky, OZONE
Click here for a Spotify playlist of these songs.
What are you listening to these days? Tell us below!