If you're one of those people who are constantly on the look out to upgrading your wardrobe items, then this list is for you. In case you didn't know, there are a lot of local brands that deserve our undivided attention and support. Instead of clinging to the familiar fashion brand household names of the 21st Century (and almost all of them are international), why not discover what our kababayans have to offer? You never know, it might be better (it is!).
Agos Lifestyle
Summer is just around the corner, update your swimwear collection with simple finds from Agos Lifestyle. Their collection includes surf bikinis, cross-training, classic, and brief bikinis, and t-shirts all at an affordable price.
Pasadya Manila
Be summer ready with these presko polos that will make you look like the hip millennial tito you are! Pair Pasadya Manila's array of printed polos with anything – jeans, shorts – and you're good to go with an effortless but fashionable get up.
Gnarly!
Established in 2008 and still making gnarly designs, Gnarly! is a lifestyle brand providing streetwear culture inspired by comics, movies, skateboarding, the streets, and people. Add a pop of color and style to your outfit with their shirts, jackets, and caps!
Hovermen Clothing
Hovermen's collection of casual printed 'Weekender' shorts is perfect for your next summer IG-worthy beachside photos. You can also pair it with their collar, button down, and striped shirts in a wide assortment of plain colors.
Sefra Babewear
Sefra is a local lingerie brand that, other than offer lingerie, encourages women to be comfortable and confident in their own skin. Their products are made to order and require a minimum number of days before shipping. But that's okay; at least we know they're made with care especially for us.
Susto the Label
Susto was aptly named after the Pangasinense term meaning "just right." They're an independent women wear label that provides modern outfits perfect for any occasion.  Their classy pieces are affordable and made with the aesthetics of a modern Filipina in mind.
Mellow
If you love streetwear, local clothing brand Mellow is your best bet. Check out their site and take your pick from their cotton bowling shirts (available in blue, yellow, and pink), logo shirts, and an awesome tote bag design!
Eairth.ph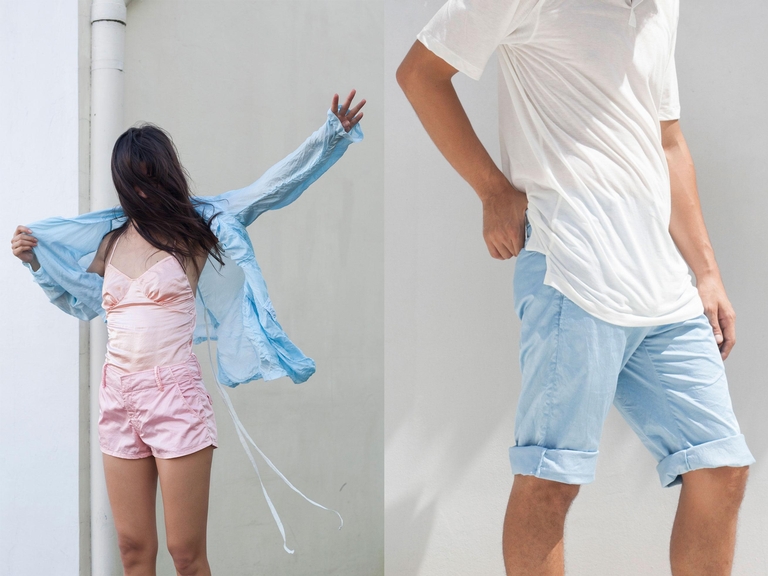 You always have the option to be fashionable without having to harm the environment. Globally acclaimed fashion brand Eairth, a combination of 'earth' and 'air,' by Vivian Ramsay has been around for 8 years but has only recently launched its site in 2016. It takes inspiration from the clothing of Mangyans in Puerto Galera and gives it a modern twist with patterns and natural dye.
Eairth also sell soap bars made with all-natural oils so better check out their site!
Got anything else to add? Share it with us in the comments section below!