8 New and Exciting Things You Should Try This 2018
Jan 27, 2018 &nbsp • &nbsp 8List
The new year has officially started!
There's always that enthusiastic feeling the new year brings: a new set of resolutions, throwing away old stuff and habits, and of course, a blank-page calendar ready to be filled up with different plans and activities. Who else is pumped up for new experiences?
If you're the type whose idea of adventure is through their taste buds, we've got good news:  Jack 'n Jill Potato Chips has an exciting variety of flavors and cuts for different types of thrill seekers! Whether it's salted, sweet, savory or spicy – there's something for every foodie!
What better way to enjoy these exciting chips than while having equally exciting adventures? If you're currently filling up your bucket list for 2018, we recommend trying these:
8. Go on an exciting hike adventure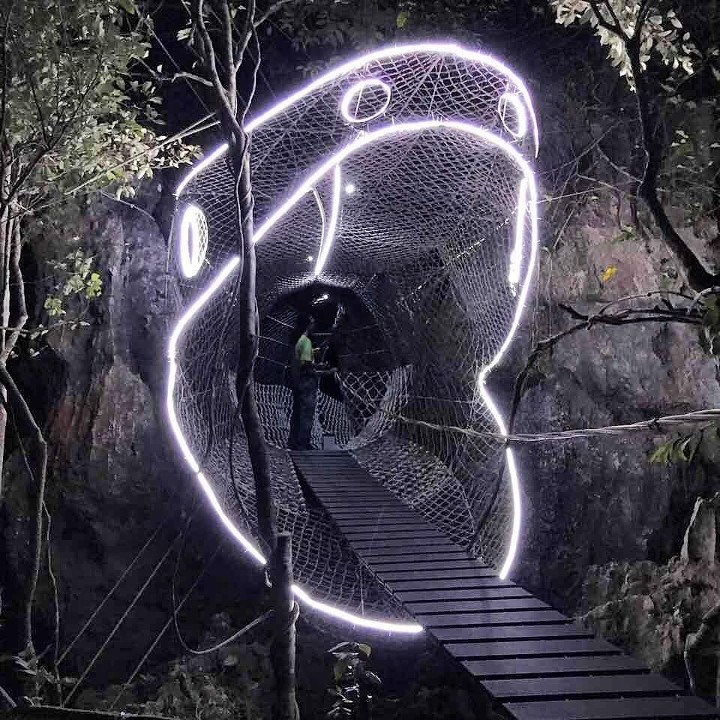 The new year is the best time to set sights on new climbing destinations. How about giving it a twist this 2018? Masungi Georeserve, a geopark in Rizal, has recently introduced the night trail where you can go around the scenic sanctuary with the trail lights guiding your way. Cross this off your bucket list first thing this year!
7. Dare to be extreme with the Wave Runner Surf Zipline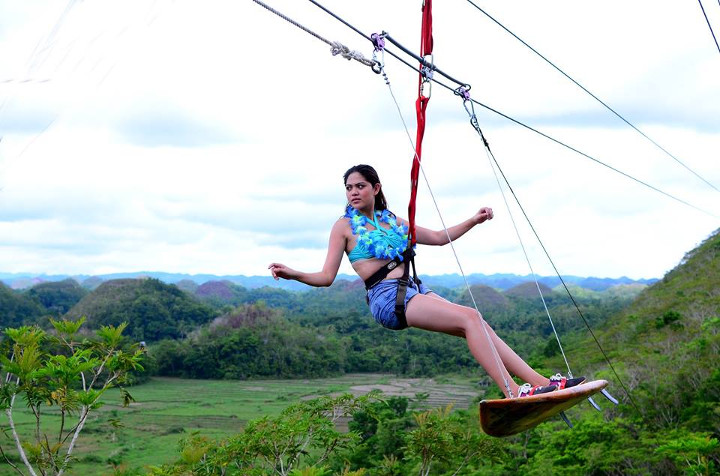 If you're tired of the usual adrenaline activities, here's something for you. The Chocolate Hills Adventure Park in Bohol offers the Wave Runner Surf Zipline—the first and only surfing zip line in the country. This ride lets you experience both the rush that you get on a zip line and the heart-pumping thrill from surfing.
6. Bring your inner child at a floating playground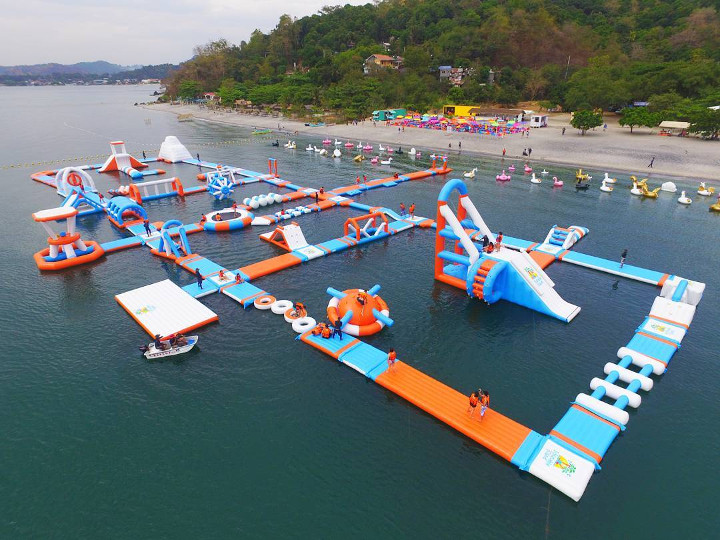 Floating in Subic Bay waters is the Inflatable Island, a huge playground where you can do lots of activities to your heart's content. It's not your ordinary playground: it has 16 obstacle courses that will test your physical strength as you jump, slide, climb and a whole lot more. Exciting, right?
5. Have a chill and exciting vacation away from the city
If you want a chill vacation with fun, adrenaline-filled adventures on the side, just three hours away from Manila is Eco Saddle Resort in Lake Caliraya. They have an impressive range of water activities for adventure-seekers like kayak, jetski, speed boat and motor boat. There are floating cottages for when you want to have a relaxing time. You can even have a great inuman session by their karaoke room come midnight!
4. Conquer your fear of heights at the Vertical Bivouac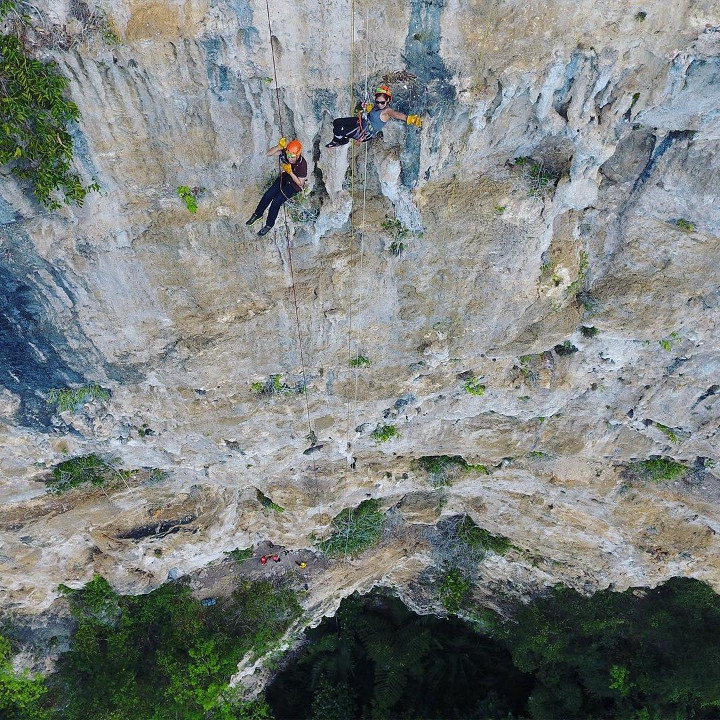 Think you've already conquered your fear of heights? Then you probably haven't tried vertical bivouac. This extreme activity is as scary as it is exhilarating —you'll get to climb over a 580 feet limestone wall, and it includes a series of hiking, rappelling, rock climbing routes rolled into one extreme adventure.
3. Learn how to "fly" through paragliding
Ever wonder how it feels like when you're up in the air? Go paragliding at FlyXtreme Adventure Philippines and Paragliding School in San Mateo, Rizal. You'll be sailing above the ground for 10-15 minutes, and the feeling is so surreal—just like in the movies!
2. Go on a fun spelunking trip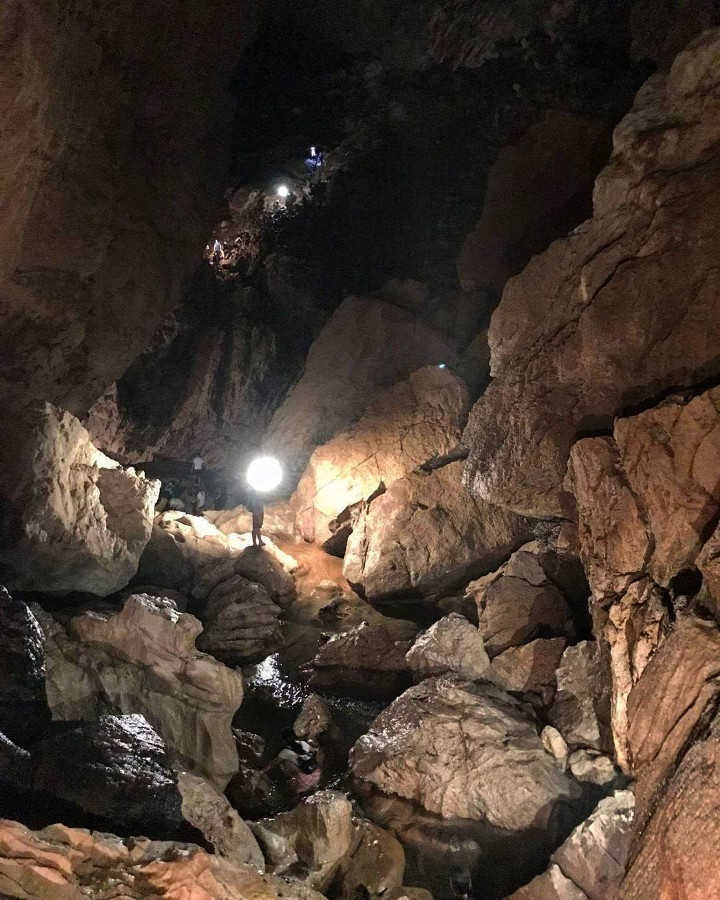 Spelunking is always in every explorer's bucket list. There are lots of beautiful and well-maintained caves scattered around the country, and you'd want to conquer them all. One example is Sagada's Cave Connections, which has a number of expansive caves with different distinct characteristics.
1. Ride the waves at the surfing capital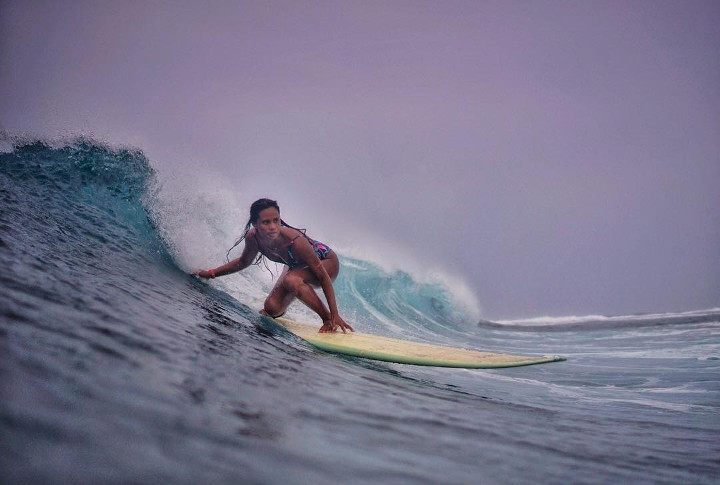 Whether or not you've watched the Metro Manila Film Festival movie Siargao, you'd want to visit this picturesque paradise and learn surfing! Why not do it this year? Book a direct flight to Siargao and experience both the chill and thrill of surf town life. Learn how to ride the waves by hiring experienced instructors accredited by the International Surfing Association, and who knows, you might find your new hobby in this sport.
What's an adventure without some snacks to share? Bring some Jack 'n Jill Potato Chips on your next trip, and ready your taste buds with their wide array of flavors and cuts packed with excitement—just like the activities we've mentioned!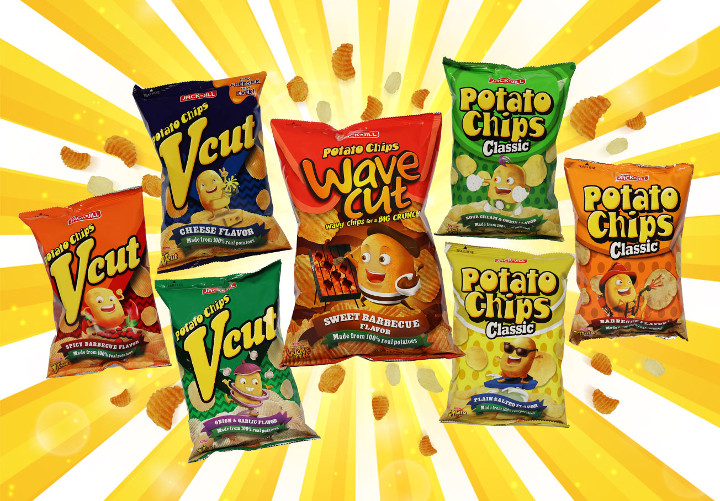 Choose your experience from their exciting list of flavors: Spicy BBQ, Onion & Garlic, and Cheese for VCut; BBQ, Plain Salted and Sour Cream & Onion for Classic, and Sweet BBQ for Wavecut. What's more, they're all made from 100% real potatoes. It's something to add to your growing list of must-do's this 2018!