Only these OPM bands can best sing about what summer in the Philippines is really like—from the beach trips and barkada outings, to the intense heat that's making you masungit (hot-headed), too!
Here are 8
Summer Song by Silent Sanctuary
Summer Song makes you think of your happy-crush. She makes you smile and *kilig* for no reason, in the same way that being under the sun and by the beach makes you feel, too. True to the band's romantic ways, you can't help but fall in love with this sweet, summer melody.
Sunburn by Sandwich
Sunburn feels like the pre-excitement one gets before a major summer event, be it a beach trip (finallyyy!!!) or a summer concert with friend. In the official video, the girls in tanning rooms and the beach-y backgrounds are a tease; while the high-energy beats of Sandwich is like the pent-up energy that builds up before one finally lets loose and begins to party!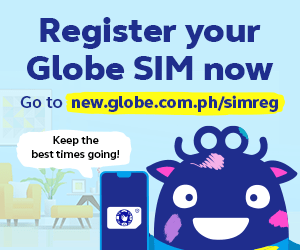 Swimming Beach by Parokya ni Edgar
It's the song that reminds you of the usual summer trips with the barkada. This means waking up at whatever time in the morning, chilling by the beach with drinks, lots of swimming and playing, catching a gig at night, and crazy hours of road trips!
First of Summer by Urbandub
First of Summer gives you that out-of-school summer excitement! It's the joy you feel once it finally dawns on you that you're free from the year's school requirements. All that occupies your mind now are the gigs and parties you'll be attending—where you'll hopefully meet that special someone who'll make your summer memorable.
Better Days by Franco
Better Days makes you want to go surfing or hit the beach for a sense of peace and quiet. Time is on a standstill and you get to people-watch, see the surfers make or break waves, the vacationers having fun, and residents going about their daily lives.
One Look by Kjwan
One Look simply reminds you of the summer pool parties, the times with your barkada, or your summer fling. Back in the day, summer was definitely the time our minds weren't preoccupied with anything, school-related and whatnot, and all we looked forward to was to have the best time ever, doing what we just wanted and felt like doing!
Sobrang Init by Kamikazee
If anything, this song should be the summer anthem of the Philippines. Whenever temperatures rises to 33 degrees (or even more!), we all just really want to scream "sobrang inet!!!" the way Kamikazee frontman Jay Contreras does!
Blue Sky by Hale
Whenever the summer heat gets too much to bear, this song by Hale cools and calms the mind. It makes you think of a lazy afternoon, thinking of what to do next, watching the neighbours, or reflecting on your life. In spite of the sweltering heat, you're reminded to be thankful of the "blue skies" at the end of the day, too.
What other songs come to mind? Tell us below!