8 Signs "Cobra Kai" is for You
May 14, 2018 &nbsp • &nbsp Tim Henares
YouTube Red recently came out with a new show, Cobra Kai, set over 30 years after the events of the first Karate Kid. It features an older Johnny Lawrence and Daniel LaRusso, reigniting their age-old rivalry with a new generation of Karate Kids entering the fray.
Back by popular demand… #CobraKai. RT if you're pumped for #CKSeason2. 💪 pic.twitter.com/OCz5QLxC3x

— Cobra Kai (@CobraKaiSeries) May 10, 2018
The first two episodes are absolutely free on YouTube, if you wish to take a gander, but some of you might not be willing to take the plunge and subscribe to YouTube Red to watch the other 8 30-minute episodes of the show, so here's a simple and mostly spoiler-free guide for you to know if binge-watching Cobra Kai is absolutely something you should be doing.
8. Did you like the original Karate Kid?
If you were one of those '80s kids or even younger who appreciated the original Karate Kid and felt that the 2010 remake was woefully lacking, then seeing that very continuity picked right up will do wonders for you. Cobra Kai isn't just a trip down memory lane: it plays with the expectations of people who know and love these characters well. If anything, binge-watching the series almost requires a rewatching of at least the first movie and maybe the first ten minutes of the second.
7. Do you like Barney Stinson (from How I Met Your Mother)?
If you do, then you are of the belief that the real Karate Kid is Billy Zabka, not Ralph Macchio. Well, you're definitely in for a treat, then.
6. Can you laugh at and with the idea of political correctness?
Whether you're a liberal who doesn't take political correctness to its annoying extremes, or a conservative who thinks people are too sensitive nowadays, Cobra Kai loves reminding us that it came from a simpler time. And by simpler, we mean more brutal, seeing as some of the things Johnny Lawrence did to Ralph Macchio would've qualified for frustrated homicide even back then. This show both understands that sensibilities have indeed changed, and agrees and mocks it at the same time, knowing that like Mr. Miyagi always says, there is a balance somewhere that we must find.
5. Do you have a grudge you can't let go of after all these years?
If you do, then you are very much like both Daniel and Johnny, seeing as both men have chips on their shoulders after all these years. In the greater scheme of things, nothing is pettier than two grown men still reliving their high school glory days and grousing over what might have been. But for us watching, it's even more emotional than seeing your favorite superhero dissolve into the aether. Oh, come on. It's been three weeks. That doesn't count as a spoiler anymore!
4. Are you tired of seeing things in black and white?
While not quite achieving 50, there are tons of shades of grey in this series, as neither Johnny nor Daniel are truly 100% in the right, and neither are their respective protege's. It's perfectly plausible to root for Cobra Kai or Miyagi-Do this time around without the show forcing you one way or the other.
3. Did you hate Jaden Smith's version?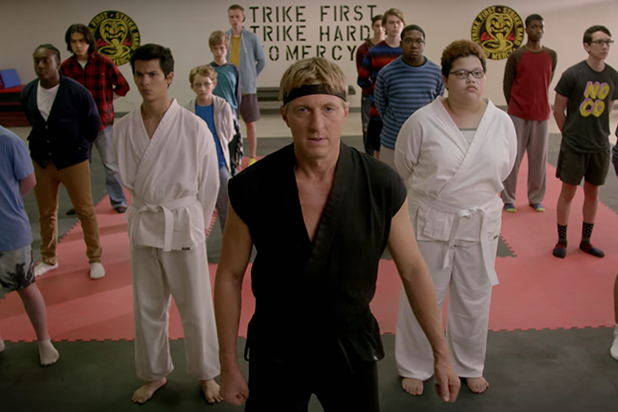 Despite the fact that Will Smith is one of the producers of this show, his son is nowhere to be found. We'd happily have him cameo though if it means he gets quickly beaten down by any of the newer Karate Kids. Just sayin'.
2. Do you want to see a redemption story?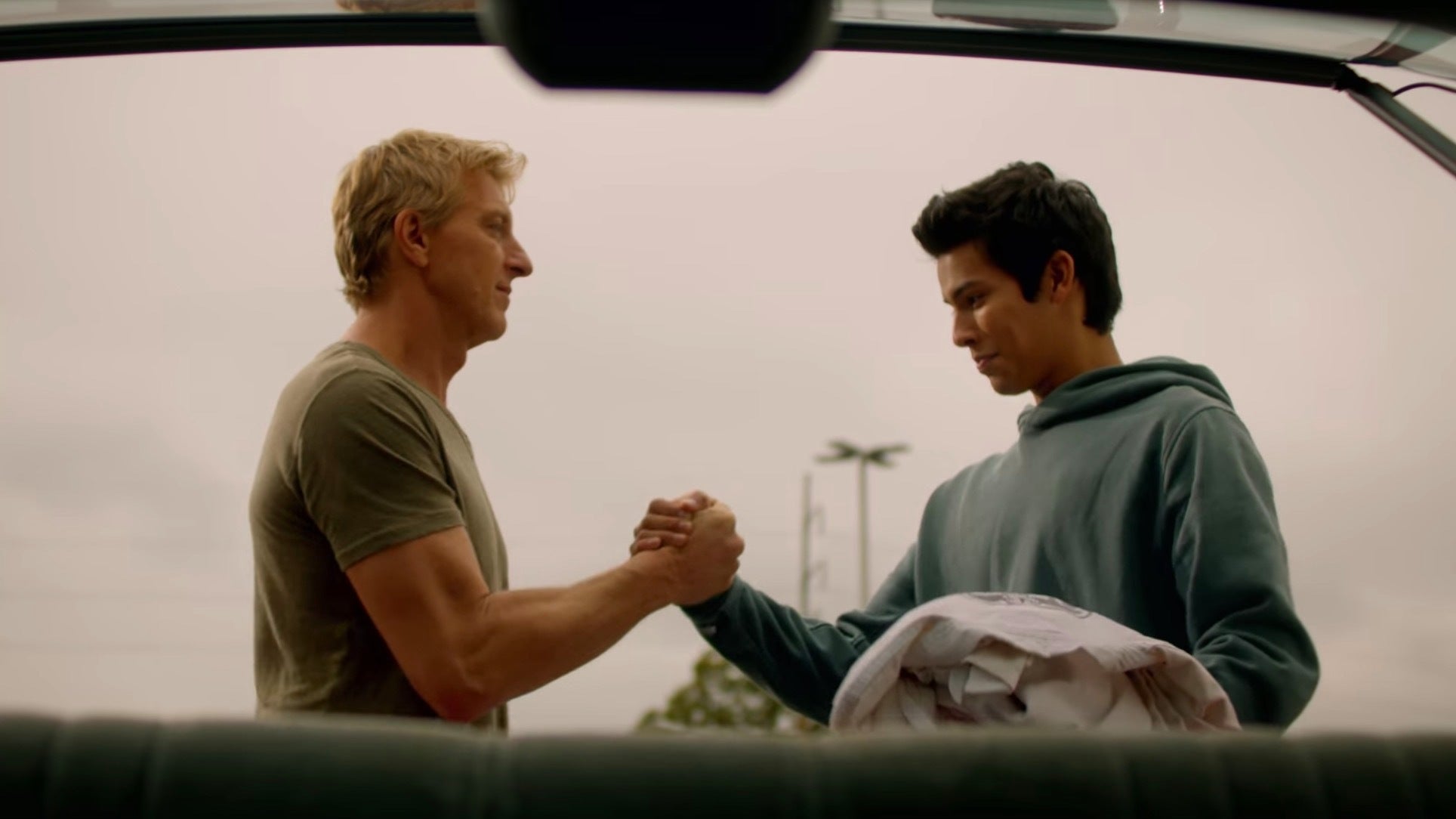 It's frigging Johnny Lawrence's story, even if Daniel LaRusso is also right there for the ride. It's a redemption story that absolutely resonates with anyone who can relate to good ol' Johnny.
1. Are you ready for even more Karate Kid?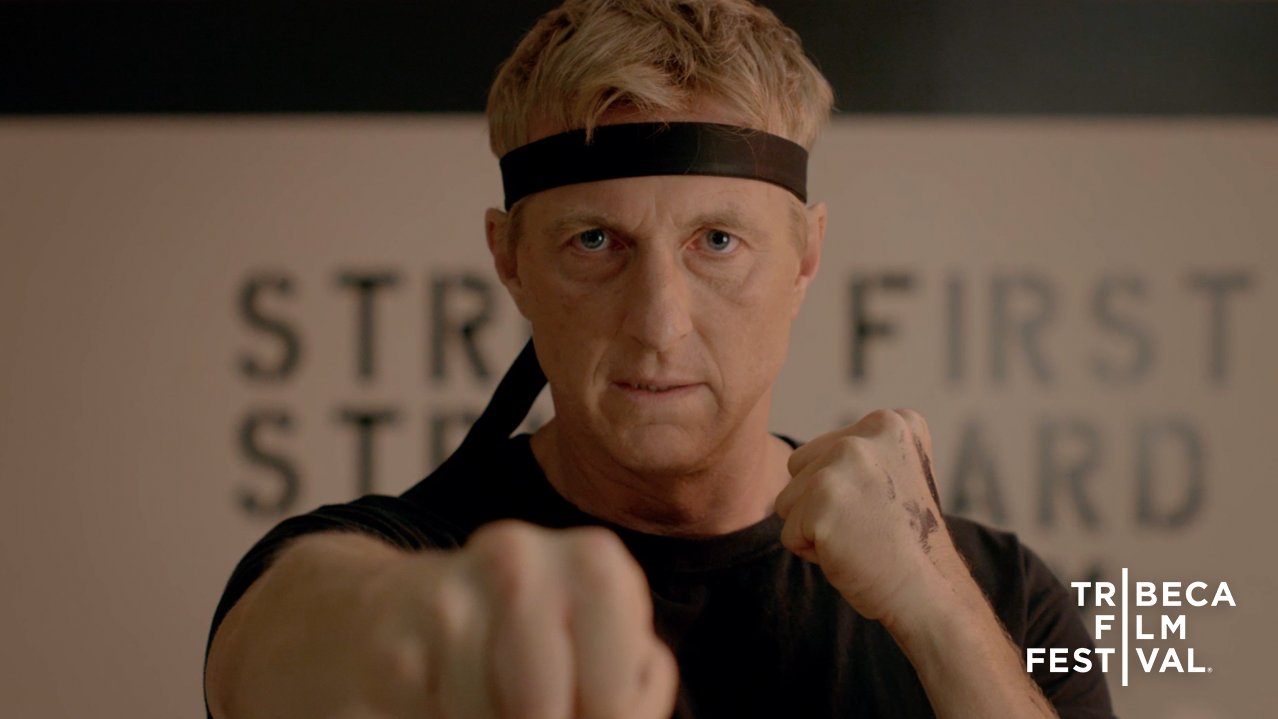 Let's face it: even without Mr. Miyagi (RIP, Pat Morita), the Karate Kid franchise is really in a great position thanks to Cobra Kai, and the show makes it possible for future seasons to happen. If you think 300 minutes of Karate Kid still ain't enough for you, then you need to watch Cobra Kai to guarantee that second season.
Got anything else to add? Share it with us below!