8 Somewhat Overlooked Filipino Deaths in 2019
Dec 29, 2019 &nbsp • &nbsp Tim Henares
We lost a lot of good people in 2019. So many, in fact, that some of them may have completely slipped through our radar. With so many news stories, with so many things going on, it's understandable that for every Eddie Garcia and a Pepe Smith we had to say goodbye to, there was also a Bentong and a Mona Lisa we barely noticed.
This is our attempt to remember just a few of those people before this year ends.
Bentong, Comedian
Claim To Fame: Made it big as a comedian in "Palibhasa Lalake" after being a production assistant for years. Was one of Willie Revillame's co-hosts in Wowowee.
Bentong is one of those guys who embodied the dream of becoming a celebrity plucked out from complete obscurity, much like the Noli De Castro's and the German Moreno's we've had before. His success may have never reached the heights his other contemporaries have reached, but it was undoubtedly a sustained, lengthy run for him that forever changed his fortunes. Sadly, he succumbed to cardiac arrest last February.
Mona Lisa, Actress
Claim To Fame: Gawad Urian lifetime achievement award in 1999, after having starred in movies and TV shows since the late 1930's. And, oh. She was in Annaluna.
Mona Lisa last starred in a movie in 1998, and had quietly faded gracefully out of the limelight for the last two decades. As one of the biggest stars of the country in the 1930's and 1940's along with Paraluman herself, Mona Lisa's longevity in the industry was nothing short of phenomenal. Few people from the current generation have ever heard of her, and are probably more familiar with the world-famous painting she chose her screen name from, but what she has accomplished in her 97 years on this planet will forever be indelible.
Mel Chionglo, Director
Claim To Fame: One of the founders of the Director's Guild of the Philippines, Inc. Was a production designer for the original Temptation Island. Directed Sibak: Midnight Dancers, Burlesk King, and Lagarista.
Mel Chionglo was one of those directors people always name-drop whenever they wanted to show they knew a thing or two about Philippine cinema, and they wouldn't be wrong to do so. He was, without a doubt, a visionary with range. From the unintentional(?) comedy Temptation Island, where he was the production designer, to the renowned Sibak: Midnight Dancers, which he directed, Mel Chionglo's influence in the industry will live on.
Francisco "Bobby" Mañosa, Architect
Claim To Fame: National Artist for Architecture, and was the architect for the Coconut Palace, the EDSA Shrine, and the Davao Pearl Farm.
You might have heard Francisco Mañosa's name in the news recently, as he was cited by PHISGOC Chair Alan Peter Cayetano as the man who (supposedly) designed the infamous 50-M cauldron during the recently concluded SEA Games. Others claimed the design was stolen from his older design of the Centennial Tower, though. Whatever you may believe, one thing is for certain: the mere mention of his name gives an automatic air of legitimacy to any project he's involved in, even posthumously.
Armida Siguion-Reyna, singer, actress, producer, host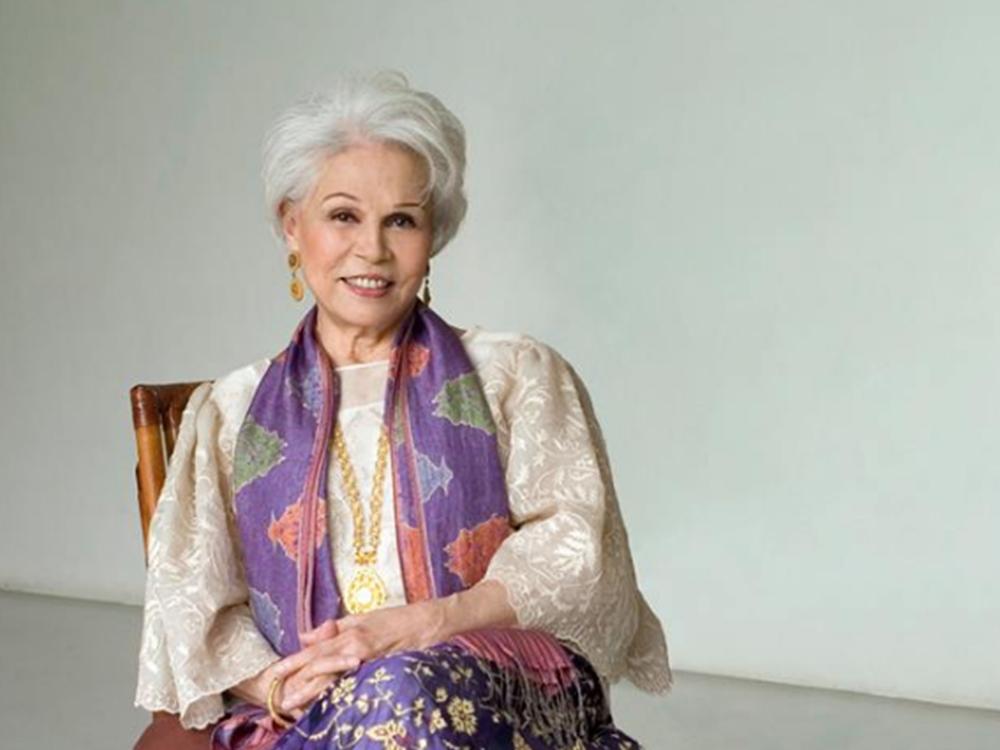 Claim To Fame: "Aawitan Kita", among a host of other Filipino cultural touchstones.
While it's common knowledge that Armida Siguion-Reyna is Juan Ponce Enrile's younger sister, it never fails to get double takes from people around you when you drop that tidbit in public. Best known for "Aawitan Kita," Armida was a powerhouse in music, film, theatre, and so much more across her lengthy career. She was often seen as a patron of the arts, and her short run as MTRCB chair was characterized by the board's reluctance to censor anything so long as they saw any artistic merit in it.
Leonardo Quisumbing, Associate Supreme Court Justice
Claim To Fame: Served as Justice from 1998 until 2009, and concurred in the 2009 decision that rejected US Custody for Lance Corporal Smith.
Being anything short of the Chief Justice is often a quiet and barely remembered position in history once your run is over, but Leonardo Quisumbing's run as an Associate Justice was certainly unforgettable by the standards of his contemporaries. According to former Chief Justice Reynato Puno, not one of Quisumbing's draft decisions were ever rejected by the en banc. When the three words used to describe your legacy are "competence, integrity, and probity," you know you did something right.
Juned Sonido, Blogger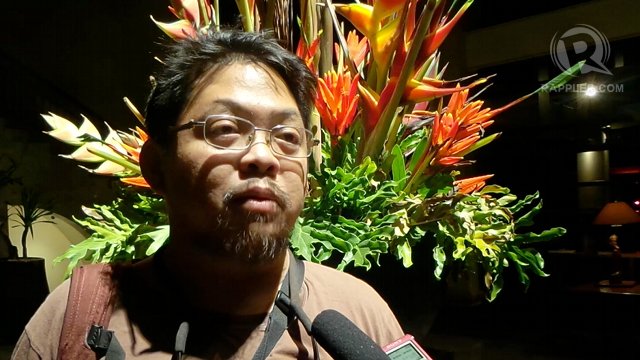 Claim To Fame: One of the pioneer Filipino bloggers, lead organizer of the once annual Philippine Blog Awards.
Juned Sonido may not be famous in the mainstream sense, but the entire Philippine blogosphere mourned his passing this year. A pioneer and someone who made everyone long for the good old days, Juned had an amazing eye for detail that he never really lost, even as he slowly lost most of his eyesight as his condition progressed. His lovely photographs on baratillo.net only added to the unmistakable quality of his words, and in everything he did, he always stood by it with integrity.
He will always remain a pillar in Philippine blogging history. And we can never thank him enough for that.
Gerry Alanguilan, Comic Book Artist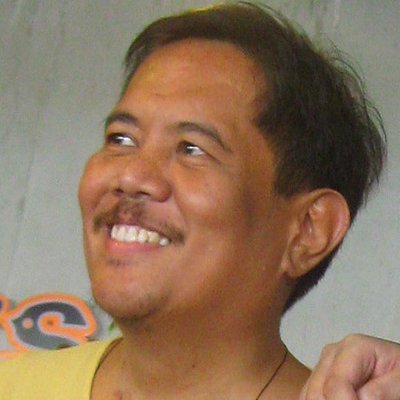 Claim To Fame: He made influential comics like Elmer, and inked numerous comics for Marvel and DC.
Most people who don't know Komikero for what he really does knows him for one thing and one thing only: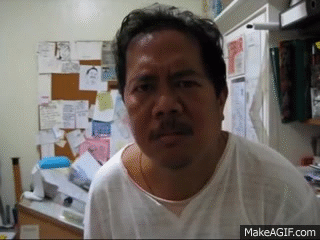 Yep.
But to everyone else, Gerry Alanguilan was an inspiration and a leading force in Philippine comics, having penned some amazing titles, including the likes of Elmer. His own original work is held in such high esteem by the comic book community that saying he also worked on Superman, Wetworks, and Wolverine seems hardly surprising.
While this isn't really overlooked so much as it's extremely recent, now is as good a time as any to thank Komikero for all the wonderful work, and for being an equally wonderful human being.
Which 2019 loss affected you the most?