After a memorable proposal in Japan, actress Maxene Magalona has tied the knot with model and musician Rob Mananquil at Shangri-La Boracay Resort and Spa. Here are some of the wedding details that had not only had us swooning, but also melted our cold, cold hearts and has us believing in forever again.
1. The edgy pre-wedding video
Created by The Visual Club, Maxx and Rob's pre-nuptial video is anything but ordinary. The amazing street style, incredible graphics, and ___ instrumental composed by the groom himself sure made for a perfect visual treat.
2. The Coachella-inspired welcome dinner
All the guests came in festival-worthy outfits, with flower crowns to boot. The set up was fun, with tents, string lights, and dream catchers adorning the place, while dinner was boodle fight. Everything sure expressed Rob and Maxx's fun-loving nature, as well as their love for music (and Coachella, which they've attended a couple of times together).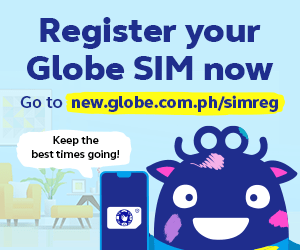 3. The all-white theme
The bride was stunning in her elegant minimalist Vera Wang gown, but she wasn't the only one in white at the wedding – everyone else was too! It was an interesting shift from the previous night's loud colors and bold prints, but it definitely matched the serene mood at the wedding, and everyone looked cool and fresh despite the late afternoon sun.
Gotta give extra snaps to the bridesmaids who were all lovely in Sari Lazaro creations. We're just missing matron of honor Saab Magalona, who sadly wasn't able to join the event, as she was advised by the doctor that she's not allowed to travel until after she gives birth to her twins.
4. The sentimental bridal march
Maxene walked down the aisle to the tune of "Girl Be Mine," one of her dad Francis Magalona's songs. It was a sentimental moment and she could be seen holding back tears as she started her march. In her vows, she expressed just how much she missed the King of Rap. "Not a day goes by when I don't wish that you had met my dad," she told Rob. "If he were here today, I just know that he would love you."
5. Maxene and Rob's wedding vows
In a world of negativity, Rob promised that he will always be Maxx's protector. "In the past, my life was very dark and gloomy. But when I met you, you made me see the light. You made my world brighter, and I'm forever grateful to you for that. We live in a world of judgmental people, discrimination, and bullying, but I promise you, I will never let that happen to you."
Meanwhile, Maxene thanked Rob for loving her exactly the way she is. "When I met you, everything just started making sense. You saw a glimmer of hope in myself, when the majority, including myself, had already given up…. You showed me how easy and natural love should be. You never once asked me to change anything about myself…. I honestly still don't know what I did to deserve you, but I feel that for every right I've done in my life, you are my greatest reward and blessing."
Whoever's cutting onions, stop already!
6. The star shower
The typical confetti? Fun! But a star shower? Even better! We loved that the guests threw silver stars at the couple as they were exiting the ceremony, instead of the usual flower petals or rice. A simple touch, but it definitely added to the event's charm.
7. The quirky hashtags
We love the fun wordplay on Rob and Maxx's name with their hashtag #iRobyouveryMaxx. The couple also had a more "formal" hashtag, #MagalonaMananquil, which also wins points for alliteration.
8. The musical performances
Gary Valenciano had everyone grooving and cheering as he sang his hits, brother-of-the-bride Elmo Magalona and his date Janella Salvador performed Francis M's Cold Summer Nights, Maxene took the stage with new husband Rob on the guitar and brother Frank on drums to sing Kaleidoscope World, and even the bride's mom Pia Magalona got on stage to sing with her sons. What a way to cap off the celebration!
Cheers and congratulations, Maxene and Rob!
What was your favorite part? Share it with us below!