If you're one of those who are too conscious to raise their arms or even go sleeveless, then it's about time to do something about it. Regular waxing, plucking, and shaving can darken your underarm area—and trust us when we say it's a pretty common problem. Here, check out some of these must-haves for that extra confidence boost!
Pit Perfect Underarm Whitening Scrub
Step up your usual scrub routine by getting one that's especially made for your underarm. This product gently removes surface dirt to reveal a smoother underarm skin. Plus, the whitening formula will also brighten any dark patches. It uses natural ingredients like apricot kernels, apple oil, papaya extract, and more, so it's perfect for those with sensitive skin. (From Skin Genie, P200, Available in BeautyMNL)
Under Armed Forces Micro-Refining Peel Solution
If you haven't tried using a peeling solution for your underarm, then you can start with this one. It's a 2-week gentle peeling treatment that promises to give you smoother, bump-free, and whiter underarms after use. It also has mistletoe extract to inhibit hair growth and minimize the appearance of chicken skin. (From Snoe, P699, Available in snoebeauty.com)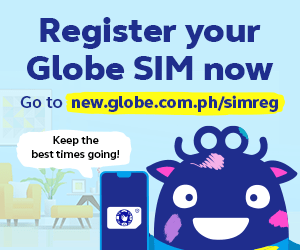 Mildy Smooth Axillary Cream
This one is an all-over body cream so aside from your underarms, you can also use it to brighten common problem areas like elbows, bikini area, and nape. You can also skip the deodorant with this product as it smells so good even after a long day! (From Pasjel, P580, Available in BeautyMNL)
Underarmour
Hate that sticky feeling after putting on your deodorant? Try switching to this lightweight deo-spray. It's infused with brightening and moisturizing ingredients like Emu Oil, Aloe Vera Leaf, Alpha Arbutin, Licorice, and Mulberry extracts which help you have that white and smooth underarms. The price is a bit steep than your usual deodorant but this one really works wonders. (From V&M Naturals, P555, Available in BeautyMNL)
Underarm Whitening Lotion
This skin lightening lotion claims to moisturize rough pores and bumpy skin. An added bonus: it helps slow down hair growth so you can lessen the shaving and the plucking. You can also use it to lighten the skin in your back, bust, and bikini area. (From Shills, P699, Available in BeautyMNL)
Glutathione Whitening Deodorant Roll-on
The packaging may seem a bit too plain but this dermatologist formulated deo roll-on with glutathione is a must-try. Unlike other roll-ons, you don't have to wait to dry it out before putting your clothes on. (From Flawless Beauty and Skin, P499, Available in flawlessbeautyandskinph.com)
Total White Underarm Cream
If you're not into roll-ons, you can try using a deodorant with a cream-based formula. This product evens out the skin tone in the armpit area and is designed to smoothen chicken skin. It has active whitening ingredients and you'll definitely love the scent. (From Malissa Kiss, P485, Available in BeautyMNL)
Whitening Underarm Cream
Its organic, nutrient-rich formula is especially made for thin and delicate underarm skin. The cream is in mustard color but don't worry as it won't leave stain on your clothes.  (From Zenutrients, P240, Available in BeautyMNL)
Got any more recommendations? Share them with us below!