4. Motoring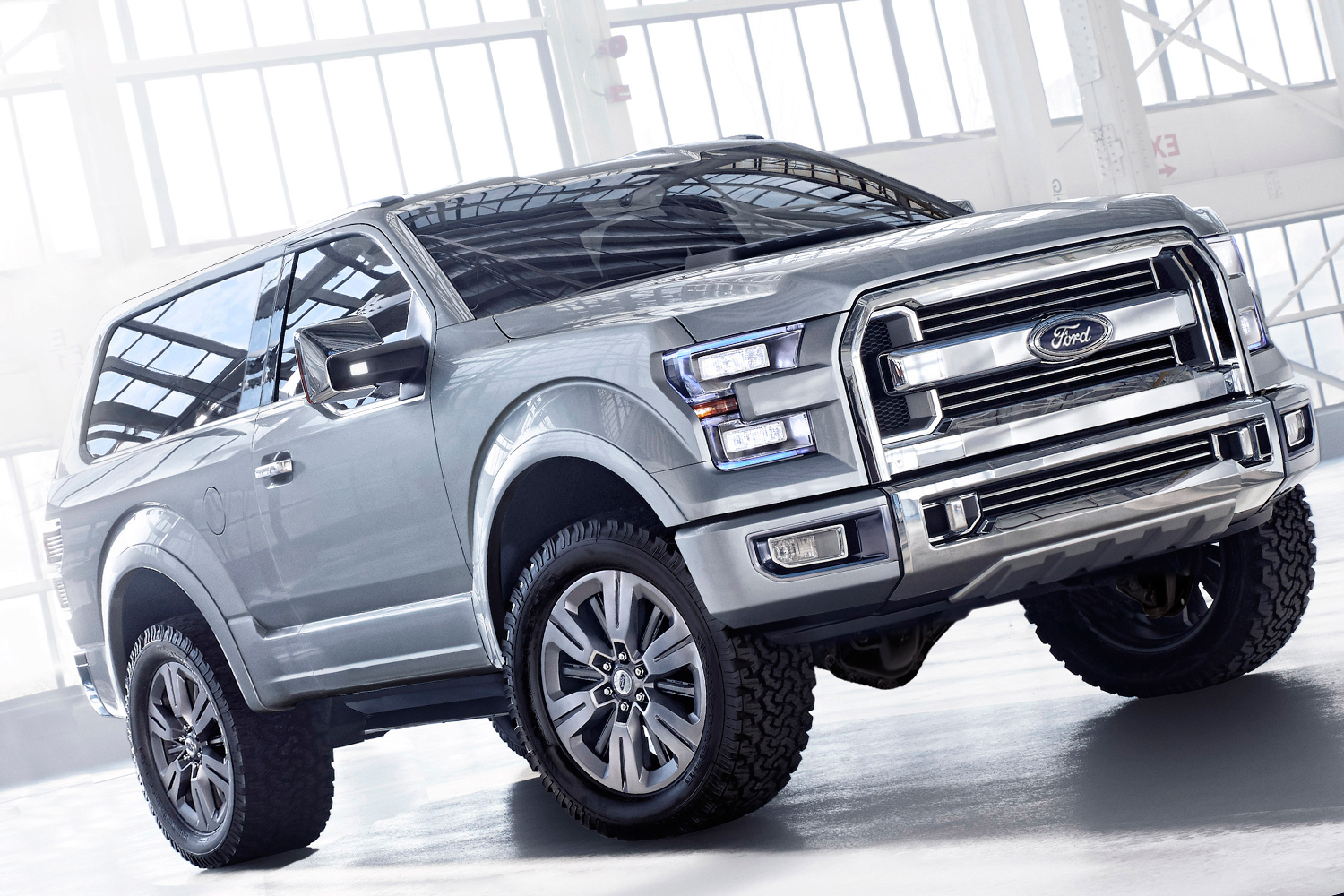 Toyota Fortuner, Honda Civic, Ford Bronco, Ford Ranger, and Montero Sport
Car junkies can also have a throwback tailgating party as car companies have surprises in store for them this year. Toyota will upgrade the 11-year old Fortuner with the company's latest innovative designs.
Honda is also in on the party as they release the classic Honda Civic's 10th generation with upgrades like a better look, promised refinement and a bigger cabin.
Pogi (or papogi) cars like the Ford Bronco and Ford Ranger are also likely to make a comeback this year.
Despite the controversy the Montero Sport experienced in 2015, Mitsubishi will release the 2016 Montero Sport, the first redesign and upgrade of the seven year old model.
3. Sports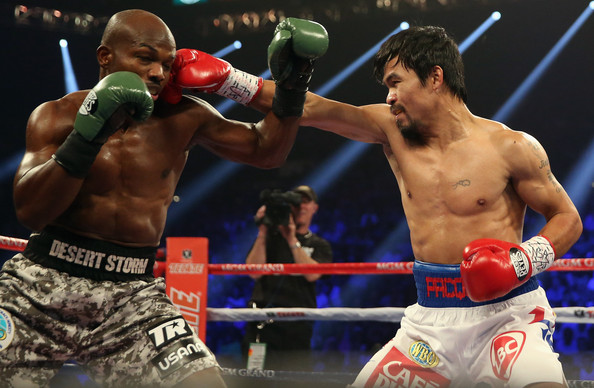 Olympics and Pacquiao
Every leap year the world is blessed with the Olympics, which not only gives us opening and closing shows to rave about, but also unites the world in one goal: to see which country kicks more ass at a certain sport. Despite issues with the preparations (like stadiums losing water and electricity supply) and the Rio stadium firing 75% of its staff, the world is still at attention to see their best athletes battle it out for national pride.
So far, the Philippines has track and field athlete Eric Cray who qualified for the Summer Games. The Philippine Olympic Committee is pushing National Sports Associations (NSAs) to knock on doors of international federations so that more Filipino athletes can be invited by the International Olympic Committee.
World Champion boxer and senatorial candidate Manny Pacquiao will be coming back to the ring for the last time in his 21-year career. While this means no more clear days on EDSA, it also means that Pacquiao will be finally added to the world's list of living legends. His next and last fight will be against Tim Bradley. It will be their third match, one that will equalize their 1-1 winning ratio with each other. Even if he loses, Pacquiao still won't have much reason to complain because he will still receive a P20 million fight purse (plus the possibility of becoming a senator a month after).
2. Theater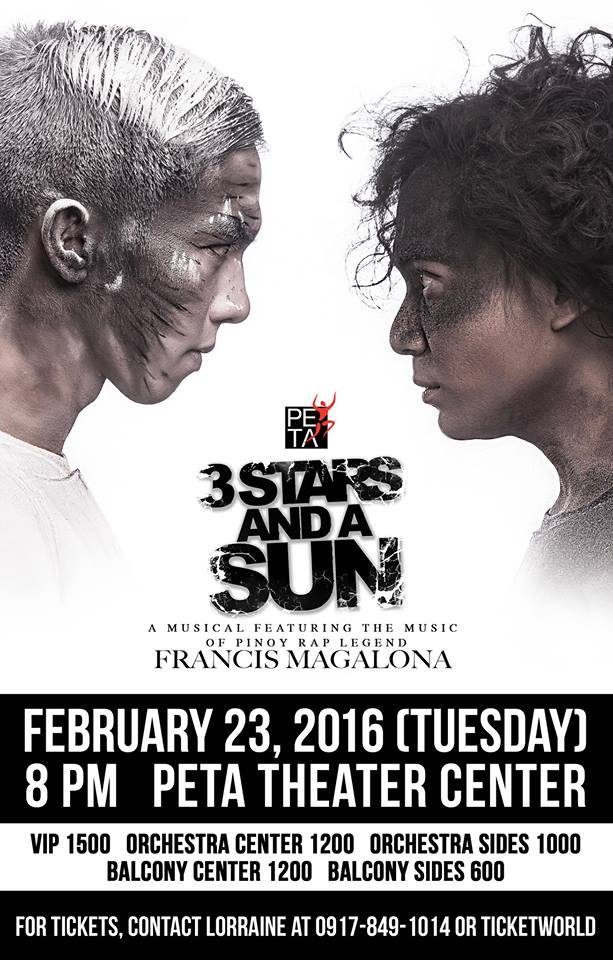 Rent and Francis Magalona
2016 will be marked as the year that the music of the Master Rapper Francis Magalona will be immortalized into a play. PETA's show, titled 3 Stars and a Sun, will circle around the stories of a dystopian world caused by the unsolved problems of today; "a cautionary tale and a challenge to today's youth to act together and act swiftly before it's too late," according to PETA. All the songs will be those of the late Master Rapper. The play will feature Paolo Valenciano, Nar Cabico, Carla Guevarra-Laforteza, Gio Gahol, Gold Villar, Giannina Ocampo, Che Ramos-Cosio, Nicco Manalo and Justin Peña.
Okay, this isn't really a comeback performance, but the cast of the original musical Rent will reunite for the show's 20th anniversary (20 years?!?) and Rentheads are tango-ing in happiness. The original cast will reunite in New York City's BroadwayCon this month for a panel called "10,514,880 Minutes: Measuring 20 Years of Rent." They will discuss everything about the show and how they are now 20 years after.
1. Television
Encantadia, The Rocky Horror Picture Show and Tales from the Crypt
90s kids who grew up without cable know all too well the ins and outs of local TV. 2016 comes with it the best throwback gift of all with GMA's upcoming remake of Encantadia, the 2005 fantaserye that changed the face of Philippine TV. There has been no news about the new actors and plot of the fantaserye as of writing time, but a trailer was released last year. For now, fans would do well to pick their favorite royal sister of Lireo: Pirena, keeper of the fire jewel; Amihan, keeper of the air jewel; Alena, keeped of the water jewel; and Danaya, keeper of the earth jewel. Ivo Live Encantadia! (Yes, they have their own language a la Klingon.)
Tales from the Crypt, whose storymaster the Crypt Keeper gave 90s all sorts of issues, will rise again. Produced by M. Night Shyamalan, the tales for the new series won't be based on the first series but on the stories of the same name under the original EC comics. Although the reboot sounds exciting, it was said that it won't have the iconic and creepy Crypt Keeper to introduce and conclude every episode. Whatever happens, let's just hope Shyamalan doesn't make this his next The Last Airbender or After Earth.
Cult fans better be ready as Fox has already announced that there will be a remake of the cult classic The Rocky Horror Picture Show. As a two-hour event this fall 2016, a whole new cast comprised of Laverne Cox (as Dr. Frank-N-Furter! YAAAAAAAS!), Victoria Justice, Staz Nair, Ryan McCartan and Reeve Carney will be directed by Kenny Ortega. Let's do the time warp again!
What other comebacks are you looking forward to this year? Sound off in the comments below!