It's the nineties and you're sitting in your family van, singing along innocently to the latest hit. Fast forward twenty or so years later, an old favorite comes up on a radio station's rewind segment or pops up on your Spotify/YouTube suggested items. You get to hear the lyrics again and you realize—ito pala lyrics nun?
2 Become 1 (1996) – Spice Girls
Let's start off with this one since a quick look at the title after removing the lenses of childhood makes the song content obvious. But hey, more than that, it's actually a song that advocates safe sex. Awesome, Spice Girls.
Lyrics: Be a little bit wiser baby, put it on, put it on / 'Cause tonight is the night when two become one
Too Close (1997) – NEXT
This song was a huge R&B hit when it was released. In 2001, it was covered by Blue for their All Rise album. Heh.
Lyrics: Step back, you're dancing kind of close / I feel a little poke coming through, on you
Now girl I know you felt it / But boo, you know I can't help it / You know what I wanna do
Semi-Charmed Life (1997) – Third Eye Blind
The speed of the verses make the lyrics hard to follow, so most people only know the chorus—and let's be real here, we sing this for the doot-doot-doo-doot-doot-doos. But surprise! This song is not only sexual, it's about addiction to crystal meth. That's right, it's about drugs. My gahd.
Lyrics: She comes round and she goes down on me  / And I make her smile
Doing crystal meth / will lift you up until you break / Those little red panties / They pass the test  / Slide up around the belly / Face down on the mattress
Genie in a Bottle (1997) – Christina Aguillera
Lyrics: Hormones racing at the speed of light / But that don't mean it's gotta be tonight / Baby, baby, baby (Baby baby baby)
Ooh, my body's sayin' let's go / Ooh, but my heart is sayin' no (but my heart is sayin' no)
If you wanna be with me / Baby there's a price to pay /I'm a genie in a bottle (I'm a genie in a bottle) / You gotta rub me the right way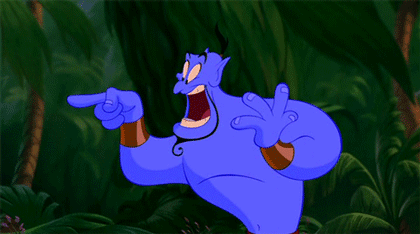 Right Now (1999) – Atomic Kitten
Lyrics: Take me to places I've never, ever, ever been able to go
You're taking it higher and higher / You know that it's so, get it on lets go
So come on baby do it to me good now / Do it to me slowly (oh yeah)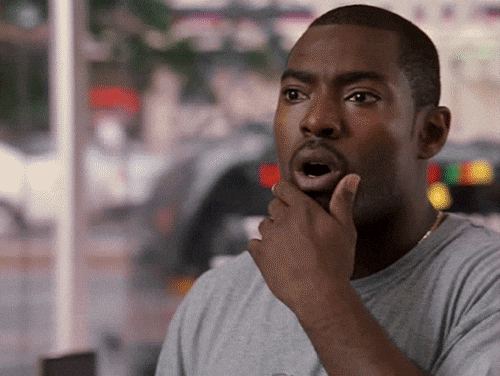 Barbie Girl (1997) – Aqua
This song was a novelty back then, since our young minds just thought hey, there was a song about a toy! instead of, you know, the usual love or whatever. Well, it's 2018 and a quick Google will give articles on whether this song is a satirical piece, a feminist anthem, or an anti-feminist hymn. One thing's for sure, they can all agree that this song means a different kind of play.
Lyrics: Kiss me here, touch me there, hanky panky
You can touch / you can play / if you say "I'm always yours"
Come on Barbie, let's go party! (Ah ah ah yeah) / Come on Barbie, let's go party! (Oh oh)
I can act like a star, I can beg on my knees / Come jump in, bimbo friend, let us do it again / Hit the town, fool around, let's go party
C'est La Vie (1998) – B*Witched
This fun and upbeat song will definitely jog your memory. In the video, B*Witched dance enthusiastically in a field of flowers. It seems like an innocent bop and dance song until you listen to the lyrics closely and, well. Even B*Witched themselves reveal what the song is about in a 2013 interview.
Lyrics: I want to know just what to do / Is it very big, is there room for two? / I've got a house with windows and a door, I'll show you mine if you show me yours
Let the fun begin, hey / I'm the wolf today, hey hey hey / I'll huff, I'll puff / I'll huff, I'll puff, I'll blow you away
Get Down (1996) – Backstreet Boys
Hands in the air if you thought "Get Down" was about dancing!
Lyrics: All the girls / Get on your knees, tryin' to scream / Or touch me please
Come on girl and get down / Smack it up / Pump it / And move it all around
Here it is if you want to get with this / Put you at the top of my list
I feel in heaven when I look in your eyes / I know that you are the one for me (One for me)
You drive me crazy 'cause you're one of a kind / I want your lovin' / And I want it right now
What other songs can you think of? Ruin our childhood below!