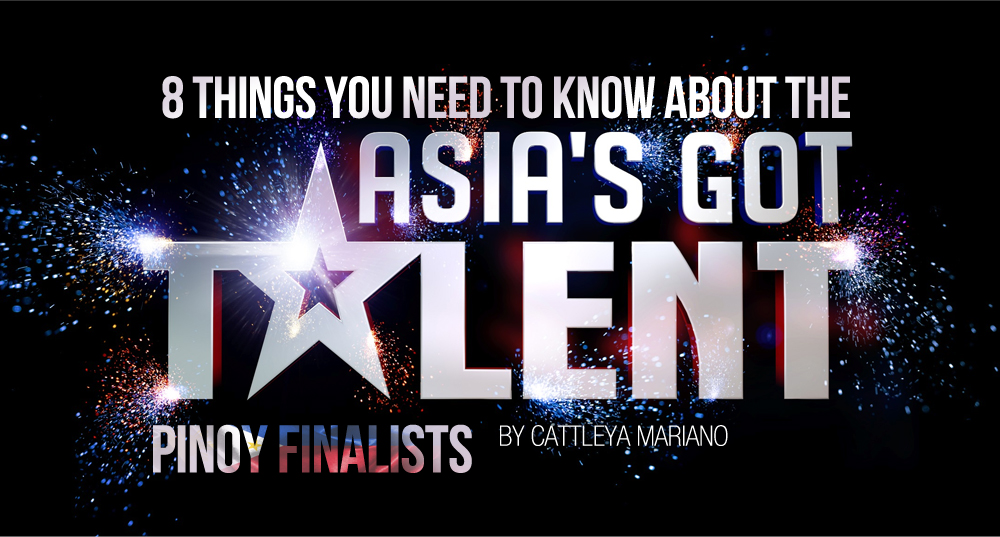 [dropcap letter="A"]sia's Got Talent, in it's very first season, is overflowing from its pool of amazing talent. Out of the nine finalists, four are Filipino. Here are a few things you should know about them before the winners are announced.


Now, doesn't that make you feel bad about wasting your childhood on videogames?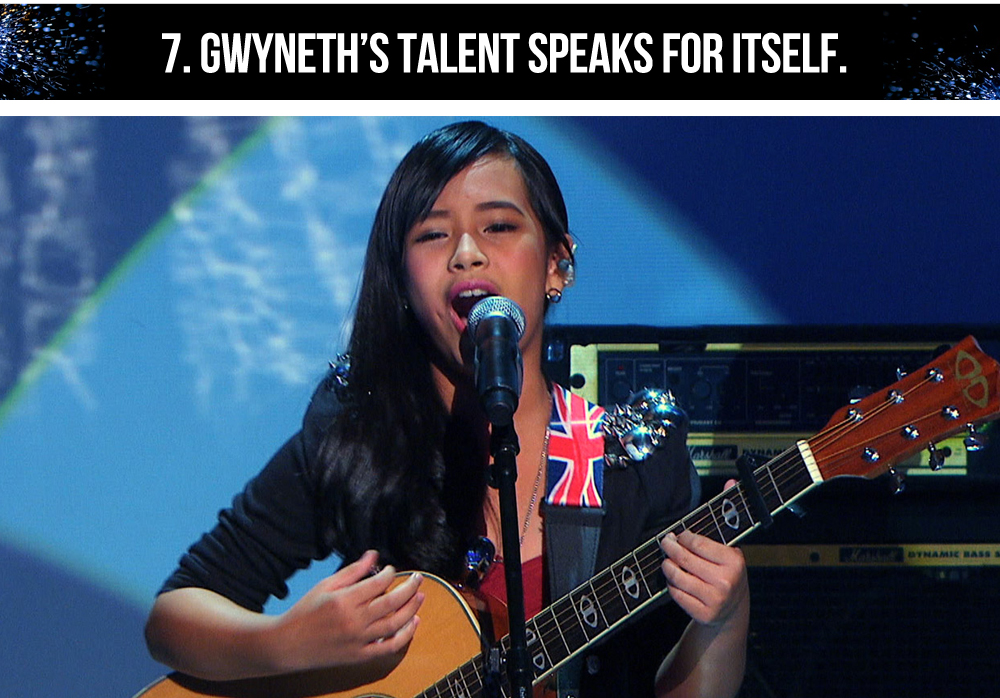 Unlike some of the other Filipino finalists on this season of Asia's Got Talent, Gwyneth got cleared across the board throughout all elimination rounds. If that doesn't prove this little show-stopper's got talent good enough for a win, I don't know what is.


After their gorgeous, heart-wrenching audition, El Gamma Penumbra's shadowplay performance moved judge Anggun so much that she awarded them the Golden Buzzer, sending them straight to the semi-finals.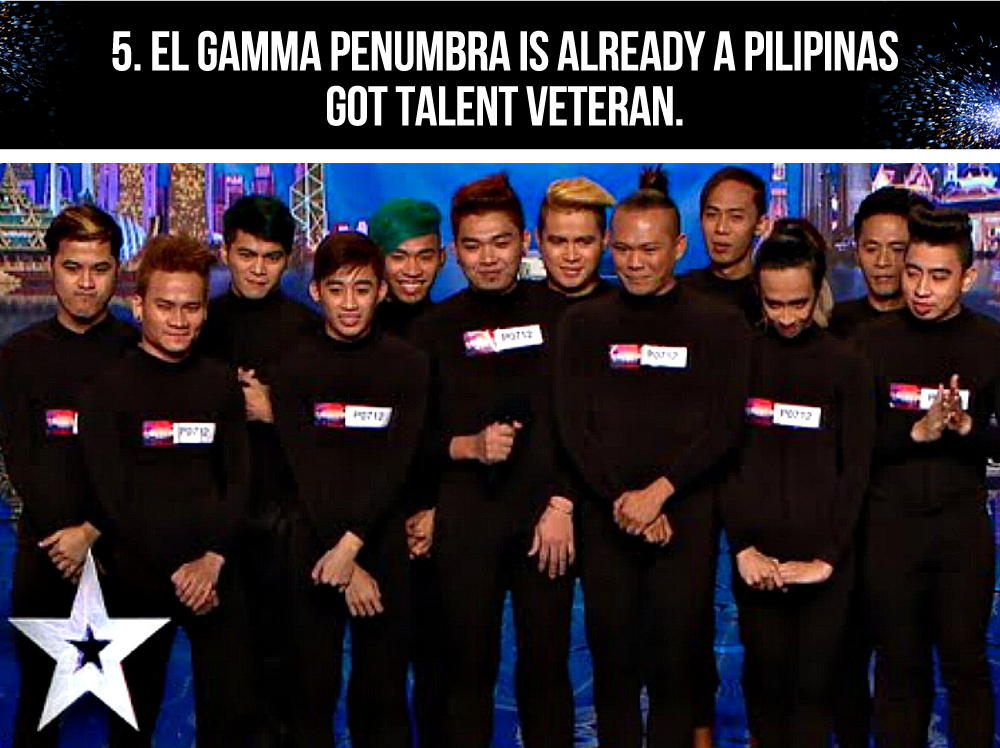 Did I stutter? You heard me—this nine member army performed their gravity defying feats and hip hop routine in higher heels than most of us have ever walked in.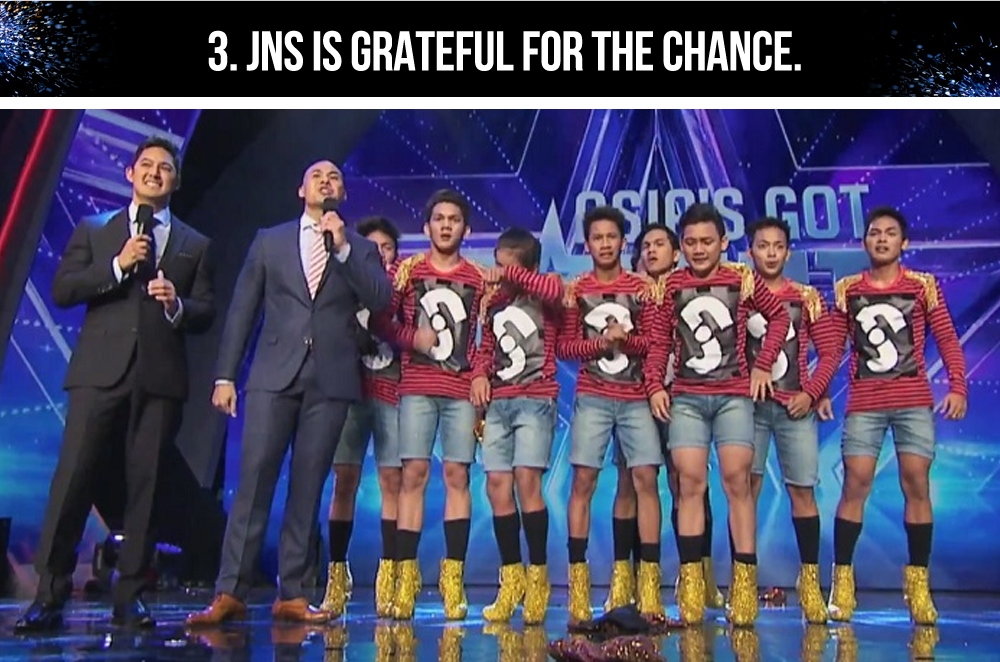 These kids have already won acclaim from the NCAA's Sayaw Pinoy Hip Hop category for two consecutive years, but remain humble. They say that being able to perform for so many people is an honor, and are grateful for the chance to win the honor of being Asia's Got Talent's winner and prize money, so that they can give back to their families.


"I didn't do it because she's a fan, I did it because she's got talent."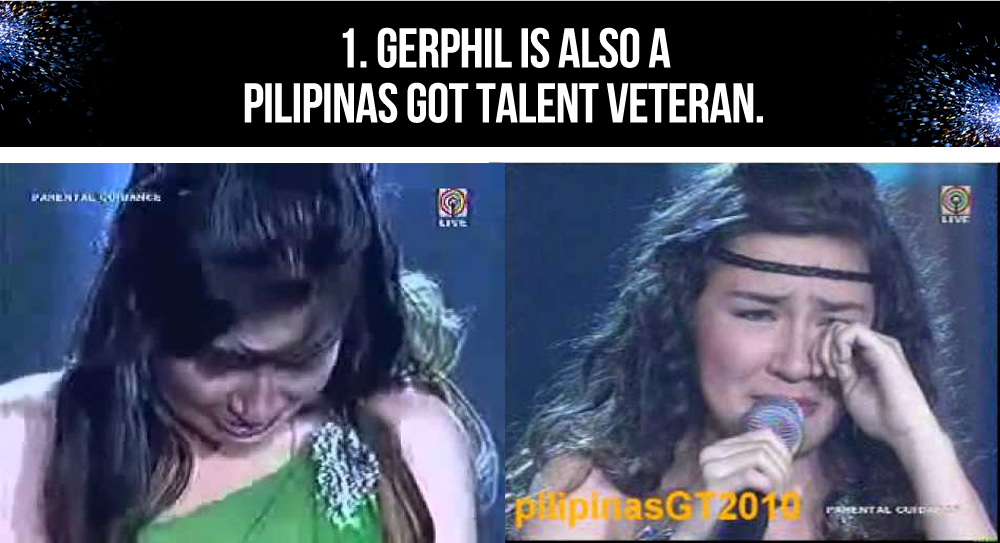 At the tender age of 19, Gerphil auditioned for Pilipinas Got Talent but did not get very far in the competition. Guess the PGT judges feel kind of bad now that she's in the finals, huh?

Who are your bets to win the competition? Voting is over, but let us know who you're rooting for in the comments!