8 Great Tablets Under P20,000 Suitable for Working or Studying
Jun 18, 2020 &nbsp • &nbsp Kyzia Maramara
Sometimes your phone screen isn't big enough and your laptop's just too cumbersome. Tablets are the middle ground. They're compact and handy, you can take them anywhere, and they won't hurt your pockets (that much). With more and more schools shifting to online classes, having a tablet for studying and keeping your documents is a must, especially when you don't have enough cash for laptops. Tablets help anyone — from students to yuppies — to jot down those notes, doddle on screens, and facilitate active learning and working. You can even attach keyboards to them!
We've rounded up a few tablets under P20,000 that might fit your needs in this increasingly digital world.
Apple iPad | P19,990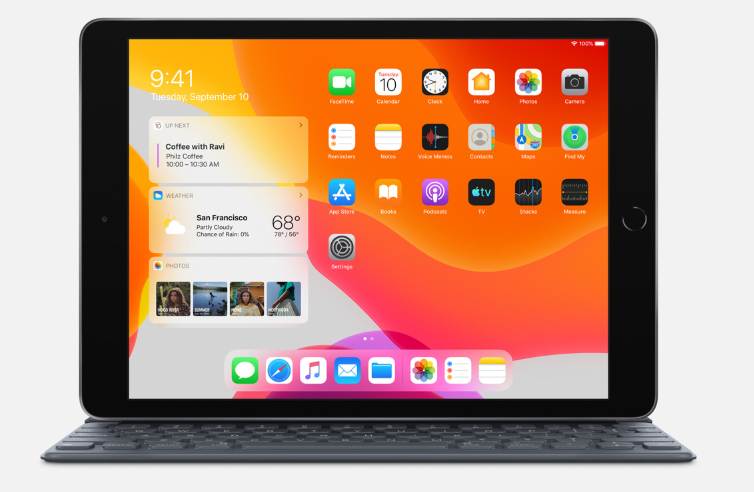 The Apple iPad is a steal for its price. Its big screen almost rivals that of the iPad Air (2019) and the Smart Connector on its side makes it easier to connect to an Apple Smart Keyboard. Although it is worth noting that this iPad comes with only an A10 Fusion chip while the rest of the available iPads come in A12 or higher. But it's still a handy device that lets you play games (with a controller!), conveniently take down notes, watch movies, and more.
Apple iPad comes in three colorways: silver, space gray, and rose gold. When you order directly from their website, you can even get your name engraved at the back.
SPECS
10.2" Retina Display (diagonal)
A10 Fusion chip
Works with Smart Keyboard and the Apple Pencil 1st Gen
32 GB or 128 GB
8MP rear camera, 1080p HD video
10-hour battery life
Available in WiFi + Cellular models
Weight: 483g
Touch ID sensor
5mm headphone jack
Samsung Galaxy Tab A 10.1 | P19,990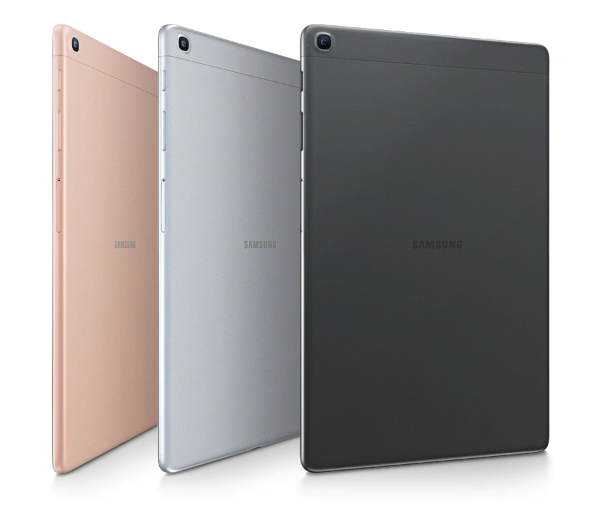 Aside from being a great device for taking notes, watching movies, gaming, and even working, the Galaxy Tab A has a lot more to boast. It's equipped with Dolby Amos 3D surround sound speakers. This lets you listen to music or watch a series with the best possible sound experience. The tablet also has a built-in Samsung Kids Home that makes the gadget safe for children to explore. And as a cool perk, if you've got a Samsung SmartThings device or appliance in your home, once you download the SmartThings App on the tablet, it will let you monitor and control everything from one screen.
This device is available in silver, black, and gold. You can order directly from Samsung PH's website or from official Samsung Flagship Store in Lazada.
SPECS:
1" main display (diagonal), TFT technology, 16M color depth
Android
8 GHz, Octa-Core
3GB RAM, 32GB ROM
8MP rear camera, 5MP front camera
FHD (1920×1080) video resolution
12-hour battery life
Weight: 470g
5mm ear jack
8 of the Best Smartphones Your Money Can Buy
8 of the Best Smartphones Your Money Can Buy
Kyzia Maramara | Mar 04, 2020
Huawei MediaPad M5 Lite | P15,990
If you're sensitive to the sound quality from your gadgets, Huawei's MediaPad M5 Lite hosts a quad-speaker system co-engineered with Harman Kardon. The immersive 3D surround sound gives you the best bass and audio effects. This device also has a specially designed M-Pen lite Stylus, the impressive responsiveness lets you draw or jot down notes with ease. Whether you're using it as a student or as a young professional, this tablet is convenient to bring with you anywhere.
It's only available in space grey and can be ordered online via Huawei's official flagship store in Lazada.
SPECS:
1" main display (diagonal), 1920 x 1200 IPS screen
Android 8.0
4GB RAM, 64GB ROM
8MP front and rear cameras
Weight: 475g
Amazon Fire HD 10 | P14,800++
Amazon's Fire HD 10 is made 30% faster thanks to its 2.0GHZ octa-core processor. Users can enjoy the convenience of reading, watching, and listening anywhere accompanied by its 12-hour battery life. It's specifically designed for widescreen entertainment which is why it looks a little bit taller than it is wide. A noticeable drawback to this great tablet is the fact that it doesn't have Google PlayStore on it. However, there are tutorials on YouTube on how to download the PlayStore and a few Android apps you can make work.
The Amazon Fire HD isn't available in the Philippines but you can place an order on Galleon and have it shipped from overseas. This might require you to wait a little bit longer and pay a few taxes and shipping fees.
SPECS
1" 1080p full HD display
2GB RAM, 32 or 64GB storage
0 GHz octa-core processor
12 hours of battery life
Comes with Alexa
2MP front and rear cameras
Weight: 504g
Level Up Your Productivity With These 8 Great Laptops for Every Budget
Level Up Your Productivity With These 8 Great Laptops for Every Budget
Kyzia Maramara | Jun 01, 2020
Lenovo IdeaPad D330 | P19,995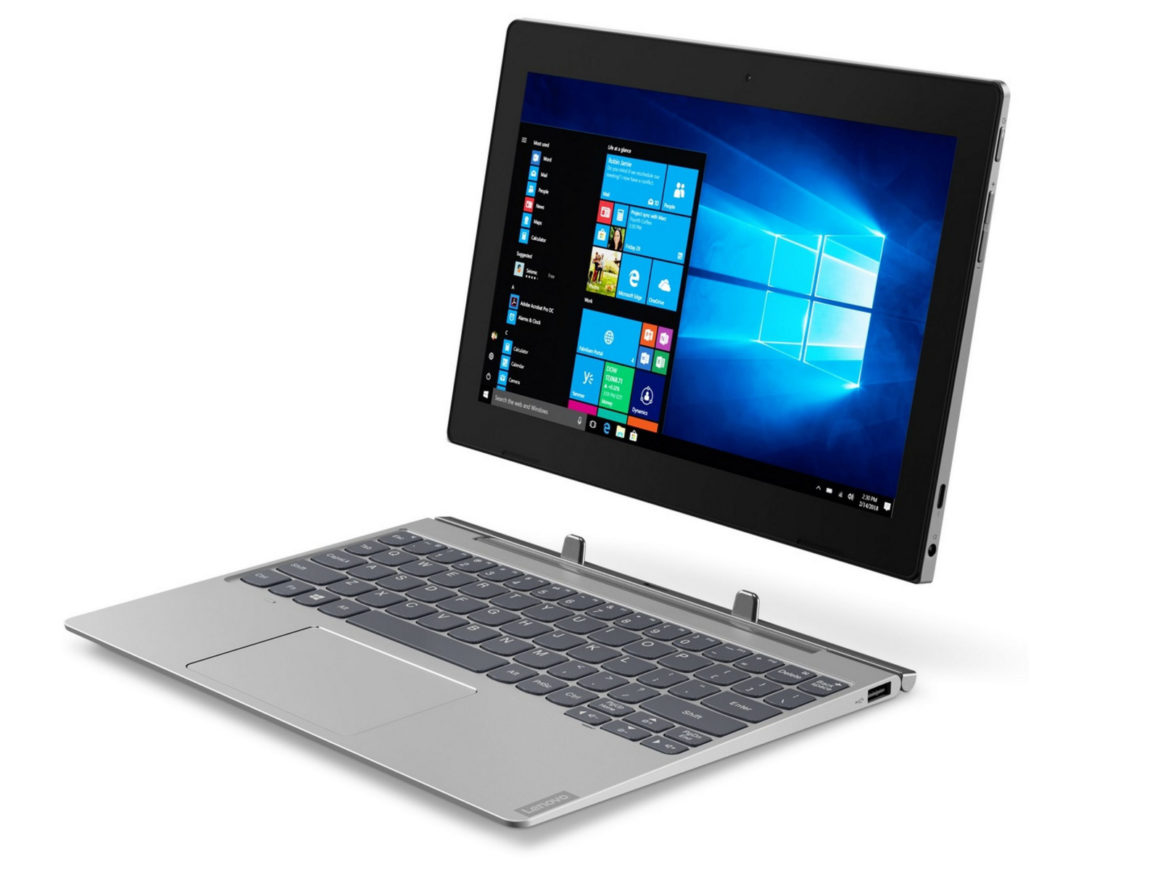 This device from Lenovo is more than a tablet, you can also convert it into a laptop with an attachable keyboard. The IdeaPad 330 gives you the freedom to interchange between its tablet form and laptop form, whichever you're comfortable working with. You can sketch and take notes directly on the screen with the Lenovo Active Pen. Although it is a bit on the chunky and heavy side when combined with the keyboard, it's still suitable for students and young professional multitaskers.
Lenovo's official flagship store in Lazada lets you get the tablet and the keyboard for less than P20,000.
1" main display (diagonal)
Windows OS
Intel Celeron N4000C processor
4GB RAM, 64GB ROM
Weight: 1.16kgs
12 hours of battery life
Lenovo Tab M10 Plus | P14,990

Lenovo recently launched its tablet collection in the Philippines and the lineup includes the Lenovo Tab M10 Plus. It boasts dual front speakers and dual microphones, thin bezels that give you the most of the FHD display, and a sleek design to boot. On top of that, the price is easy on the pocket. With its 10.3-inch screen display, the M10 Plus is the biggest tablet in the collection followed closely by the 10.1-inch Tab P10.
It comes in two colorways: iron grey and platinum grey. The Lenovo Tab M10 Plus starts at P9,990 but you can also choose the units with LTE upgrades. Check it out on Lenovo Philippines' Facebook page.
SPECS:
3" FHD IPS display
MediaTek Helio P22 2.3GHz octa-core CPU
2GB to 4GB RAM, 32GB to 64GB storage
Single nano sim
8MP rear camera, 5MP front camera
5,000 mAh battery
Android 9 Pie
Weight: 460g
Lenovo Tab P10 | P14,990

The Lenovo Tab P10 is dubbed the "premium family tablet." It was also recently launched by Lenovo in the Philippines and aside from the awesome price point, you get to do a lot of things with it. It's equipped with a fingerprint scanner and quad front-facing Dolby Atmos speakers. Although the bezels are somewhat thicker than the M10 Plus, they have the same brilliant full HD display. But it does have longer battery life than the M10 Plus.
The Lenovo Tab P10 comes in two colors: aurora black and sparkling white. Check it out on Lenovo Philippines' Facebook page.
SPECS:
1" FHD+ IPS display
Qualcomm Snapdragon 450 1.8GHz octa-core CPU
4GB RAM, 64GB storage
Dual sim
8MP rear camera, 5MP front camera
Fingerprint scanner
7,000 mAh battery
Android 8 Oreo
Weight: 440g
Huawei MediaPad T3 | P5,690

The most affordable tablet in this list is Huawei's entry-level MediaPad T3 which has been recently launched in the Philippines. Originally priced at P6,490, you can mostly find it always on sale at official stores online. The MediaPad T3 isn't designed to go up against the likes of Apple's iPad or Lenovo's new tablet collection but it does a pretty good job with storing documents and playing games. Students looking for a new tablet might find it pretty handy. Its size also enables you to hold it in one hand.
You can purchase the MediaPad T3 from Huawei's official flagship store in Lazada and Shopee. Check out other Huawei tablets here.
SPECS:
8" IPS display, 1280 x 800 HD
Qualcomm MSM8917, quad-core A53, 4 x 1.4 GHz
Android 7.0
2GB RAM, 16GB ROM
5MP rear camera, 2MP front camera
4,800 mAh battery
Weight: 350g
Which one do you like the most?