4. D. Grayman Hallow
Grayman Hallow quickly became recognized as one of the most widely anticipated anime series for the year. It picks up where the previous season that aired 10 years prior left off. In this sequel, Allen Walker finally joins the organization of Exorcists and must put a stop to the Millennium Earl's ultimate plan that could destroy the world and its inhabitants.
3. Sakamoto desu ga? (Haven't You Heard? I'm Sakamoto)
It's likely that creator Nami Sano made her star character a walking perfection because she had wanted to divert from the usual storylines with losers for leads. Definitely an anime that is a cut above the rest, Sakamoto desu ga focuses on Sakamoto, the coolest guy in the entire school. No matter what situation he finds himself in, he will always manage to fix problems with absolute perfection. This anime will definitely have you laughing your head off.
2. Boku dake ga Inai Machi (ERASED)
Fall in love with the drama and amazing plotline of ERASED which revolves around Satoru Fujinuma who possesses a strange ability that allows him to go back in time to moments before a life-threatening incident in order for him to prevent it from happening. But when his mother is murdered and he's the primary suspect, he jumps back years in time to his elementary school days where he realizes that he must solve the unresolved kidnapping and murder cases that took the lives of his two classmates.
1. Re:Zero kara Hajimeru Isekai Seikatsu (Re:Zero, Starting Life in Another World)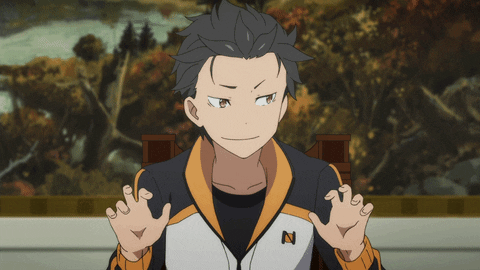 You'll find similarities between ERASED and Re:Zero after watching one after the other. In Re:Zero, Subaru Natsuki is transported to another world where he immediately befriends a half-girl half-elf. When the two of them are mysteriously murdered, Subaru awakens and realizes that he has gained the ability to reverse time through dying. This anime gained nationwide popularity in Japan and earned multiple awards.
Which of these are you planning to binge watch during the holiday break? Tell us below!