It's the season of love, and while some might think to take their significant others to a night out on the town, the reality of traffic means that it's probably a better idea to stay in and let other couples suffer the crowds. But why Netflix and chill when you can anime and snuggle? That's right, it is my honest suggestion that you pour out some hot cocoa or tea and cozy up to some anime.
Anime is a medium as diverse in genre as any other, and in the category of romance and comedy it truly shines. There are way more than eight romantic anime worth watching, which means that you're spoiled for choice when it comes to pleasing you and your partner. So settle down, hikikomori up, and watch some anime.
For the purposes of this best romance anime list, I favored more recent releases than enduring classics of yesterdecade. I don't want any of y'all's to be roaming the dusty shelves of various thrift stores and vintage shops in Greenhills just to find VHS tapes of anime. Just fire up any good streaming app like Netflix, Funimation or Crunchyroll – or turn to some extralegal means – to start streaming these classics straight to the screen.
Fruits Basket (2019)

What makes Fruits Basket stand apart from so many other reverse harem romantic comedies is its emotional intelligence. It has an oddball premise: a young woman meets a strange family of cousins who turn into the various animals of the zodiac. But the series centers on the nature of bonds and love and how these bonds can help cope with trauma. While the series doesn't lead straight down the road of conventional romance, it's a soothing watch about finding strength in compassion.
Monthly Girls Nozaki-Kun (2014)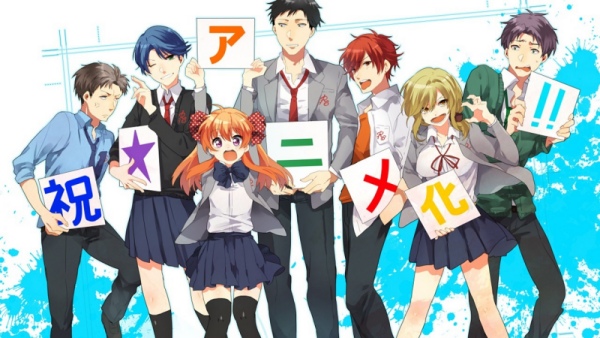 A celebration and send-up of shoujo romance, Monthly Girls Nozaki-Kun is one of the more consistently funny romantic comedies in an ocean filled with them. The series focuses on a young girl who confesses her love for her crush – a super popular manga author – but gets mistaken for an obsessive fan. Monthly Girls Nozaki-Kun lacks some of the meanness or malice that typifies other anime of its kind, but its best quality is its clever understanding of gender roles in pop culture.
8 Classic Animes that Every Batang 90's Knew and Loved
8 Classic Animes that Every Batang 90's Knew and Loved
Mandy Decena | Oct 25, 2019
Oremonogatari (2015) aka my My Love Story!!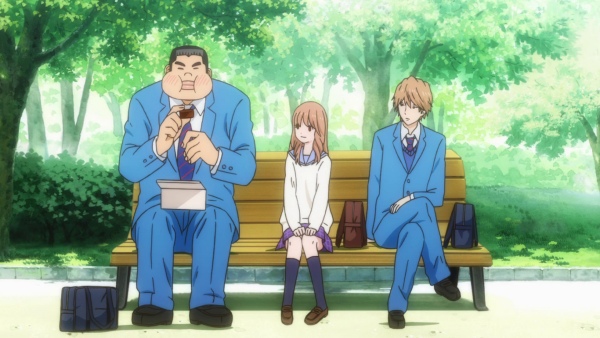 A hilarious and touching combination of comedy and romance, minus all the drama. It follows Takeo Gouda, a young man whose hulking exterior has him easily mistaken for a Yakuza, and Rinko Yamato, the  shy girl he's always liked. Oremonogatari is extremely wholesome, skipping the "will they, won't they" bits to go straight to a relationship that faces many challenges. It's the perfect show to watch with your partner while snuggling on the couch. A personal favorite.
given (2019)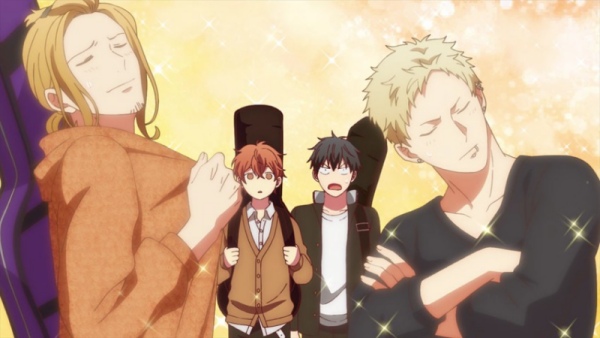 A rock and roll comedy that starts out as a fluffy, slow-burn queer romance, given makes way for some nuanced, character-driven drama. The relationship between its two main guitarists, Mafuyu and Ritsuka, make for one of the more compelling anime romances of 2019. It's worth noting that the series also deals with coming out narratives, child abuse — consider this your content trigger warning — but it does so with grace and restraint and an eye for healthy emotional support.
Wotakoi: Love Is Hard for Otaku (2018)

So many romantic comedies and dramas focus on teenage love, making them a little less relatable for older viewers. Grown-up anime fans in need of some Valentine's cheer can turn to this series about co-workers who share geeky interests. Wotakoi centers on Narumi Momose, an otaku who loves visual novels and yaoi and her growing love for Nifuji, a childhood friend who spends most of his time playing videogames. Wotakoi is a sweet and fun watch for partners with shared interests.
Bloom Into You (2019)
This beautifully storyboarded and gracefully narrated anime is a thoughtful look at queer romance. Yuu loves reading romance manga for the big feelings, but it's not until upper classman Nanami asks her out that she gets to experience those feelings for herself. Bloom Into You's engagement with queerness feels true and heartfelt, outwardly rejecting "just a phase" ideology and the fetishizing of lesbianism. It's a great show for anyone, but moreso for female viewers and their girlfriends.
Yuri On Ice (2016)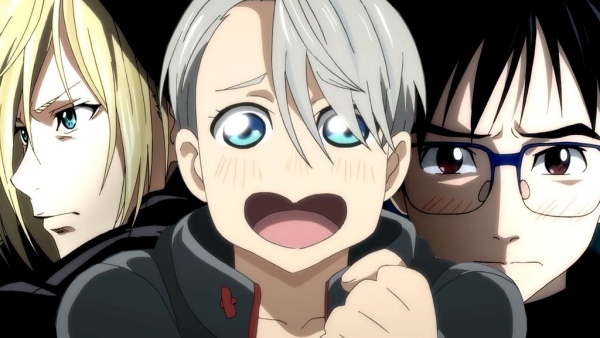 There are many reasons why Yuri on Ice was one of the biggest anime hits in recent memory. It's a nuanced queer love story between two young men in the competitive ice skating scene. Yuri thinks his career in skating is over after a bad showing but when Victor Nikiforov takes an interest in coaching him to a comeback, he achieves things he never thought he could while forging an intense romantic bond with Victor. The perfect boy love story without having to explain seme and uke.
Kyoukai no Kanata (2013)
When an awkward blood-bending spirit warrior arrives in town in search of vengeance, she reluctantly befriends an immortal half-human. Kyoukai no Kanata is about two outcasts building a true friendship over being born different. Its world is one where the supernatural encroaches on the mundane, but the real core of is the intense bond between warrior Mirai and half-shade Akihito. It's one of the most beautifully animated shows of its kind to boot.
What is your favorite kilig anime? Tell us below!