4. Mama Lou's Risotto Tartufo Funghi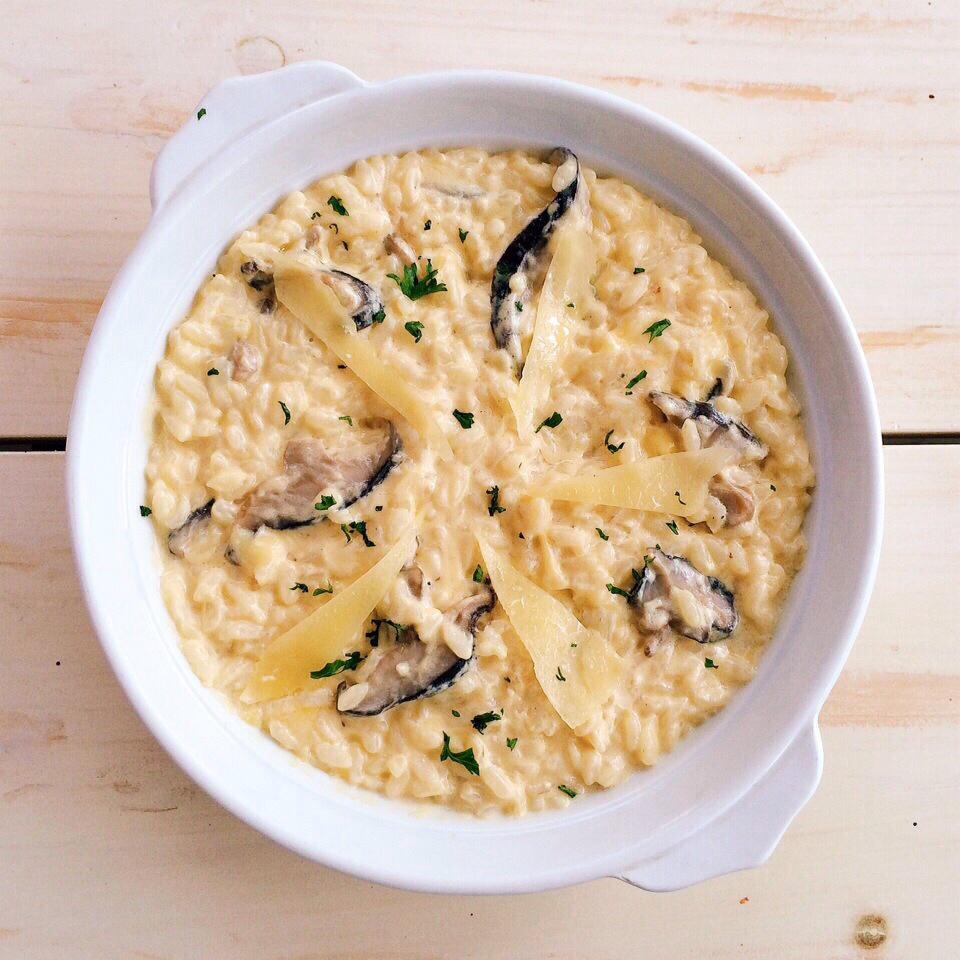 Locate the branch nearest you here.
Facebook | P325
Try this dish and you'll understand why Mama Lou's is part of Philippine Tatler's "Best Restaurants of 2016." Presentation-wise, Mama Lou's Risotto Tartufo Funghi looks like a plain Jane. But take a bite, or even just a whiff, and you'll realize it's the exact opposite. This risotto dish is packed with truffle flavor and features perfectly-creamy rice. It'll get you rolling your eyes and groaning from delight.
3. Lusso's Luxe Fries
L1 Greenbelt 5, Ayala Center, Greenbelt, Makati City
(02) 756 893 | Facebook | Open Monday to Saturday from 11am to 12mn
P270
Entrust your truffle cravings to the very capable hands of Margarita Fores, and you won't be disappointed. Lusso offers the ultimate comfort food in the form of the Luxe Fries. There are five opulent flavors to choose from, but truffle-lovers can narrow down their options to two. One is topped with Asiago cheese and truffle salt, and the other is lathered with truffle mushroom cream.
2. Café Ysabel's Truffle Pizza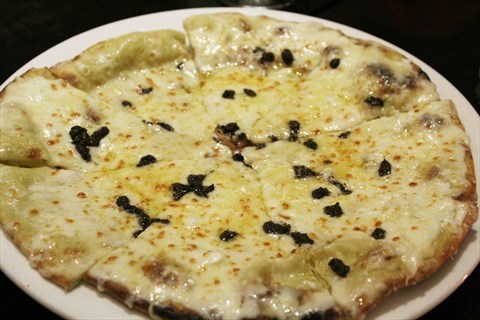 455 P. Guevarra Street, Addition Hills, San Juan City
(02) 246 9069 ext:114 | Facebook | Website
Open Monday to Thursday from 7:30am to 11:30pm, Friday to Sunday from 7:30am to 2am
P468
Café Ysabel has been around for so long (30 years, to be exact) that it's practically an institution. In the metro's fickly dining scene, that's definitely an impressive feat. Dining here at least once is a must, and so is ordering the Truffle Pizza. Look forward to Gruyere cheese, béchamel sauce, oregano, basil and of course—truffle shavings and white truffle oil.
1. Va Bene Pasta Deli's Organic Eggs Tagliatelle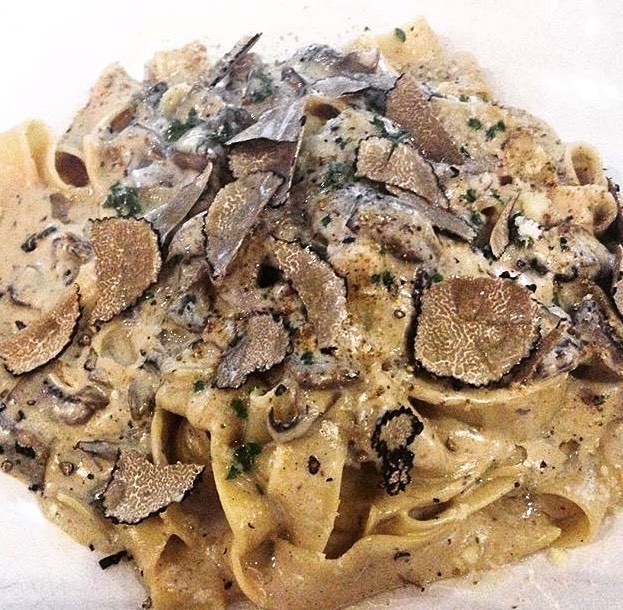 Locate the branch nearest you here.
Facebook | P440
Let's take a moment to wipe away our drool from those truffle shavings.
Va Bene is undoubtedly one of the metro's best sources for authentic Italian pasta. They're known to use quality ingredients, to have huge servings and all in all—to serve fantastic food. Their Organic Eggs Tagliatelle is a prime example of that excellence. Fresh pasta serves as the canvas for Portobello mushrooms in wine cream sauce, truffle oil, and freshly-shaved truffles.
Any other truffle dishes we need to try? Sound off below!