Born This Way: 8 Reasons to Watch 'Born Beautiful'
Jan 30, 2019 &nbsp • &nbsp Macky Macarayan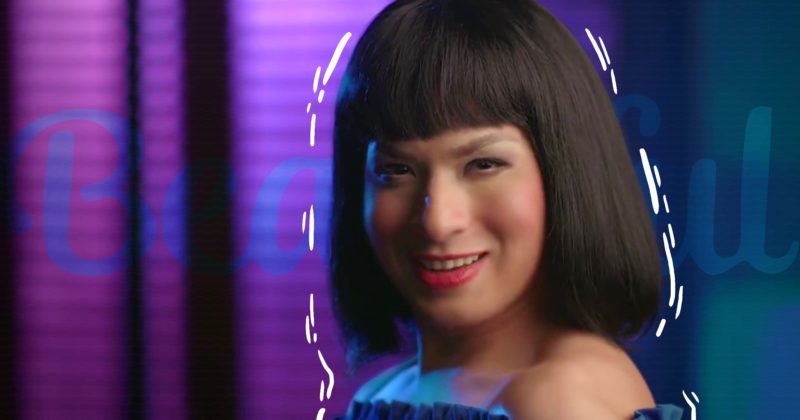 A new format, a new Barbs, and a new director couldn't stop the force of nature that is Barbs Cordero, herein pitted between two lovers, society's continuing homophobia, and bigger responsibilities. Picking up after the events of Die Beautiful, this sequel, which was originally a Cignal miniseries (the first five episodes have been reformatted into this movie and the succeeding episodes to air on Cignal) finds Barbs the full-time head makeup artist at Happy Endings Funeral Parlor. Although Die Beautiful is undeniably the superior film, the charm and relevance of this one is undeniable. Fair warning, ang susunod na rebyu ay Rated Fiji!
WAG MO 'KONG MA-TRISHA TRISHA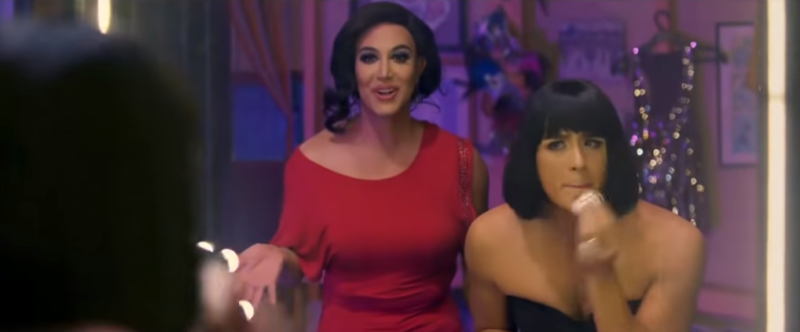 Trisha (Paolo Ballesteros) presents herself to Barbs (Martin del Rosario) as apparitions, once as herself, and another as (spoiler alert!) the Virgin Mary. Whereas Barbs used to counsel Trisha in the first film, it's Trisha's time to return the favor, especially since Barbs' life is spiraling out of control. We really can't get enough of the Mama Mary scene, since Paolo Ballesteros is a makeup transformation genius.
CONVERT PA MORE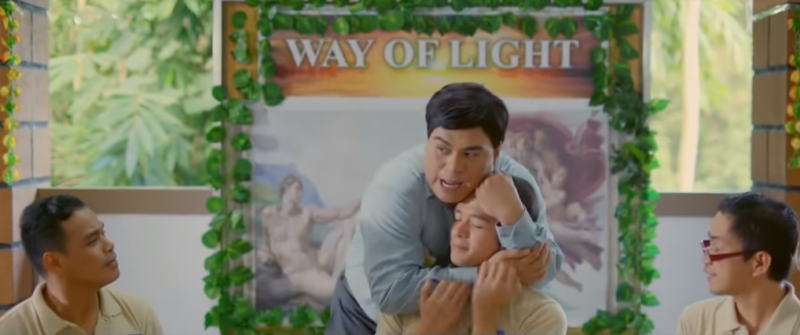 As Barbs begins to question her identity, she goes to a treatment facility that uses conversion therapy to turn queer people straight. As with the recently-released The Miseducation of Cameron Post, conversion therapy turns out to be a sham (as if we didn't already know), and the people behind it turn out to be wretched freaks. We only wish that the story spent more time on the treatment center angle, as it is ripe for many discussions regarding homophobia and patriarchy.
MAY NANALO NA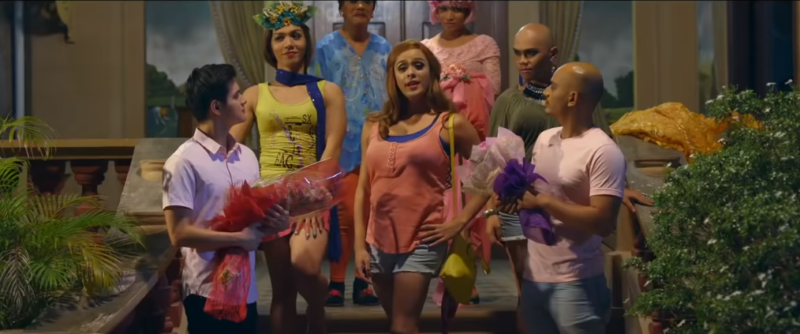 Barbs proves to be the loveliest flower in town, as two men vie for her love and attention— tricycle driver Greg (Kiko Matos) and cab driver Michaelangelo (Akihiro Blanco), the latter Trisha's former flame. Both men are flawed, but as a criticism of polyamory, or a consensual intimate relationship with more than one partner, the film pits the woman in the middle, instead of the traditional man, as is the case with Ishmael Bernal's Ikaw ay Akin. The film posits that if men do it, why can't women? The film does not necessarily espouse the practice, but treats it as a natural occurrence, and in the context of a transgender heroine, the issue is elevated into a higher discussion.
BAD ROMANCE BA KAMO?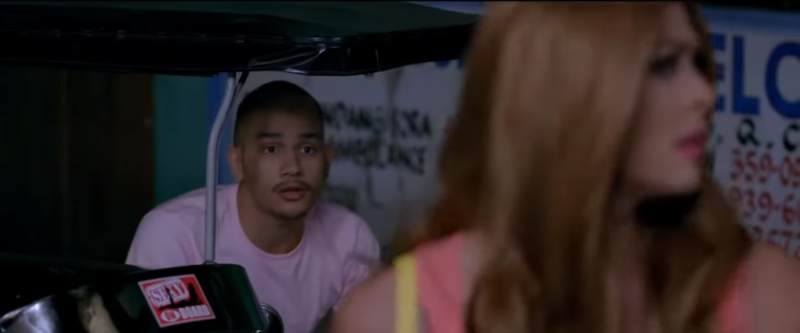 Toxic masculinity is well, toxic. Die Beautiful has explored it, with Trisha's macho father (Joel Torre), and here, Greg is portrayed as a violent man, unable to handle rejection and the lack of attention. We're just quite alarmed that Barbs would still give Greg another chance, but hey, who are we to judge? If Greg goes back to his old ways in the series though, Barbs needs to dump his ass faster than you can say "thank you very much for that wonderful question!"
MAMMA MIA: HERE WE GO AGAIN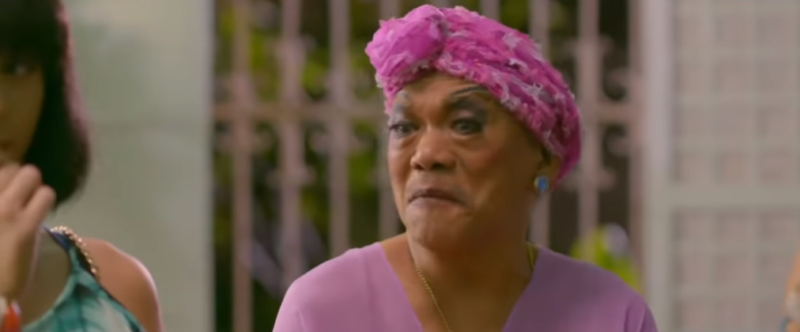 Lou Veloso returns as the fabulous and sharp-tongued funeral home owner Mama Flora, and for that alone, the film is worth the price of admission. The filmmakers seemed to have given the best lines to Mama Flora, and for good measure (magchu**** na lang tayo! lol). Mama Flora also serves as the film's other conscience (aside from Trisha), so her presence is invaluable. We want more Mama Flora in the series.
MOTHER BARBS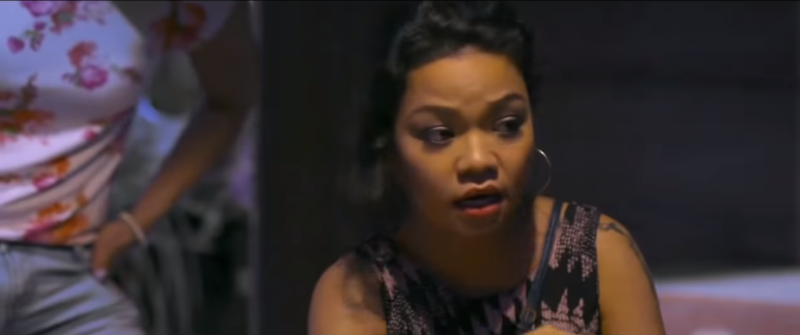 Mirroring Trisha's journey in Die Beautiful, Barbs gets the surprise of her life (again, spoiler alert) when a prostitute (Chai Fonacier) arrives and claims Barbs, who was then Bobby, has impregnated her. The scene where Barbs tries to discredit the pregnancy seems a bit didactic, but the film's heart makes up for it. What kind of parent would Barbs become? Will her kid inherit her makeup skills? We'll have to wait for the series.
YOUR FACE SOUNDS FAMILIAR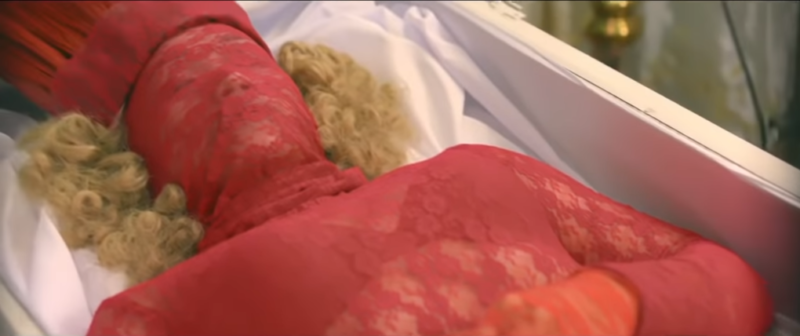 We've enjoyed Trisha as she became Beyoncé, Angelina Jolie, and Julia Roberts in Pretty Woman in the first film. Born Beautiful preserves the makeup transformations, including a sendup of Lady Gaga and one other musician whom we won't reveal anymore (clue: she likes cheap thrills and chandeliers). The Lady Gaga bit (shown in the trailer) is utterly hilarious.
HAVEY

While still centered on death (but not as morbid as the first film), Born Beautiful also celebrates life, in all its eccentricity. Now that Trisha is dead, a huge responsibility has been placed on Barbs' shoulders as the representative of the transgender community. We hope the series pushes boundaries further on LGBTQ+ issues, and to reiterate, more Mama Flora.
What did you think of the movie? Tell us below!