4. The Curator
134 Legaspi corner Don Carlos Palanca St., Legaspi Village, Makati City (inside Cyrano Wine Bar)
0916 355 4129 | Facebook
Open Monday to Saturday from 7am to 1am, Sundays from7am to 6pm
Budget for two – P700
First-timers will probably have a hard time locating The Curator, but that's part of this café slash bar's charm. Don't be shy to enter Cyrano Wine Bar and find the door leading to a sexy, mysterious nook. This speakeasy is one of the pioneers at combining caffeine and alcohol, and they definitely do it well. You'll taste what we mean when you try The New Black—a delicious concoction of Henessy VS Cognac, espresso, grapefruit juice and honey.
3. Single Origin
2F C3 Building, Bonifacio High Street Central, BGC, Taguig
(02) 246 9069 ext: 133 | Facebook
Open every day from 7am to 12mn
Budget for two – P1,300
Single Origin is an appropriate setting for both a bright breakfast date and an after-work-rendezvous. You'll need some time to decide what to order as their menu is pretty long, but you'll have plenty of awesome choices.. Here, you can try extraordinary coffee and cocktails like the Salted Caramel Latte and the Bacon-Infused Bloody Mary.
2. EDSA Beverage Design Studio
209 EDSA, Greenhills, San Juan City
(02) 631 9035 | Facebook
Open Monday to Saturday from 8am to 11:30pm, Sunday from 10am to 7pm
Budget for two – P1,100
The creative brains behind this coffee shop develop coffee, cocktails, sodas and beer for established restaurants. Do the names Todd English, Frank & Dean, Kandle Café and Scout's Honor ring a bell? Those are just some of their clients.
They showcase their mad skills at this studio, so a visit here will let you enjoy the Metro's best libations. You can also have them create a totally new drink for you. Simply pick from their exotic selection of shrubs, liqueurs and spirits.
1. Writer's Block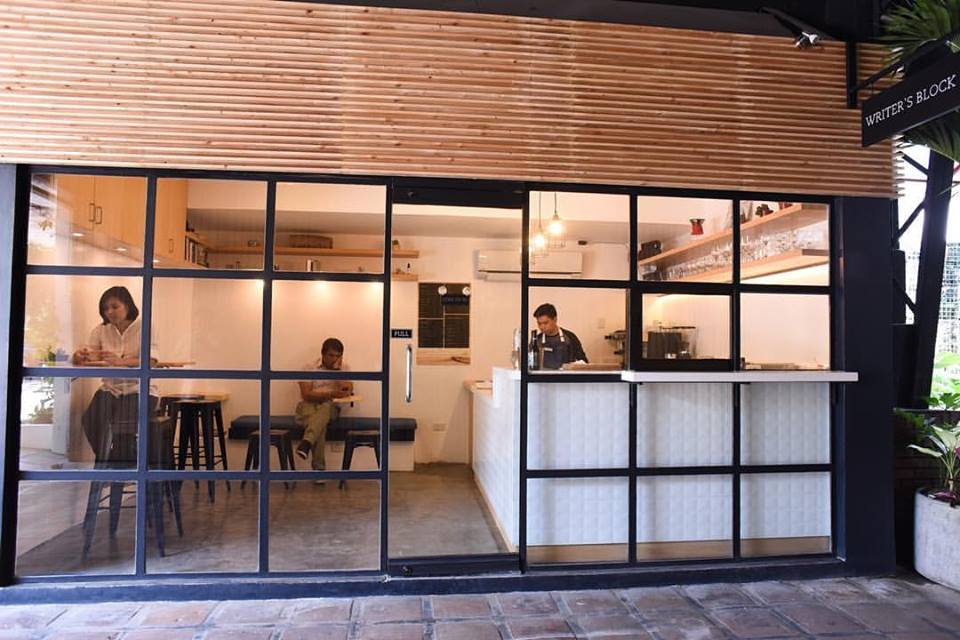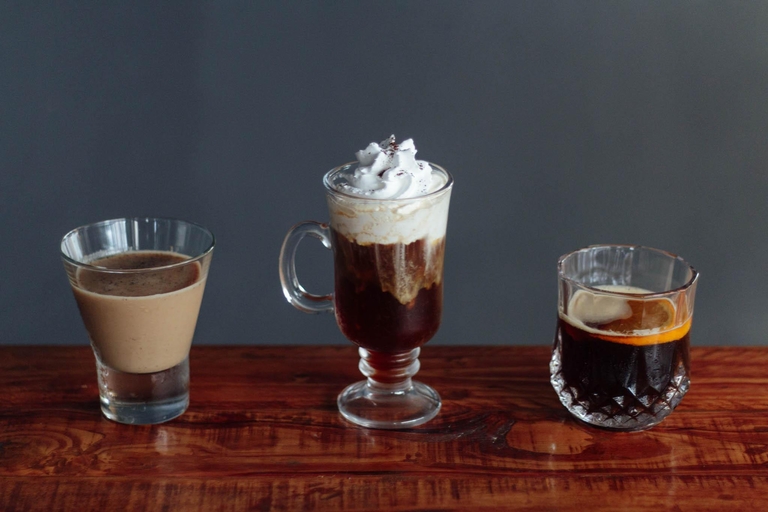 The Alley at Karrivin, Karrivin Plaza, 2316 Chino Roces Avenue, Magallanes, Makati City
0917 535 8283 | Facebook
Open Monday to Saturday from 8am to 9pm
Budget for two – P500
Writer's Block is from the same creators of Local Edition. This means you can be assured of the quality of their brews, but at Writer's Block, the hook is different. Here, they specialize in caffeinated cocktails that come in coffee and tea variants. For the former, definitely try the Coffee Cream: tequila, cream liquor and a full espresso shot. And for something tea-based, you can't go wrong with the Green Tea Mojito: green teapresso, white rum, mint, and lemon sparkling water.
Where else can we get our fix of caffeinated cocktails? Sound off below!