Working from home can be amazing. You don't have to deal with traffic, you don't have to worry about making yourself presentable, and you can take as many breaks as you want. However, it's precisely this freedom that can also lead to a productivity slump.
If you can't seem to get anything done whenever you work from home, there's a good chance that your home office setup's to blame. Here's what you can do to turn things around.
1. Have a space dedicated to work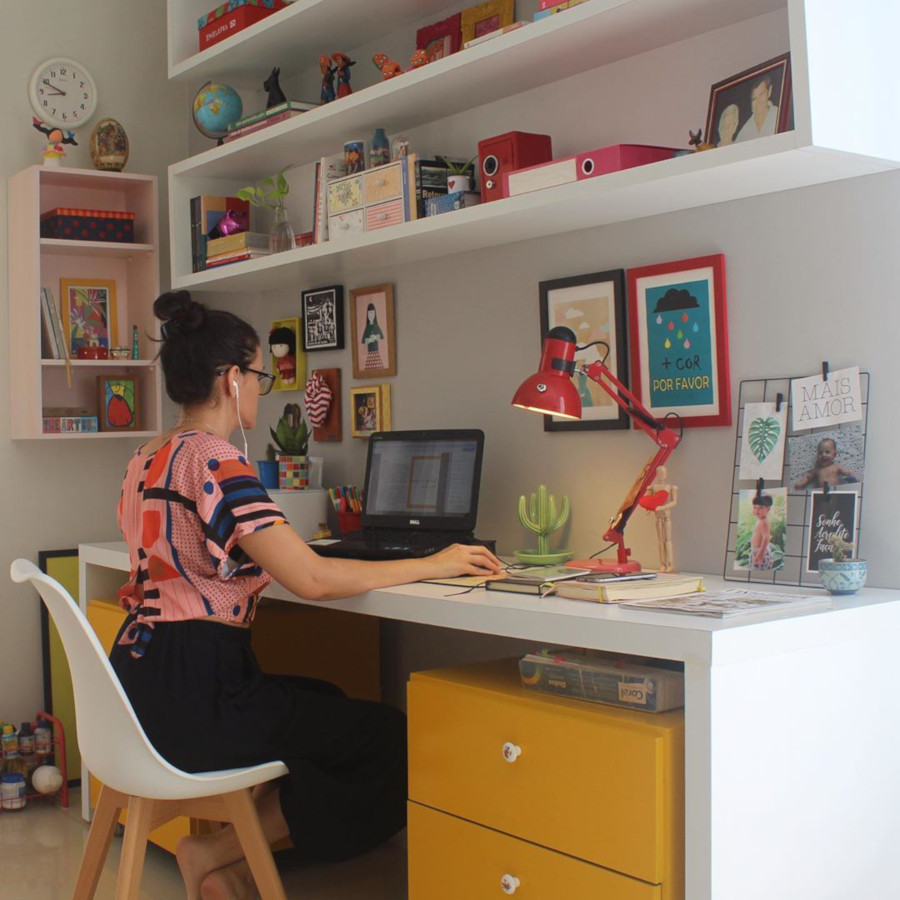 The biggest mistake remote workers can make regarding their home office is not having one in the first place. Having a space separate from your everyday life is important, as it helps your mind shift to "work mode", then back to your regular programming at the end of the day.
You don't even need to have an entire room to have a dedicated home office. Just a desk in the corner of your bedroom or a particular seat at the dining table could suffice. What's important is that you make it a routine to do your work there every day so your brain gets used to being productive in that physical space.
2. Invest in an ergonomic chair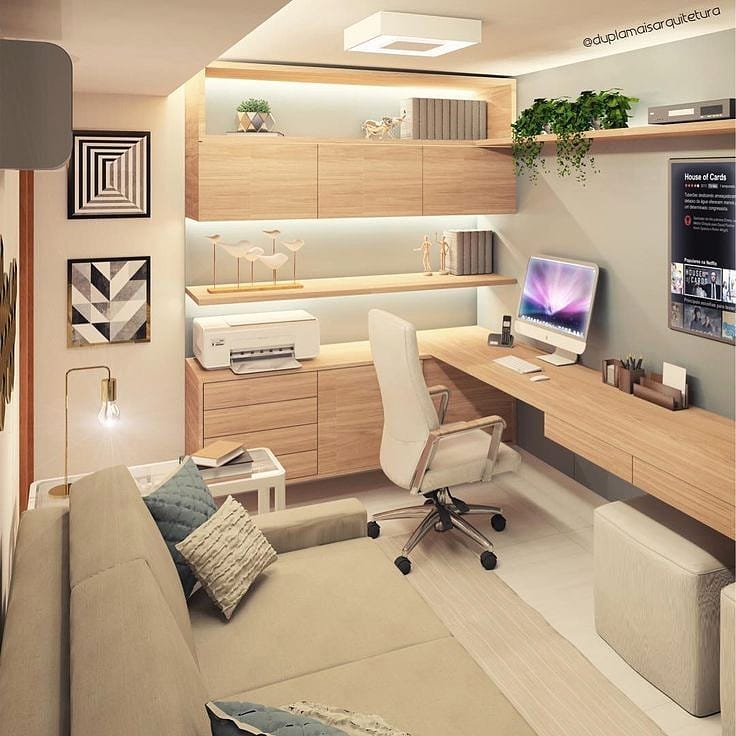 Multiple studies have found that sitting for long periods of time can do serious damage to our mental and physical health, yet many of us still spend long hours sitting in front of our computers. A bad back is no good for your health and productivity, so don't be afraid to shell out a little extra money for a good office chair. You can even get yourself a standing desk converter so you can spend some time on your feet.
3. Take away distractions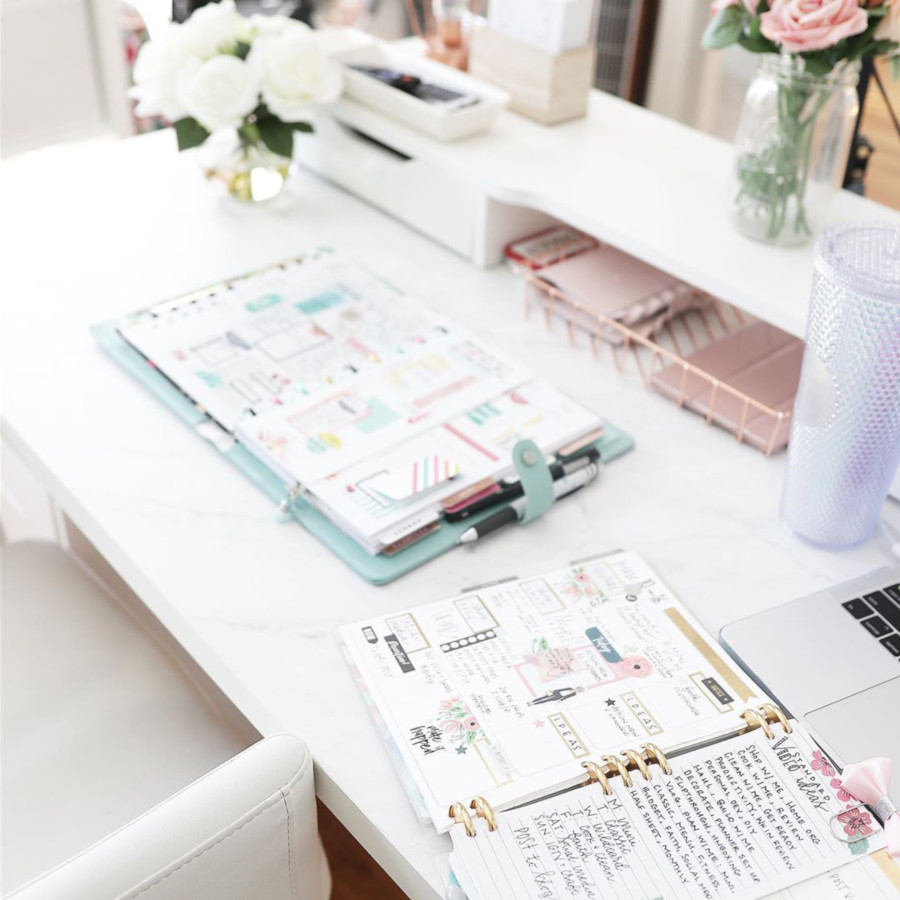 Now that you've got a space dedicated to work, keep it that way. Distractions include your TV and game consoles, but could also include having a window or a fridge in line of sight. Clear your desk of clutter, only keeping things you need for work.
4. Make sure you have ample storage space

Now that we're on the topic of decluttering, we can't emphasize the importance of sufficient storage space enough. Even digital workers will need a place to store office supplies. If you don't plan to keep things nice and clean, what started as a few stray pieces of paper can quickly grow into a pile of trash that won't just distract you from work, but can also potentially stress you out.
5. Add pops of productivity-boosting color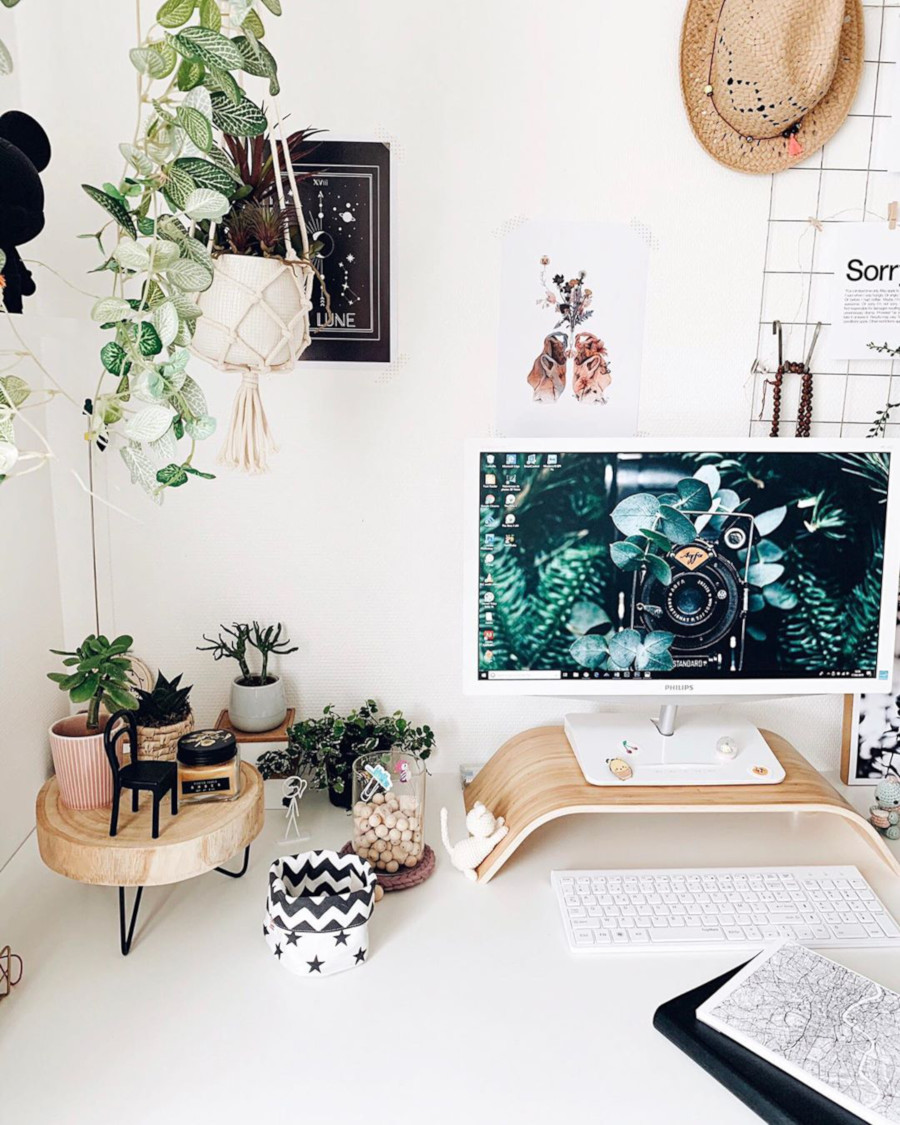 While neutral colors like grey and white are great for making spaces look neat and refreshing, they can also induce gloomy feelings. Studies have found that colors can affect our mood, so why not add a few pops of color that stimulate productivity? Low-wavelength colors like blue and green are said to improve focus and foster a sense of wellbeing. Red, on the other hand, inspires passion, while yellow is said to stimulate innovation.
6. Keep your tech up-to-date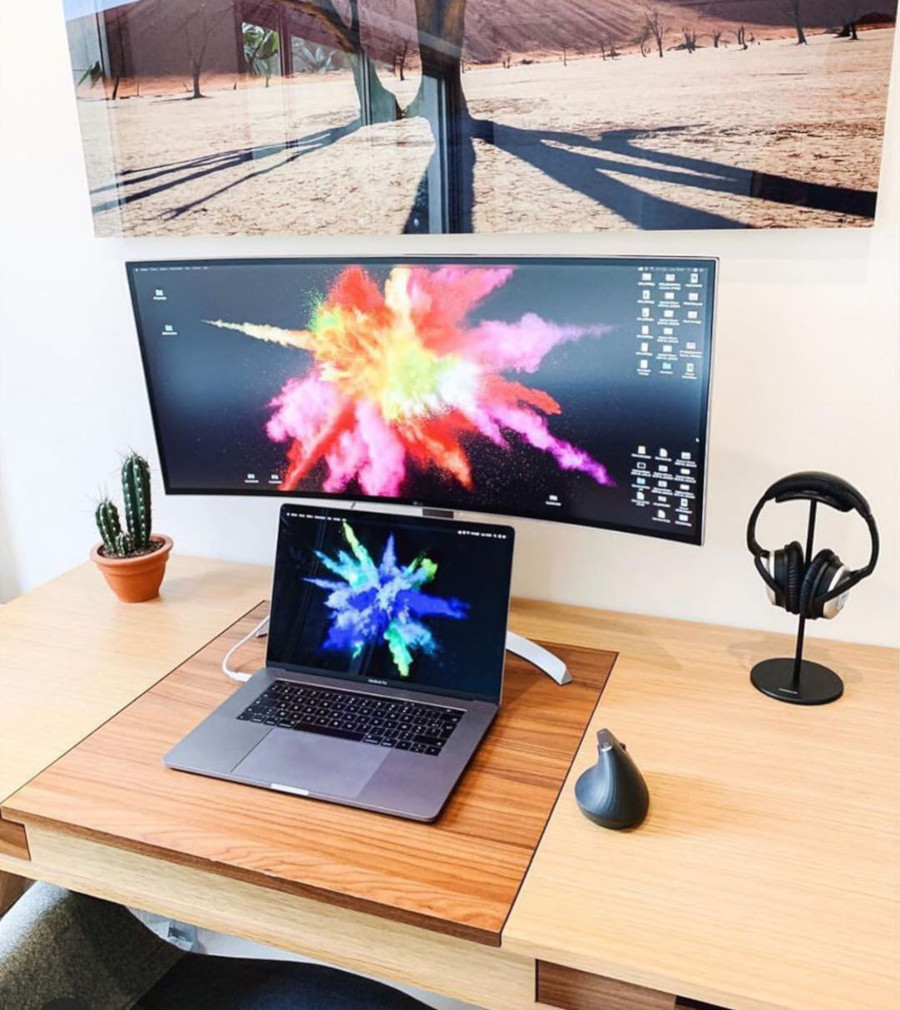 Now, we're not saying you should use up your life savings to pimp out your workspace setup, but having updated tech can make a huge difference to your productivity. If you've ever had to deal with a slow computer or a buggy internet connection, then you know just how even the simplest of tasks can be frustrating if you're working with faulty technology.
If you rely on your devices to earn a living, budget for upgrades every couple of years. And if it will make your work more efficient, it's also a good idea to invest in additional devices, such as a second monitor or a tablet.
7. Stay on track with a to-do list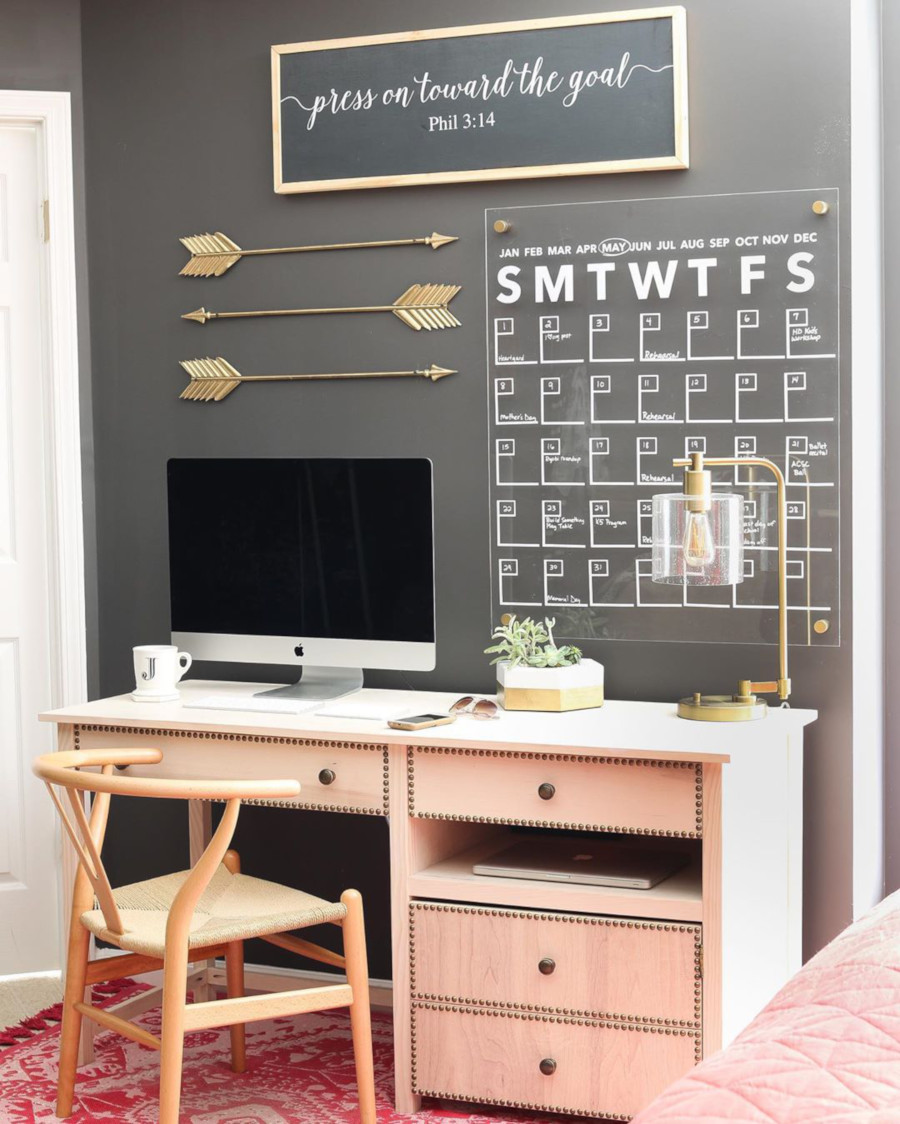 To be a successful remote worker, you need superb organizational skills. Even if you do most of your work on a computer, it's a good idea to physically write out your tasks so that you can have your to-do list in view at all times so that nothing falls through the cracks.
8. Get enough light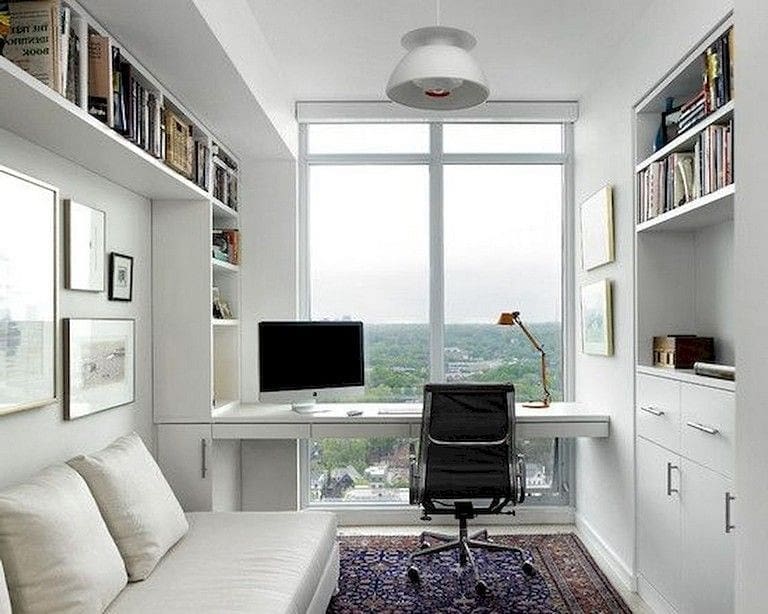 If you work in a dimly lit room, don't be surprised if you find yourself feeling lethargic in the middle of the day. Sufficient light is important for creating a productive ambiance and protecting yourself from eye strain. Opt for "cool" white lights instead of "warm" yellow lights. While the latter is great for creating a relaxed atmosphere, that's not exactly what you want in a home office. Stick to cool lights, which are said to improve alertness, helping you slay throughout the workday.
Got any more tips? Share them with us below!