Rockwell Powerplant Mall is a relatively tranquil place where you can expect to stroll in peace and quiet on a Thursday afternoon. However, this Thursday was different. Dozens of supporters of both Vice President Leni Robredo and Ferdinand "Bongbong" Marcos Jr. flocked to the mall chanting the names of their chosen candidates. They went there after socialite Cat Arambulo-Antonio invited BBM supporters to shop at the mall wearing red. But it looks like she got more than she bargained for when she posted the invite on Facebook. Here's what happened at the "battle of Rockwell."
It started with a socialite
Last April 27, Antonio uploaded on Facebook a poster for a BBM-Sara supporters meet-up. According to the poster, it would be held at Rockwell Powerplant in Makati on April 28 at 2:30 PM. It also had a reminder that those planning to go should wear red, BBM's campaign color. "Time to go shopping in red. I hope to see you there," the influencer captioned.
Hours later, she clarified that it was just a simple meet-up and that there will be no speakers, program, or celebrities.
Where have you heard Cat Arambulo-Antonio's name before?
"God why don't you motherf*ckers just stay at home"

she said to WORKERS BEING ARRESTED while watching her 52 inch TV SAFE AND SECURE at home.

fkn text INFLUENCERS STOP and SEND to 8080!!!

ang kakapal nyo hoy. wala KAMING PERA AT SEGURIDAD TULAD NYO https://t.co/zpSleFevId pic.twitter.com/mH4m3WXpJM

— #JusticeForJosephCanlas NOW!!!!! (@darnitJC) March 17, 2020
When the country was still figuring out how to respond to COVID in 2020, Antonio trended online for making insensitive comments. She uploaded a video of her shouting at the television showing news about marginalized Filipinos gathering at city borders. "God why don't you motherf*ckers just stay at home," she said.
The video earned her flak online. Netizens defended countrymen who lived on day-to-day wages and needed to work, despite the pandemic, to put food on the table.
Antonio, who is the wife of Carlo Antonio, CFO of the Centuries Property Group, issued an apology afterward.
The 8 Most Fascinating Trends on PH Twitter During Lockdown Week #1
The 8 Most Fascinating Trends on PH Twitter During Lockdown Week #1
Kel Fabie | Mar 25, 2020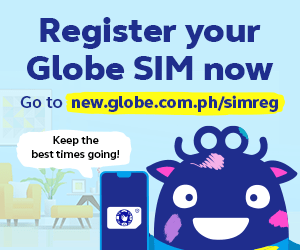 She suddenly backs out of the meet
Two hours before the Rockwell meet-up, Antonio posted a statement on Facebook. She said she decided to skip shopping after all. In the notes app screenshot she posted, Antonio clarified that she didn't have a hand in organizing the meetup. It was "initiated by a BBM supporter who asked if [she] could share the poster to promote."
"Since the feedback online seems like it has the potential to turn into something divisive, I have decided I will not be going to Powerplant today anymore," Antonio wrote. "I really don't want this to turn into something I don't believe in or what the BBM campaign stans for which is unity."
However, even though she wasn't there, the meet-up still took place.
What happened in Rockwell?
LOOK: Bongbong Marcos, Leni Robredo supporters gather in separate venues at a mall in Makati City this afternoon. #TheFilipinoVotes | @RexRemitio

Election stories: https://t.co/ZSYN2EJMxu pic.twitter.com/XcJPsuW3Ux

— CNN Philippines (@cnnphilippines) April 28, 2022
BBM-Sara supporters in red still arrived at Rockwell. However, the mall was soon flooded with VP Leni's supporters and the Kakampinks in pink shirts eventually outnumbered the Marcos supporters in red. At one point, the upscale mall was filled with chants from supporters of both candidates, even though management put advisories that doing so is not allowed inside the premises.
After seeing videos of what happened, netizens quickly dubbed the event "the Battle of Rockwell." This launched the debate of whether Rockwell was "pink" or "red."
Bongbong Marcos, Leni Robredo supporters face off, exchange chants inside a mall in Makati City this afternoon. #TheFilipinoVotes | @RexRemitio pic.twitter.com/iHtCYz7EDw

— CNN Philippines (@cnnphilippines) April 28, 2022
Rockwell ATM. pic.twitter.com/llvyvs3zRK

— PinoyAkoBlog (@PinoyAkoBlog) April 28, 2022
The invite drew Kakampinks instead
Pinks now occupying the LGF of Rockwell, reds were at Cafe Mediterranean but left to go up because they are super outnumbered, all restos now in PINK. #RockwellisPink #LeniKiko2022 pic.twitter.com/SAjsKlKPgr

— Martin  (@mart712in) April 28, 2022
Even though it wasn't a sortie, VP Leni supporters in pink quickly covered the place. They dined at restaurants and took group photos. Some who worked around the area also dropped by to show their support. In the middle of the mall, a kid played the song "Rosas" on the piano.
#KulayRosasAngBukas #RockwellisPink That's wonder kid NATE playing the song Rosas pic.twitter.com/3gnFLuF36S

— Martin  (@mart712in) April 28, 2022
How did we go from the battle of Tirad Pass to the Battle of Rockwell https://t.co/hkQIs56Hew

— dMDr (@dmdr23) April 28, 2022
Rockwell is Pink. The Cafe Mediterranean Is Pink. pic.twitter.com/epbB7OQepC

— @iamlhitzz (@LhitzLeon) April 28, 2022
Kakampinks protect "Leni Bear"
Protect Leni Bear of Rockwell! #LeniKiko2022 #LeniLiwanagSaDilim pic.twitter.com/mpwhPhEfzu

— KateGXveBS (@forgwenandblake) April 28, 2022
Aside from strolling the mall, Kakampinks also took photos with the "famous Leni Bear" a.k.a Sir Mike. He is known for holding solo campaigns around the metro carrying a huge stuffed teddy bear. Lately, he settled in the Rockwell area, engaging everyone in the conversation and campaigning for VP Leni. His favorite spot inside the mall is the exact location for the BBM-Sara supporters' meet-up, leading some Kakampinks to believe that the gathering was intended to "intimidate" Leni Bear.
I think the Rockwell situation is more like a reinforcement rather than just a petty pushback. Remember, the chosen meeting place of the LBMs is the same exact spot where Leni Bear hold his solo campaign. They stage that to intimidate him. Akala ko ba magkakasamang titindig?

— Joms (@jomszj) April 28, 2022
Thank you to all my fellow #Kakampinks who went to Rockwell today and kept Sir Mike (aka Leni Bear) safe!!!

PROTECT LENI BEAR AT ALL COSTS!!! #RockwellIsPink #LeniKikoAllTheWay pic.twitter.com/DM4a7mzqov

— Marla R. | #LeniKikoAllTheWay (@marlalacat) April 28, 2022
Rockwell's famous Leni bear is safe! pic.twitter.com/OrVVM5AGPK

— B ⁷ (@bangtanmama13_) April 28, 2022
But wait, did Cat Arambulo go to Rockwell after all?
Guess who's actually In Rockwell with her windmill bag but didn't show up IN THE MOST DIFFICULT MOMENTS just like her idol (Rockwell resident sent this to me) #RockwellisPink pic.twitter.com/o5qdD6Ep3f

— Martin  (@mart712in) April 28, 2022
Eagle-eyed Filipinos apparently spotted the social media personality inside a salon at Rockwell. A Twitter user posted a photo of a woman inside an establishment with her back to the camera. While Antonio didn't explicitly say she went to the mall after all that hullabaloo, she did post on her Instagram stories that she visited a salon with her son.
yep she posted in her IG stories lollllll that she was in that salon – Emphasis – outside the mall.

— Martin  (@mart712in) April 28, 2022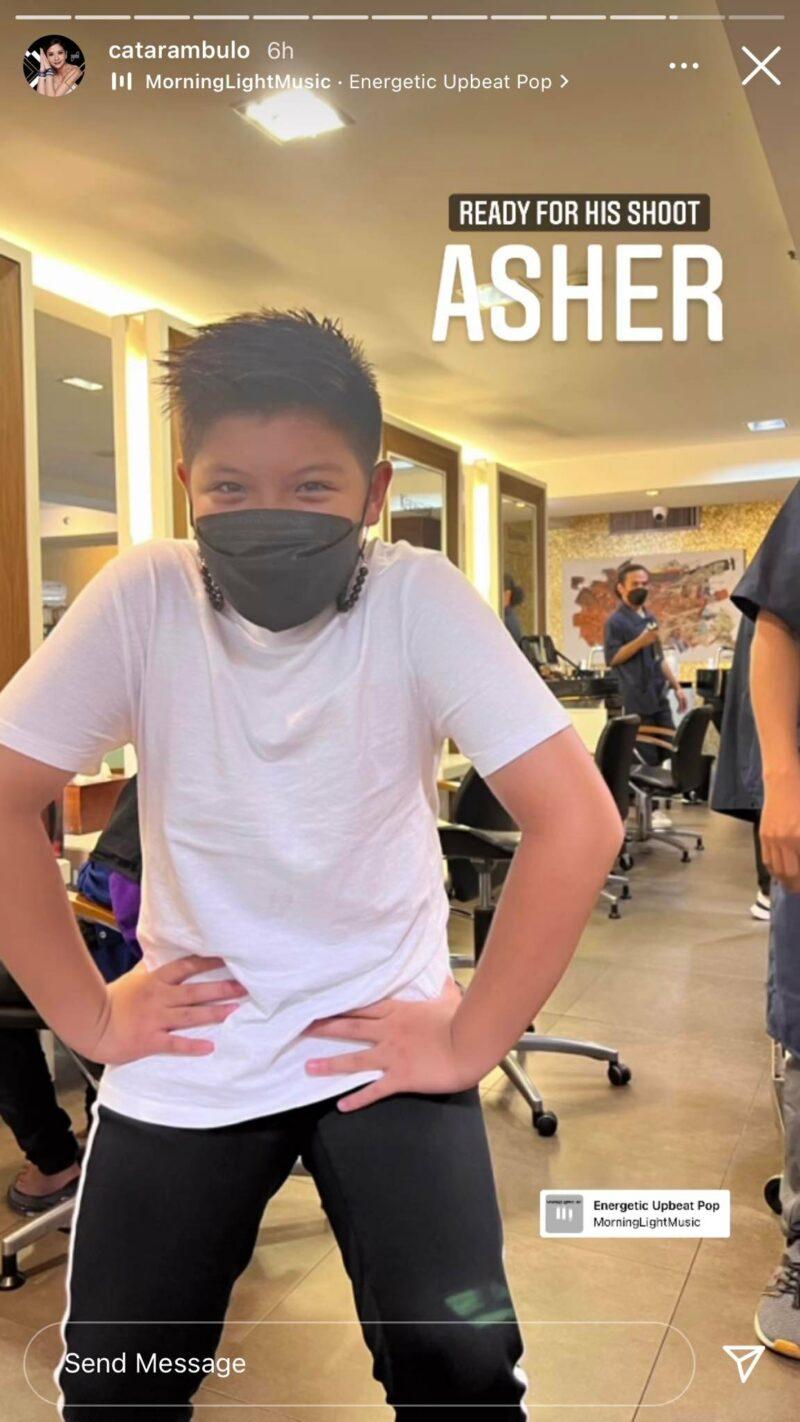 Anyway, Cat Arambulo-Antonio has a few reminders for everyone
The socialite ended her statement on Facebook by urging Filipinos to "represent your candidate in the best way possible."
"Whatever political color you are, there is no need to battle or fight, let's just continue to be good citizens and neighbors to each other," she said.
While the "battle of Rockwell" seemed a peaceful one, we all know the tension was there. Let's just hope our country keeps the peace no matter who gets elected come May 9.
Check us out on Facebook, Instagram, Twitter, TikTok, and YouTube, to be the first to know about the latest news and coolest trends!