4. Ryan Gosling:
Real Life Action Hero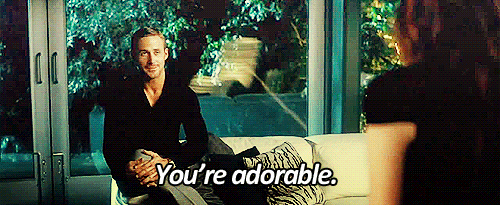 Via giphy.com
In addition to his numerous volunteer and charity work, Ryan Gosling might very well be a superhero in real life. In one instance, he saved journalist Laurie Penny by grabbing her out of the way of an oncoming taxi.
I literally, LITERALLY just got saved from a car by Ryan Gosling. Literally. That actually just happened.

— Laurie Penny (@PennyRed) April 3, 2012
I was crossing 6th avenue in a new pink wig. Not looking the right way because I am from London. Ryan Gosling grabbed me away from a taxi.

— Laurie Penny (@PennyRed) April 3, 2012
Swoon.
He also appeared out of nowhere to break up a random street fight.
There was also a story he told on Jimmy Kimmel of how he made a girl scout's day by buying all their cookies and then handing them out to strangers.
3. Chris Pratt:
Generous Guardian of the Galaxy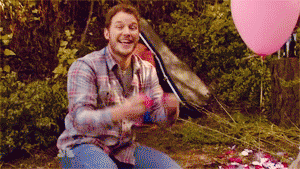 Via giphy.com
Chris Pratt is essentially the human version of a Labrador retriever. He's always happy and his co-stars can't stop saying nice things about him, especially about how playful he is on the set. In addition to donating millions to charity, he's also known to visit children's hospitals often and in costume. At a recent Superbowl, Chris Evans and Pratt wagered bet. Losing team put on a costume to visit a hospital and charity of the winner's choice. While Evans won the bet, the two still visited hospitals dressed in their iconic superhero garb. They also raised a combined $27,000 for charities in the process.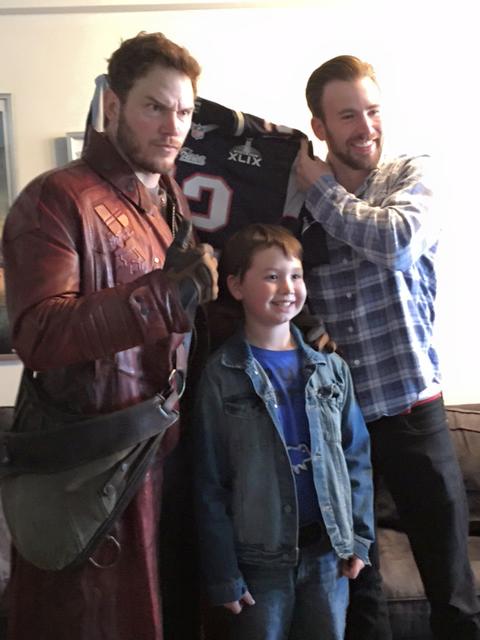 Via FB: Chris Pratt
There was also that one time where he taught his raptor-training skills to sick kids.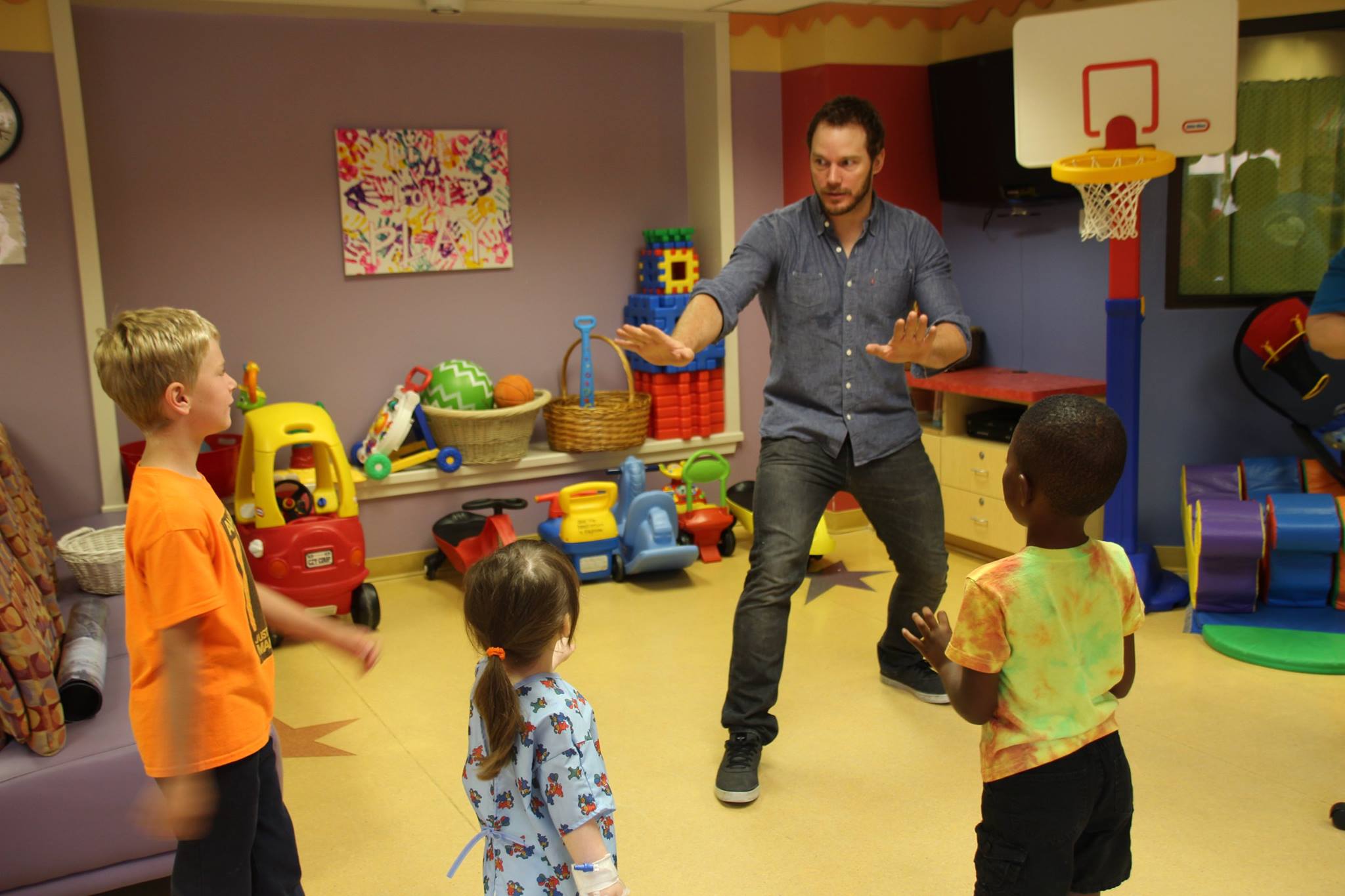 Via FB: Our Lady of the Lake Children's Hospital
If that didn't warm your heart, I don't know what will.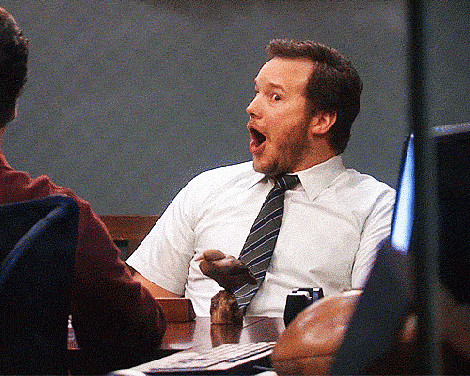 Via giphy.com
2. Dwayne Johnson:
Rock Solid Guy
Via giphy.com
Dwayne Johnson is lean, mean, muscular faith-in-humanity restoring machine. Seriously. Just check out some of posts below:
When a 2yr old asks HERCULES to play patty cake on set.. well.. he plays patty cake. #HERCULESMovie pic.twitter.com/vCHPbSi70G

— Dwayne Johnson (@TheRock) July 20, 2014
If you want waterworks, check this story out:
Is it a little dusty in here? Or are those invisible onion-cutting ninjas at it again? Brb, crying.
1. J.K. Rowling:
Best Muggle Ever.
Via telegraph.co.uk
Fun fact: J.K. Rowling is an amazing human being. Besides giving the world the awesome gift that is Harry Potter, the author hasn't stopped in being an inspirational figure and all-around good person.
She fell off Forbes' Billionaire's list because she gave a lot of her money to charity.
She read an unfinished book to a young child with neuroblastoma. Catie Coch had the aggressive childhood cancer and it spread to her liver, spine, and kidneys. Her mother would read her the Harry Potter books, and Catie was such a fan that she would even wear a Harry Potter costume often. Her parents feared that Catie wouldn't make it to the release of the fourth book, so they sent a letter to Rowling, saying how much joy the books brought to Catie, and asked when the book would be finished. Rowling responded by striking a friendship with young Katie. They communicated often and Rowling would send her items from the Harry Potter universe. When she found out about Catie's deteriorating condition, Rowling made her the first person to hear Harry's latest exploits. Rowling called her and read her excerpts from her unfinished book, which would then turn out to be The Goblet of Fire. Catie passed away soon after. Rowling then donated $100,000 to the Catie Coch Foundation.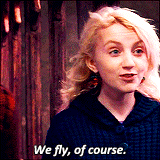 Via giphy.com
There was also one time when fan Evanna Lynch sent a letter to J.K. Rowling, thanking her for how the books gave her hope to battle anorexia. Rowling replied telling her to fight the eating disorder and never give up. She even offered her the role of Luna Lovegood if she persevered. And land it she did.
How about you? Got any favorite celebrity story to share? Sound off in the comments below!