4. Get the most out of your decor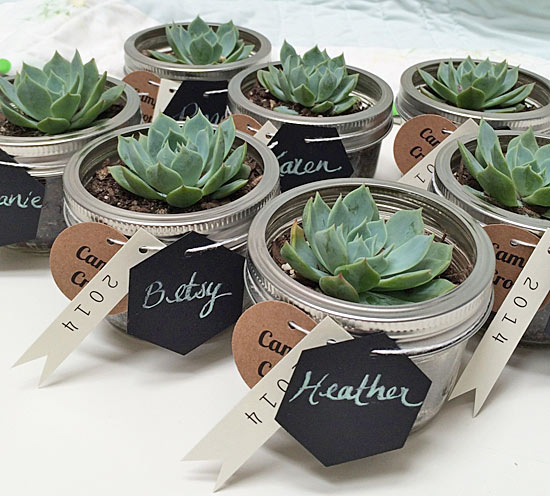 womencantalk.com
Anyone who's ever planned a wedding will tell you that it's the little things that can set you way above budget. Try to have  dual-purpose everything; bridesmaids boquets can double as centerpieces during the reception and your name cards and place settings can double as your wedding favors.
3. Get virtual
littlepixelstudio.com
Embrace technology and opt for virtual invites. Save the physical save-the-dates and wedding invitations for grandma (and your scrapbook, of course).
2. Fake your cake
patissierfumi.com
Yes, a towering wedding cake is tradition, but you can always approach your baker to create a fake wedding cake for you. Do this by having the base be actual cake for the cutting ceremony and the top tiers made of cardboard for display. You can order large and equally delicious sheet cakes to serve your guests instead, and you still get the gorgeous backdrop for your photos.
1. Be flexible
perfectweddingguide.com
We all have #weddinggoals, but being flexible with your dates and venue can save you a load of money in the end. If you're aiming for a summer wedding, opt to have it at the tail end of the peak season when venues will be much cheaper, or opt to have your reception at restaurant rather than an event location–this will not only save you money on catering but will also cut out added expenses like chair and table rental, as well as transportation costs for some of your vendors.
Money doesn't have to buy everything.  Memorable weddings are made of the creativity and passion you put into it.
Got any other tips for the soon-to-be-wed? Share away in the comments below!