Best Weekend Ever: 8 Totally Awesome Highlights from Clockenflap
Dec 14, 2015 &nbsp • &nbsp Kevin Christian L. Santos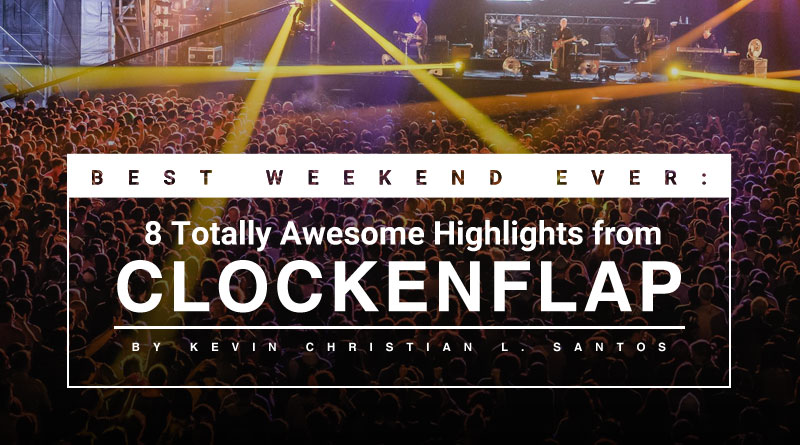 Hong Kong's best weekend has come and gone, and we're pretty sure attendees still have a hangover of awesome good vibrations. Clockenflap, Hong Kong's arts and music festival recently concluded their 8th year of bringing some of the hottest music acts and coolest art installations in the country.
With 45 musicians having performed in the three-day festival, Clockenflap is expected to only get bigger each year. Here are some of the highlights from this year's event, and why you should definitely go next year. Trust us, you don't want to deal with FOMO over the festival.

Clockenfans were great at the stages, singing along to their favorite artists' hits so well than one act (more on that later) actually got the help of the audience to finish a song.
It was a family affair, too, with kids of all ages running around having the time of their life at the event. A lot of families laid mats and held impromptu picnics while gazing/gaping at Hong Kong's beautiful skyline as groovy tunes played. There was something lined up for everyone.
Clockenflap has indeed turned into one of the most must-experience festivals in Asia.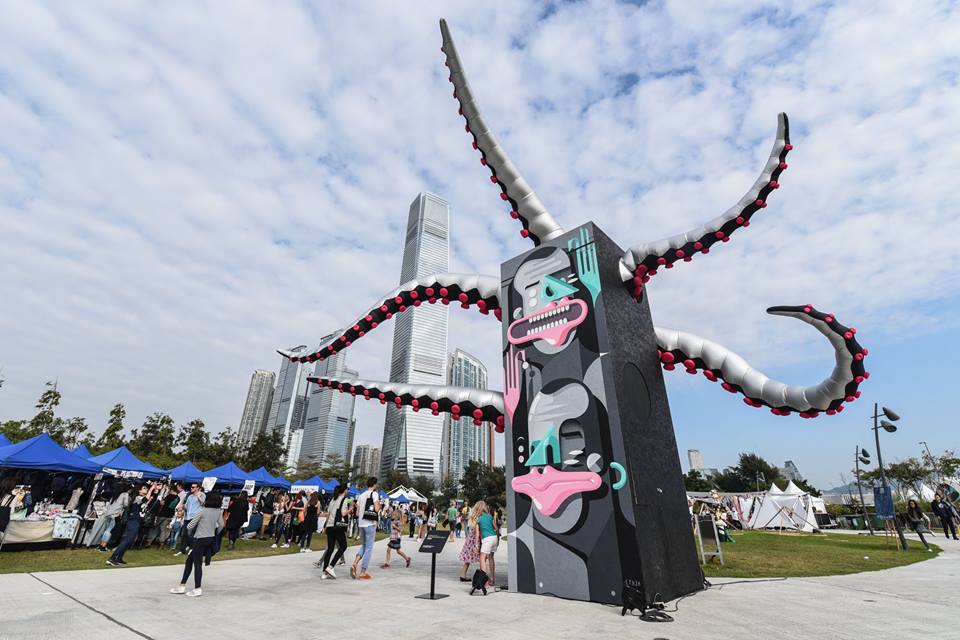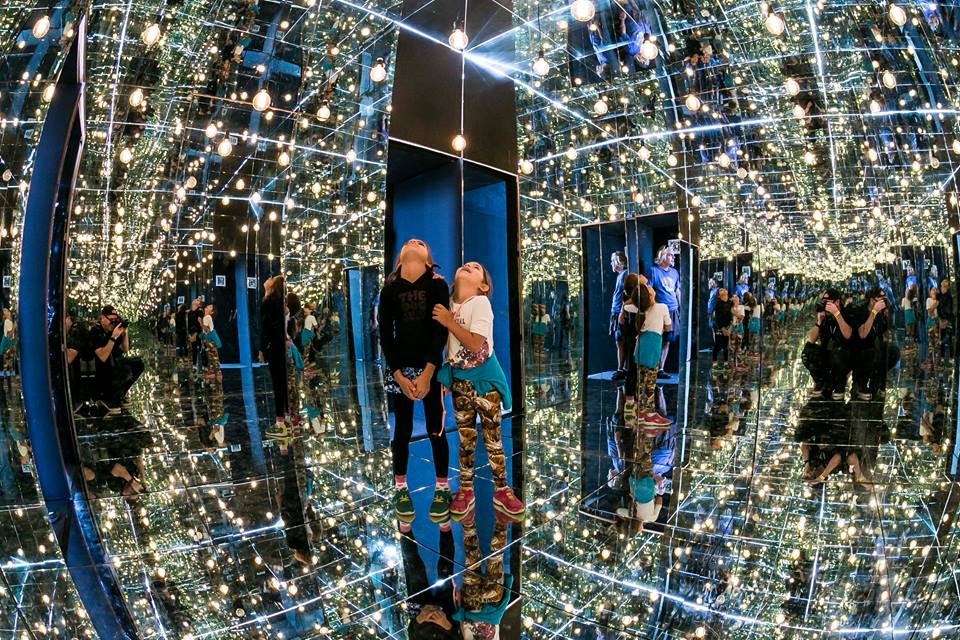 From the inspirational, awe-inspiring, funny to the downright weird, Clockenflap isn't Hong Kong's Music & Arts Festival for nothing. The festival gathered some of the country's best up-and-coming artists, making the event a sight to behold, a living, breathing treat for the eyes.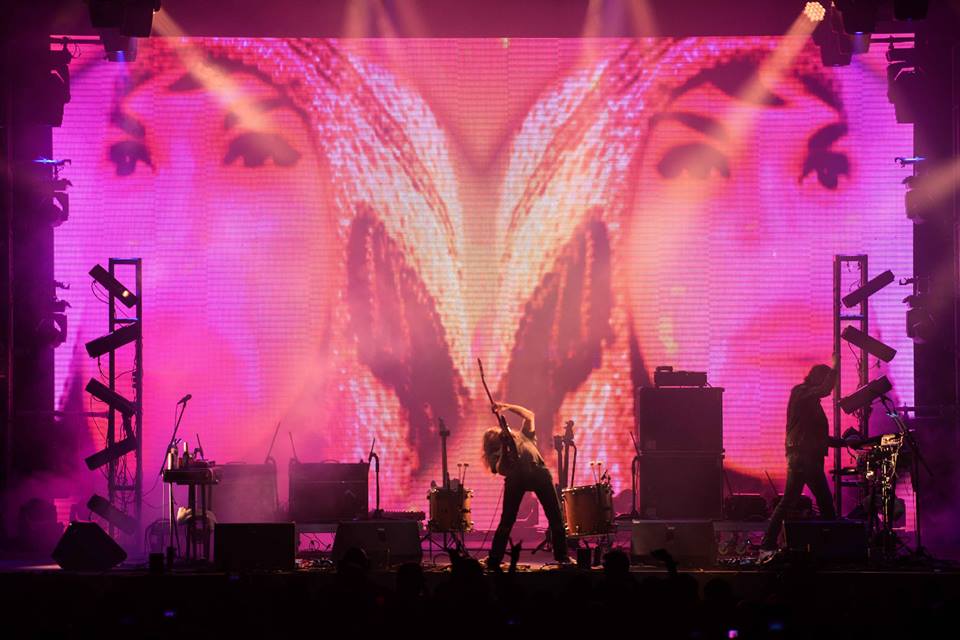 Rocktronica duo Ratatat first played in Hong Kong in 2009 with two sold-out shows, so you know they weren't messing around once they took to the stage. It was an intense hour as the band blasted their brand of psychedelic rock and electronica.
As they played harmonious, space-aged riffs, Ratatat also treated attendees with a dazzling backdrop of their hypnotic music videos. With the band playing old and new tracks such as Cream on Chrome, Mirando and Shempi, you bet your ass the audience danced their ass off to Ratatat.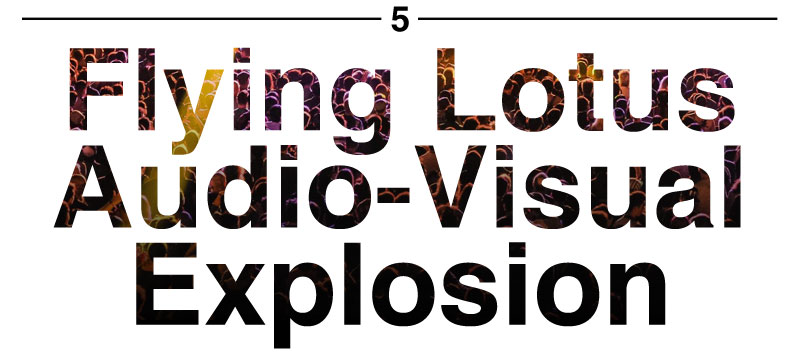 Speaking of hypnotism, Flying Lotus unleashed a spectacular audio-visual feast for the senses.
Steven Ellison aka Flying Lotus blasted a mix of instrumental hiphop, electronic and jazz beats as he was shrouded in jaw-dropping and drool-worthy visual effects extravaganza to create a mesmerizing, face-melting, and transcendental show. He even jumped out of the screen (at least it looked that way) and rapped.
We're pretty sure everyone's brains were turned inside-out once his set was over, and in a good way.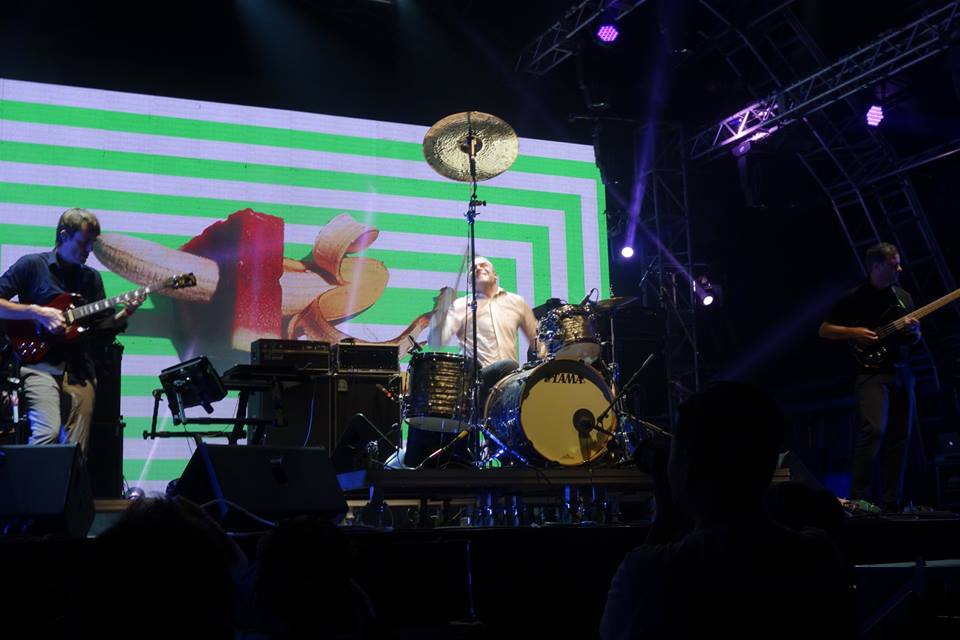 Experimental math-rock champions Battles brought their A-game and played a machinery of an eclectic mix of repetitive sounds that was harmonious, bouncy, energetic, and unforgiving. The trio played hits like Futura and The Yabba.
Their set rendered the crowd high and mostly sweaty from dancing and head-bobbing.
As soon as folk musician Damien Rice stood at the stage, you knew you were in for something magical. His performance was haunting, heartfelt and personal as he serenaded and interacted with the crowd throughout his set.
His interaction and crooning felt unabashedly sincere and kind as he sang through his heart-breaking tunes such as Delicate, The Blower's Daughter, 9 Crimes and Volcano while the crowd sang along accordingly. He closed  his set with a live-looped, multi-instrumental version of It Takes a Lot to Know a Man from his comeback record, My Favorite Faded Fantasy.
Not going to lie, a lot of people in the audience got misty-eyed.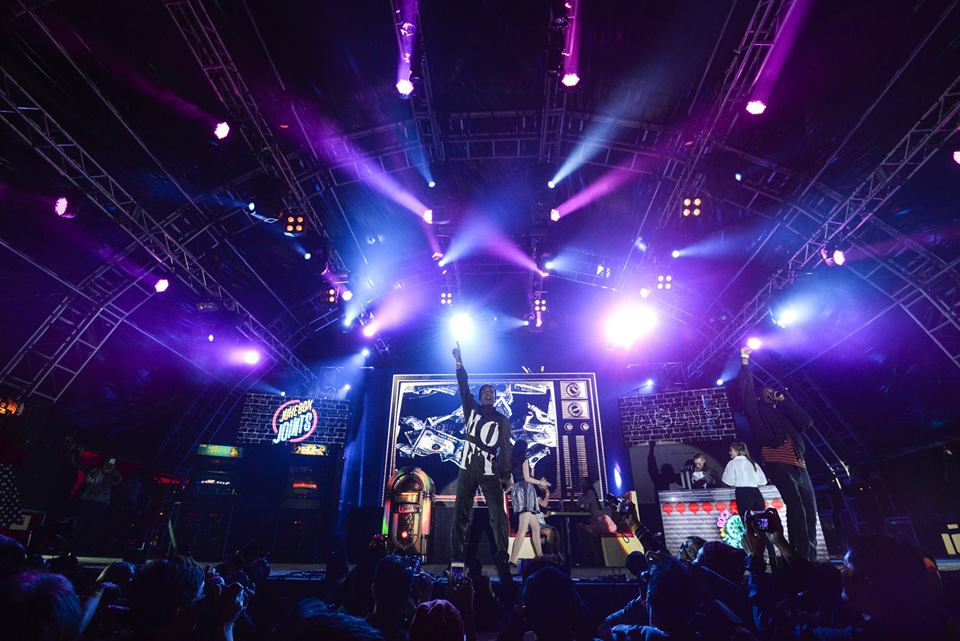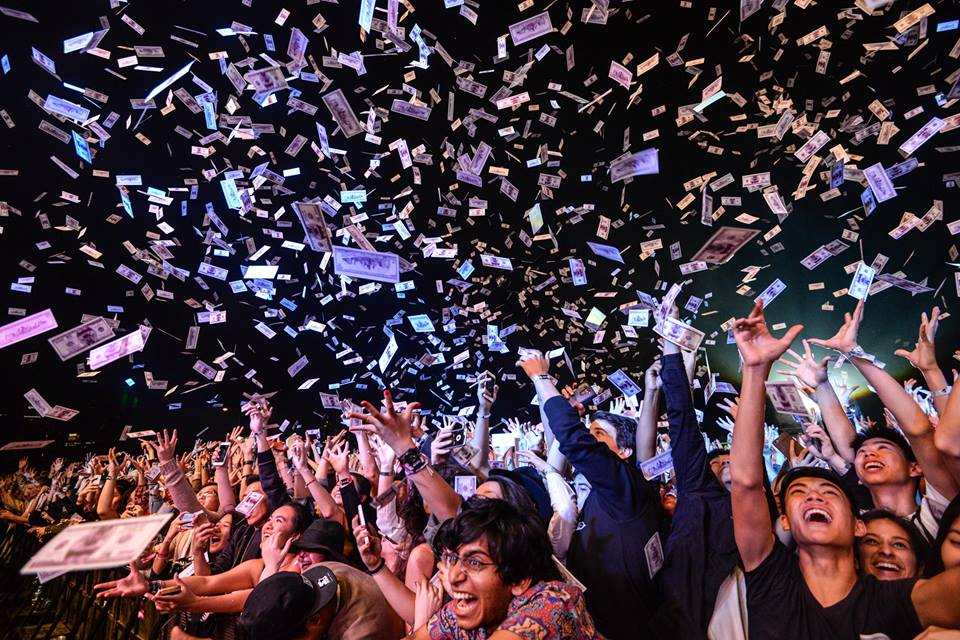 Harlem native A$AP Rocky wasn't messing around when he played in Clockenflap. He had an elaborate stage design with working retro-arcade machines, a diner booth and a bartender serving actual milkshakes.
He whipped the audience into a rowdy storm with his trademark downtempo yet gritty rap style, swimming in a psychedelic soundscape. He opened with club banger Hella Hoe$ and didn't take his foot off the gas pedal after that. He made it rain with A$AP money, and even brought some members of the A$AP mob with him to rap on some verses.
That's not all, he ordered the crowd to start a moshpit as he blasted Nirvana's Smells Like Teen Spirit on the speakers. As a plus, he also debuted a new song and tribute to the late A$AP Yams, Yamborghini High, much to the delight of everyone in attendance.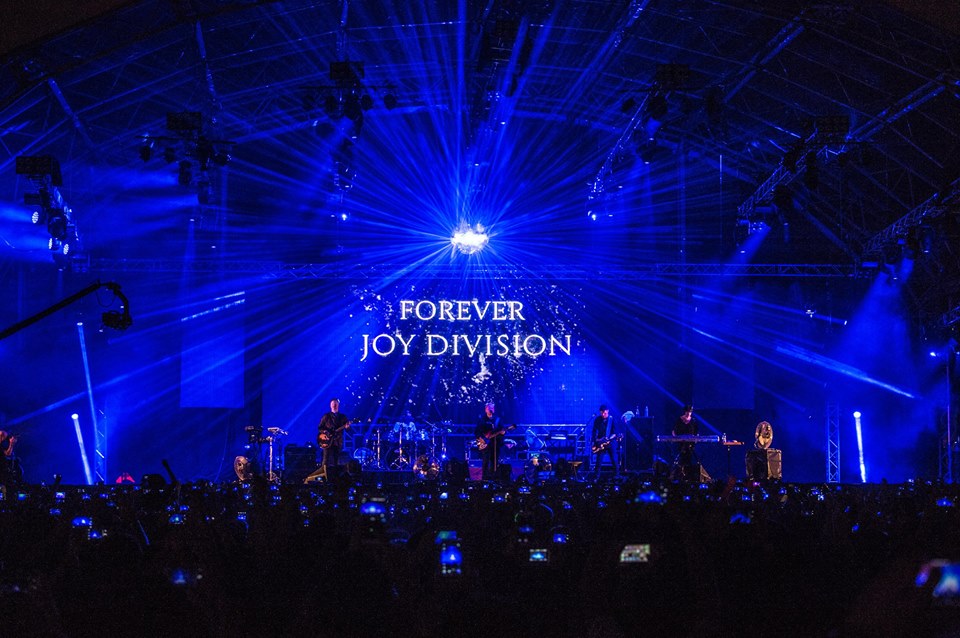 A lot of people waited a long, long time (think decades) to catch new wave and post-punk pioneers New Order perform live, and the legends did not disappoint.
One of the most influential acts in the past 35 years delivered a set that is highly electric and emotional, going through songs both old and new.
The band closed their set and the festival with the classic post-punk Joy Division track Love Will Tear Us Apart and Blue Monday, as thousands of people lost it and danced the night away. As expected, New Order took festival on a roller coaster of emotions—the highest of highs and the lowest of lows in an unforgettable performance, a fitting end to such an awesome festival.
Best weekend ever, indeed.
How about you? How was your Clockenflap experience like? Who are the artists you'd like to see live? Let us know in the comments!