The last episode of the hit K-Drama Crash Landing On You aired on February 16. The show has ended its run but fans are still watching and re-watching the series on Netflix. CLOY-related posts have steadily flooded the Facebook, Instagram, and Twitter feeds in the last few weeks. The face of Captain Ri has been a daily constant in social media, as well as the Korean beauty Son Ye-Jin who played Yoon Se-ri.
We here at 8list haven't gotten over the hype yet. And we wish to share our love for this hit K-Drama show by giving you our 8 best kilig moments from Crash Landing On You.
Be warned though! There are spoilers ahead as we review the entire run of the show. So if you haven't seen it yet or are just halfway through, we recommend you finish the show first then come back here!
"What are you doing to my fiancée?"
This was one of the first scenes that gave fans simultaneous sweet sighs during the early episodes of the show. With a gun to her head, Se-ri was in shock after being discovered by the State Security Department. But here comes the heroic Captain Ri, driving like a character from the Fast and the Furious, skipping stoplights and dashing to her side to claim that she is in fact, his fiancée!
"That one is mine."
The next kilig moment sealed the deal when Captain Ri, a newbie in South Korea, gave Se-ri a ring! The scene starts with him being nervous about giving her a present. Se-ri forces his hand open to find a ring, she tries to fit it but it is too big and fits only on her thumb. He corrects this by saying that that ring is actually his because he got couple rings for both of them. Then, he shows her the ring meant for her (which fits perfectly).
QUIZ: Which Guy From 'Crash Landing on You' Would You End Up With?
QUIZ: Which Guy From 'Crash Landing on You' Would You End Up With?
Meryl Medel | Feb 19, 2020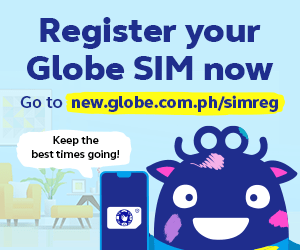 "Stop looking at me with such wistful eyes."
Captain Ri got shot! Female fans in the thousands held their breath and shed tears in fear for what would happen! But of course, like the hero he is, Ri Jeong Yeok survives and meets Se-ri by the hospital gate as she was crying, with rain dramatically falling around them. Yep, you guessed it, they kiss and all is right in the world once more.
"Let go of me. I didn't come for this."
Another snow-filled and tear-filled kilig scene is when Yoon Se-ri drives into the night to catch Ri Jeong Yeok as he was walking back. Prior to this, she rejected him and told him that she didn't need him anymore. But she comes and finds him nonetheless, and in a tight embrace, they both realize that maybe they can't live without each other after all.
"How would I live after you leave like that?"
Like a cross-country runner (fresh from the ICU), Se-ri races to the border to say her last goodbye to Ri Jeong Yeok. The captain tells her not to run, as she hasn't fully recovered yet, but we all know her too well by now, she dashes off anyway and they exchange a tearful and heartfelt goodbye… surrounded by armed guards with pistols.
"Don't be startled and look at me, nothing else."
The fabled first kiss! Caught red-handed in the cargo hold of a fishing boat, Captain Ri uses his quick wit, military training, and signature "the-moves" to land his first kiss! They get a light slap on the wrist and escape a possibly dangerous situation while being flustered the entire time.
"It's the same thing.", "It's different.", "It's the same thing."
Of course there's a couple bike-scene. No self-respecting K-drama would opt out of a potentially romantic bike stroll in the evening bike scene! Captain Ri pedals while Se-ri rides in the front basket arguing whether he is worried about her or not! Very Full House if you ask me.
"This time, it's not just a candle, but a scented one."
My personal favorite. This scene is one of the earlier scenes in the series but is also one of the most impactful. The way this scene was written, shot, and handled are all early indicators of how the show masterfully handles all the kilig moments in the episodes to come. Plus, come on, dashing to find your beloved at night, holding up a candle to light the way? Winner.
There are more kilig-worthy scenes all throughout the show. Share your favorite ones with us in the comments below!