DIY Halloween Treats that will Scar Kids for Life
Oct 29, 2015 &nbsp • &nbsp 8List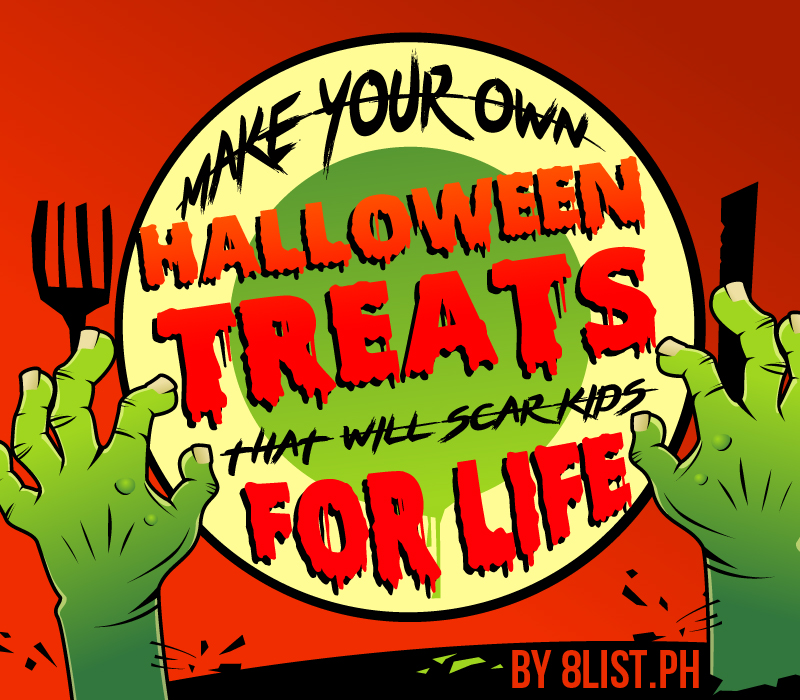 We don't know about you, but we're kind of sick of lame Halloween treats. Enough with the ghost shaped cookies and pumpkin-spiced punch. Halloween is for all things sweet, yes, but it's also a celebration of all things scary. What better way to accomplish that than with the treats you'll serve your dinner guests or some unsuspecting trick or treaters?
Serve these 8 treats and we're sure you'll have a crowd around your front door next Halloween!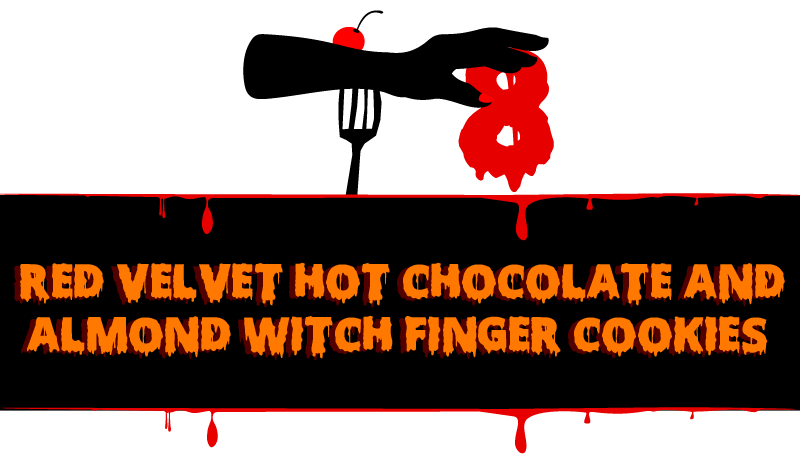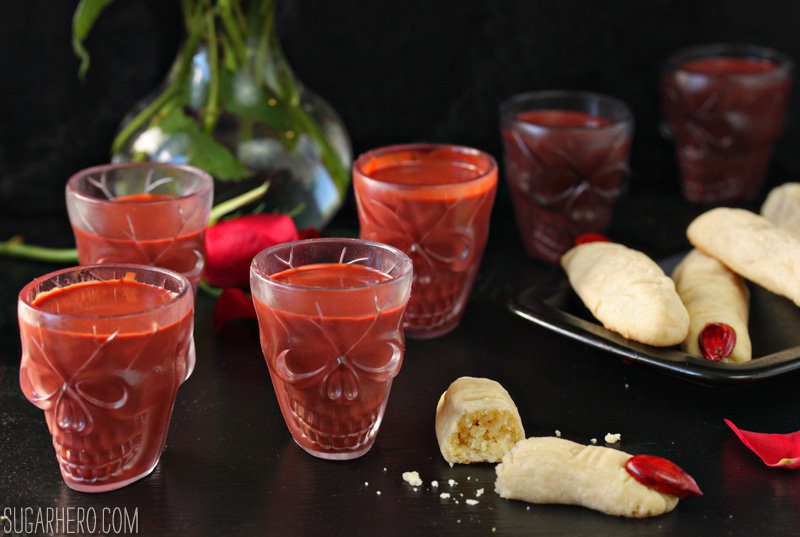 What's better than severed fingers this season? Why, blood to dip them in, of course! Check out the recipe here. Skull shot glasses are, of course, optional, but you have to admit they give this dish an extra oomph.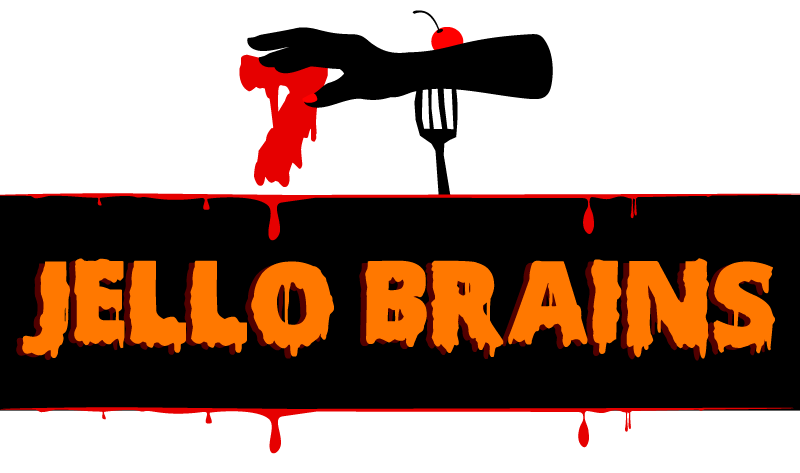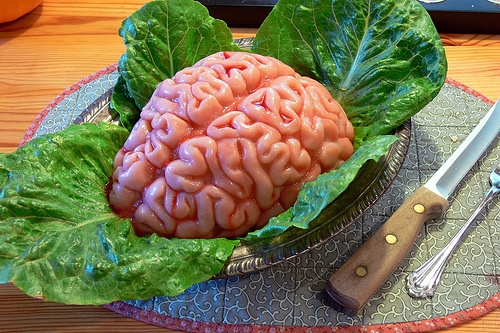 If you aren't one of those people that has a brain mold just lying around the house (what kind of person are you!?), you can create a makeshift one by crumpling up some tinfoil into lines, attaching them to the bottom of a bowl, and covering the bowl with some saran wrap. Find out how to make your very own brain gelatin here.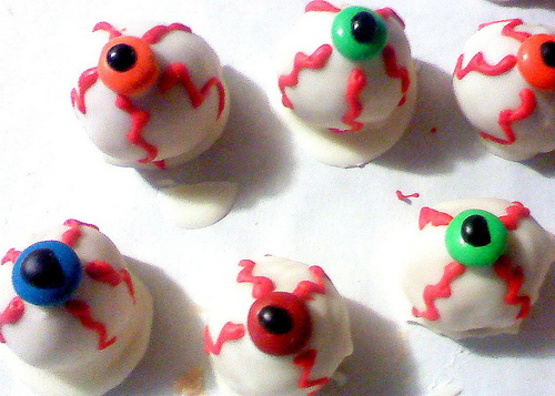 I scream, you scream, everyone will scream for some eye-scream! We suggest serving these on a silver platter, or on a couple of masks if you have them around the house. Check the recipe out here.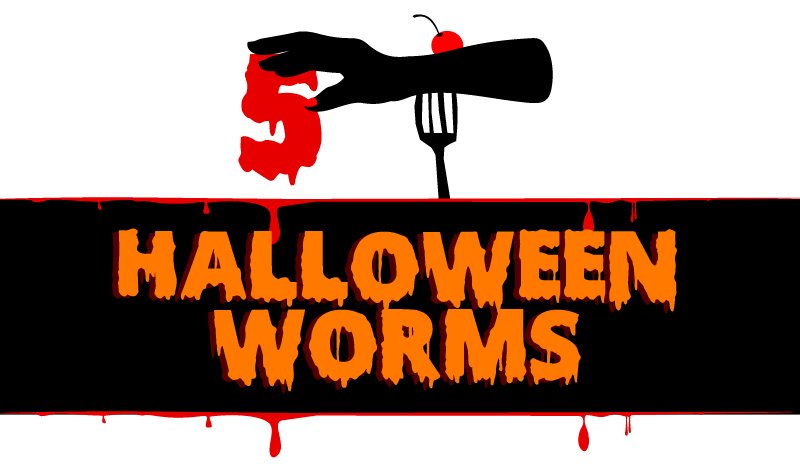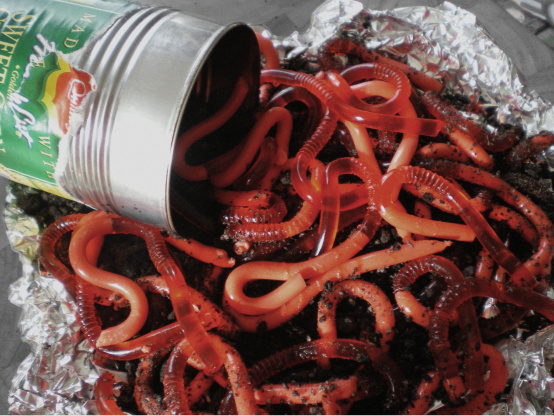 Store-bought worms just aren't as gooey as these. Don't forget to mash up some dark chocolate cookies for some fake dirt, and serve out of an old can or in a coffin-shaped dish. Get the recipe here.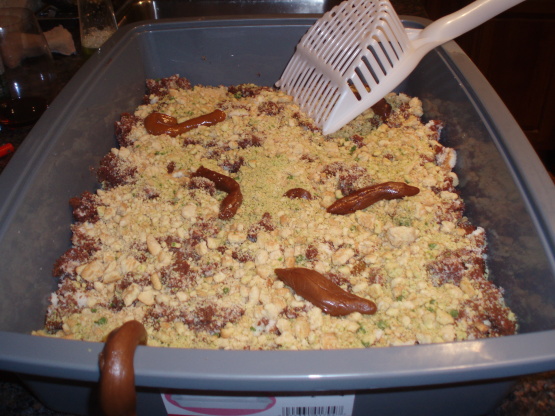 If you pull this off, the sight of it on a table will be enough to make anyone's skin crawl, let alone the cat owners. Find out how to make it here. Don't forget the pooper scooper for that extra touch!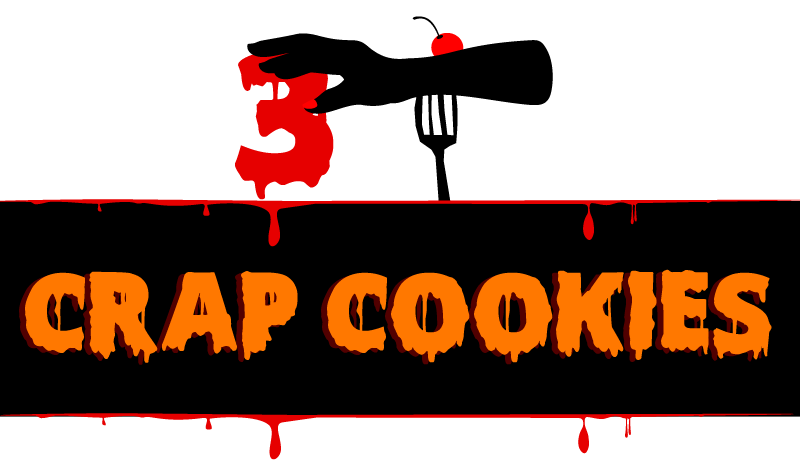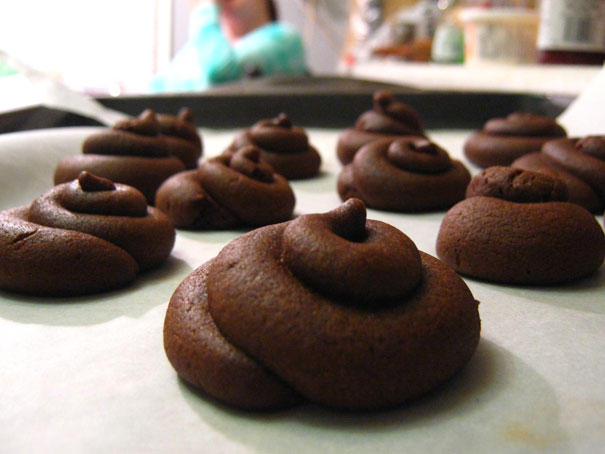 Get a simple recipe for brownie cookies (like this one for brownie crackles—just skip the part where you cover them with powdered sugar), transfer the batter to a piping bag and twirl your little towers of poop about two inches apart from each other. Bake them accordingly, and you will have made a dessert that will remind people exactly what they'll be doing after dinner.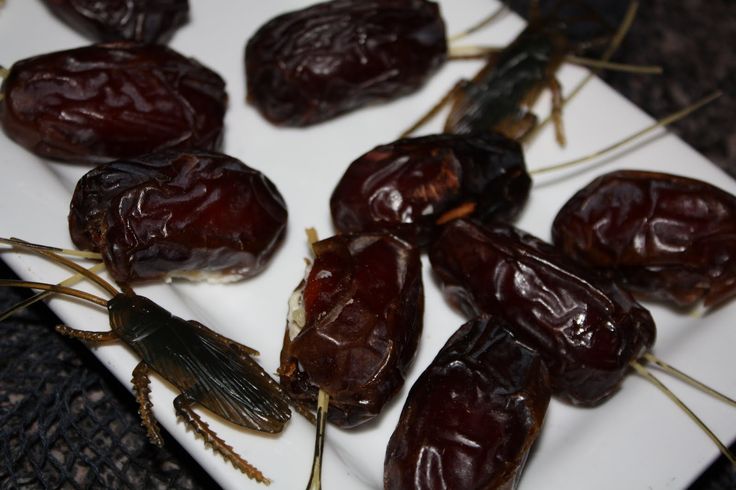 With the cream cheese providing just the right amount of squish to the crunch from the walnuts, a date is the perfect vessel to freak people out with this deceptively delicious dish. Find out how to make these gross little critters here, but good luck trying to get people to actually try them! Pro tip: use cherry stems for realistic antennae!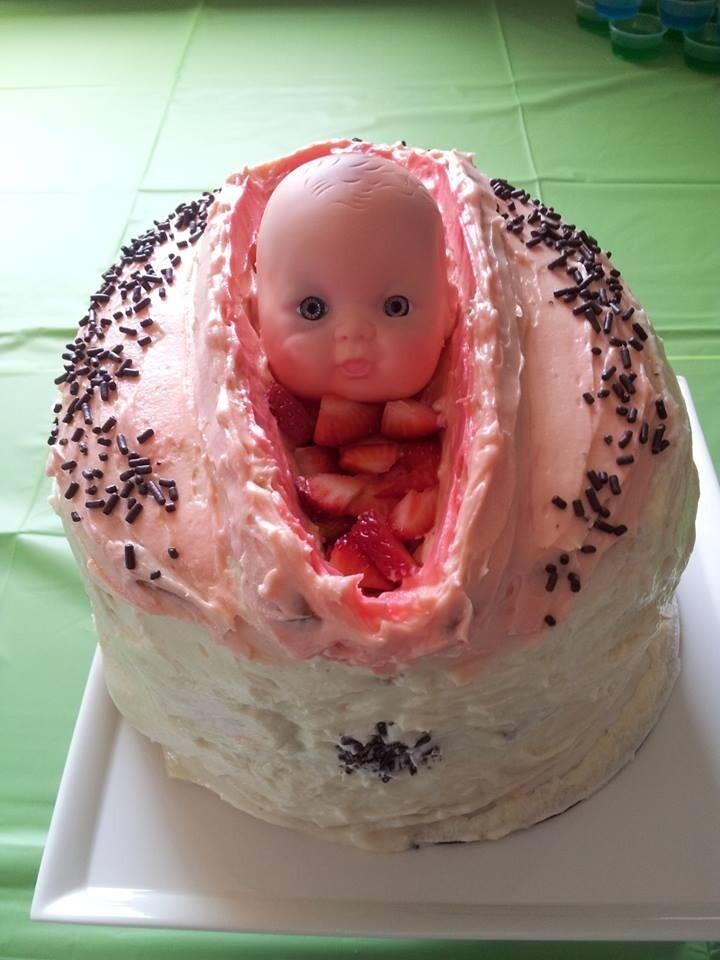 Take this recipe for strawberry cake with cream cheese frosting, toss on a dismembered baby's head along with some fresh cut strawberries, and then form the frosting into an, ahem, opening. Don't forget the chocolate sprinkles along the sides for some extra authenticity!
Got any other treat recipes that will make our skin crawl? Share it with us in the comments below!