CW's Supergirl
is Must-See
Superhero TV
By Matthew Arcilla

With just about a million shows sitting on anyone's personal TV queue at any given time, I can understand why you might not be watching Supergirl. It doesn't help that there's a certain stigma against both superhero TV shows and the youth-geared programming of the CW network. But if you're not watching Supergirl, you're missing out one of the best character dramas on TV.
The series stars Glee alumni Melissa Benoist as Kara Zor-El, who was sent to Earth to protect her infant cousin Kal-El. Her sleep pod was knocked off course and by the time she arrived, Kal had grown up to become Superman. Kara lies low until she witnesses a crisis that only she can avert with her powers. Soon, she's taken up the job of Supergirl, the Girl of Steel and hero of National City.
The series' third season resumed last week, which took its Christmas break after a sweeping event crossover with sister shows The Flash, Legends of Tomorrow and Arrow, the emergence of Reign, a prophesied world killer and teases of The Legion of Superheroes.
8. The rules aren't being broken every day.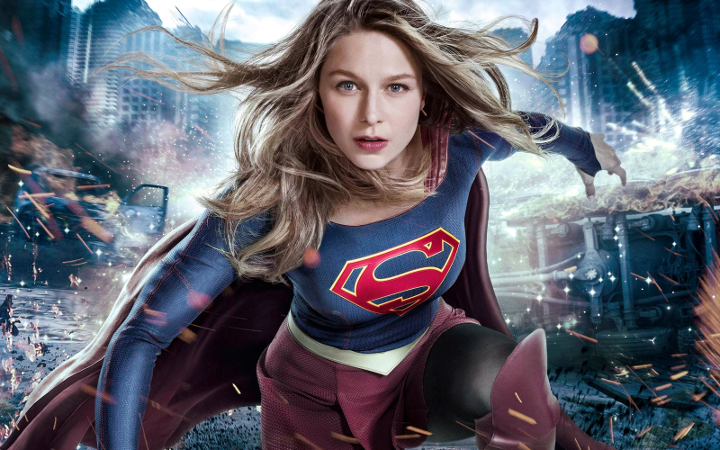 Okay, this might be a kind of weird false negative than an actual positive, but it's something for a show about an alien with so many abilities that defy basic laws of physics and biology. Like her more famous cousin, Supergirl's powers come from the yellow sun, get canceled by red suns. She can do almost anything, but she can't always do everything.
By contrast, The Arrow and The Flash are constantly revising the skillset of their titular protagonists while Legends of Tomorrow and The Flash rewrite their time travel lows on a weekly basis. Supergirl is the one super show on the CW that actively supports rather than stretches your disbelief.
7. Optimism is its prevailing mood.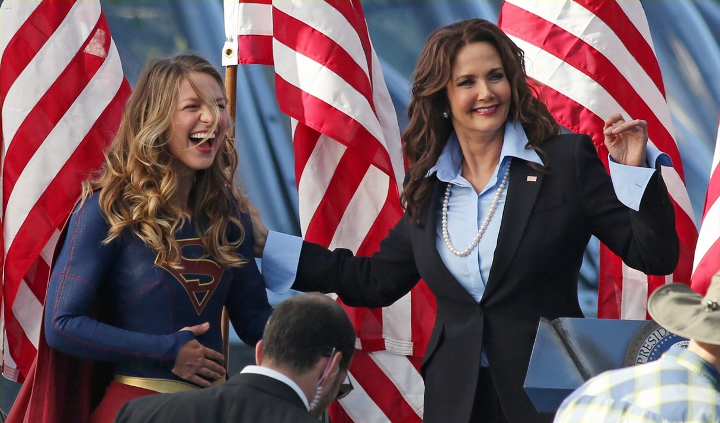 Pop culture surrounds us constantly with dark anti-heroes living with moral compromise. And with all the crazy going on in this world right now, it's nice to have a show whose central characters truly believe that people are inherently good, and optimistic about the chance that world could be better tomorrow.
That's not to say that Supergirl doesn't ask complicated questions about global security, immigration, and professional empowerment. But it does so from the perspective of empathy, compassion, and forgiveness.
6. Diversity in spades.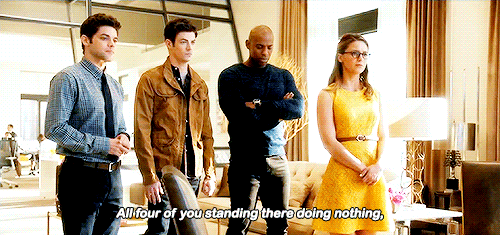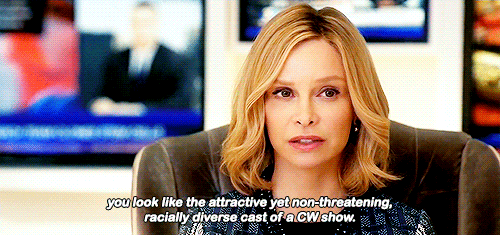 While other shows on CW's superhero slate have flirted with diversity, Supergirl is the one that embraces it and gives it a big old hug. The most obvious example of this is taking Superman's Pal Jimmy Olsen and turning him into a cool as a cucumber black fella known as James Olsen, played by Mehcad Brooks.
But we're also talking about Supergirl's adoptive sister Alex Danvers, played by Grey's Anatomy veteran Chyler Leigh. Alex realizes she's gay in the show's second season and that discovery is brought about by her attraction to Maggie Sawyer, a Latina police officer.
5. It's about good people trying to define a better future.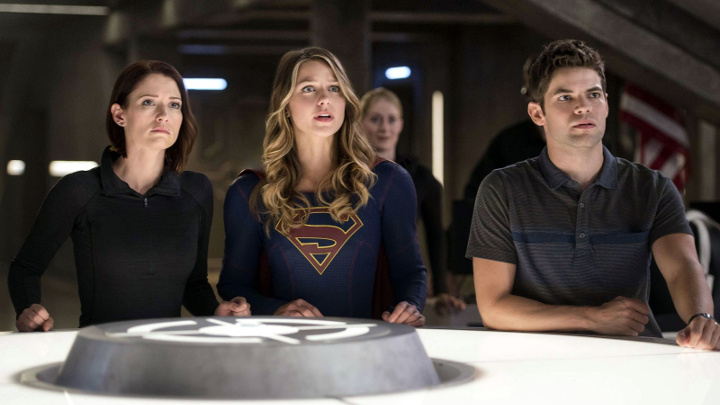 Many of the story arcs in Supergirl center around how the characters define their future. The show reminds us that we don't have to be defined by outdated traditions, unfortunate legacies or the negative patterns of our past. The simplest example of this is Mon-El (Chris Wood) a prince of Daxam who rejects the imperious hubris of his family.
But it's in "Medusa", the show's second season Thanksgiving episode that this theme shines when Lena Luthor (Katie McGrath) faces the terrible future her mother is building and Kara has to confront the legacy her own mother has left behind.