4. Dating gimmicks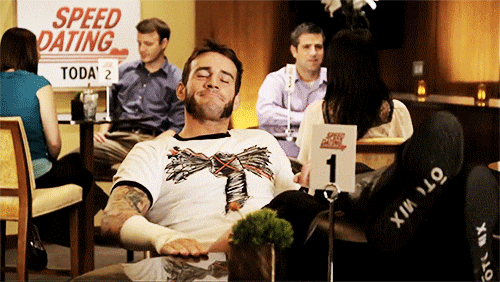 Photo via: Giphy
Speed dating was still a thing 10 years ago. Today it's all about Tinder, how guys try to cram their abs in their profile photo, and how some people mention "God fearing," "foodie," or something as inane as "if you can't handle me at my worst, you don't deserve me at my best" in their bios. It was a bit harder getting to know a person in the very short time given for speed dating, Tinder at least gives you an idea who a person is on Tinder, if they're just looking for a hookup, something serious, or if they're a potential murderer.
Photo via: The Celebrity Auction
3. Hanging out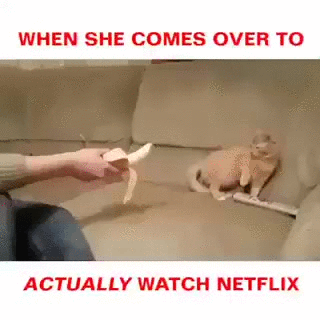 Photo via: Lolworthy
Hanging out ten years ago meant either a) going to the movies, b) going to the mall, or c) torrent and chill. Now with Netflix in the country, Pinoys can finally find a new experience in dating, that is of course if the Philippines actually improves its internet speed. In the meantime, it's still Torrent and chill or pirated DVD and tambay. And if you've matured enough, you'll get cable TV and commitment.
2. Breaking up
Photo via: Oh My Freaking Gif
The ten year difference doesn't change the occurrence of breakups or how painful it feels. You could breakup with your partner face-to-face or via text then and now. The difference maker today is social media. Your breakup isn't official unless it's Facebook-official. Social media wasn't what it was ten years ago in the sense that you can still filter whatever comes up in your feed. Though there is some satisfaction when you stalk their profiles and find out your ex is dating someone who looks like a walrus with the accomplishments to match, there are times when you can only take so much of their milestones after they've left you. Getting up and moving on was a lot easier then than now. Closure can't be topped.
The constant? Alcohol cleans all wounds.
Photo via: We Are Not Lovers
1. Which year was a lot easier for dating?
Photo via: Cartoon Network/Giphy
No matter what year it is, dating will always, always, always be hard. You put your heart on your sleeve and navigate a minefield of rejection and disappointment. When you find THAT connection with a person, hold on to it. Grab it and wait until you can finally experience virtual reality and chill.

How about you? How was your dating experience like then and now? Swipe left and let us know in the comments section!