POV: It's almost midnight and you still can't get "We Don't Talk About Bruno" out of your head. Before you know it, you're watching Encanto for the nth time. We really can't blame you, though. We've talked about the amazing Madrigals a lot of times here too!
Following its release in November last year, Encanto is still in the hearts of children and the young at heart. This is especially true for Filipino fans, who find this movie so relatable since our country has so much in common with Colombia, where Encanto is set. Encanto hits close to home, so we're not surprised that these Filipina celebrities and personalities have transformed themselves into the beloved Madrigal daughters!
Hidilyn Diaz as Luisa Madrigal
It's like Olympic medalist Hidilyn Diaz read our minds when she showed off her inner Luisa Madrigal on her Instagram Stories in January. The post instantly went viral because of her uncanny resemblance with the brawn of the Family Madrigal. 
Hidilyn also uploaded her makeup transformation vlog on her Youtube Channel. "Isa sa mga pinagka-abalahan ko habang naka-quarantine ay ang mag-ala LUISA MADRIGAL ng Encanto." she wrote in her caption. "Nag-enjoy ako sa pagmake up sa sarili ko, naachieve ko ba?"
Ayn Bernos as Isabela Madrigal

Ayn Bernos owned the Miss Universe Philippines spotlight for breaking the beauty queen mold, but now, she's owning the moment for channeling her inner señorita perfecta Isabela Madrigal! 
"Did somebody call… Señorita Perfecta, Golden Child, panganay na perfectionist na maraming issues??" Ayn wrote in her Instagram caption. This makeup transformation delighted her followers and Encanto's fans as well, earning the video a total 180k views on Instagram and 1.1 million views on Tiktok.
QUIZ: Which Member of the Family Madrigal Are You?
QUIZ: Which Member of the Family Madrigal Are You?
Cristina Morales | Jan 12, 2022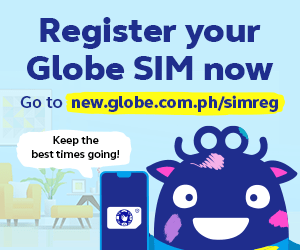 Inka Magnaye as Dolores Madrigal
Voice actor Inka Magnaye definitely heard us and showed the internet just how much she could embody Dolores Madrigal! 
She even added a Filipino touch to her Dolores cosplay with her tribal-patterned choker and headdress. "I hear everything 😌 Closet cosplay of Dolores Madrigal if she were Filipina ♥️" Inka wrote in her Instagram caption. She further came up with a witty hashtag '#Inkanto' on her post. The video garnered 73.5k views on Instagram and 86.4k views on Tiktok.
These Filipina celebrities and personalities have brought our vision to life, but we want more! Check out our dream cast for the hypothetical Filipino adaptation of this Disney's latest hit.
Chai Fonacier as Mirabel Madrigal 

Theater and film actress Chair Fonacier would make the perfect Mirabel Madrigal as she embodies the free spirit and quirky personality of the character. Also, the fact that she is the spitting image of Mirabel is enough reason to cast her!
Cherry Pie Picache as Julieta Madrigal

Imagine Cherry Pie Picache healing your broken arm with just one piaya. We would be impressed! This veteran actress and suking nanay of Filipino film and TV would be a great choice for Julieta Madrigal! 
Maria Isabel Lopez as Pepa Madrigal

Former beauty queen Maria Isabel Lopez would be, no doubt, a fantastic Pepa Madrigal for our hypothetical Pinoy version of Encanto. Her ability to portray liberated personalities on-screen is just what this character needs.
Mon Confiado as Bruno Madrigal

Mon Confiado can transform himself into virtually any character, so we're sure he can easily take on the role of Bruno Madrigal. The award-winning actor can embody the dark and twisted description of the character and he can also show his real, soft side!
8 Surprising Things About 'Encanto' That Didn't Make it to the Final Movie
8 Surprising Things About 'Encanto' That Didn't Make it to the Final Movie
Kyzia Maramara | Jan 14, 2022
Gloria Diaz as Abuela Alma Madrigal

It's already been more than 50 years since she conquered the universe, so now it's time for her to lead the Encanto village and keep the miracle burning as Abuela Alma Madrigal. We nominate Gloria Diaz for Abuela!
Do you have your own dream cast? We wanna know your thoughts!