Everything We Learned About the Future of Marvel TV at D23
Aug 27, 2019 &nbsp • &nbsp Matthew Arcilla
Let's just accept that Disney will be the supreme overlord of our eyeballs for the rest of the foreseeable future. While rainforests burn, the climate rises and society weakens in the face of unchecked corporatism, consumerism and capitalism, Disney has conquered our hearts, minds and souls with the joyous manna of the Marvel Cinematic Universe. They did it at San Diego Comic-Con and they did it again at D23 last weekend.
D23 is the big ole Disney expo that celebrates all the various entertainments and amusements that the House of Mouse gives us. That includes Pixar, Disney Animation, LucasFilm and of course, Marvel Studios, all of which featured at a big deal panel about Disney Plus, the video streaming service positioned as a rival to Netflix, Amazon and even PlayStation Vue (Haha just kidding nobody cares about Sony's streaming service).
The star center of the panel was of course, the Marvel Cinematic Universe, which reminded us that as many as 8 television series are in development for Disney Plus. That's right, 8! The magic number of this site and a perfect opportunity to review what Marvel has in store for us.
That'll be $6.99 a month.
The Falcon & Winter Soldier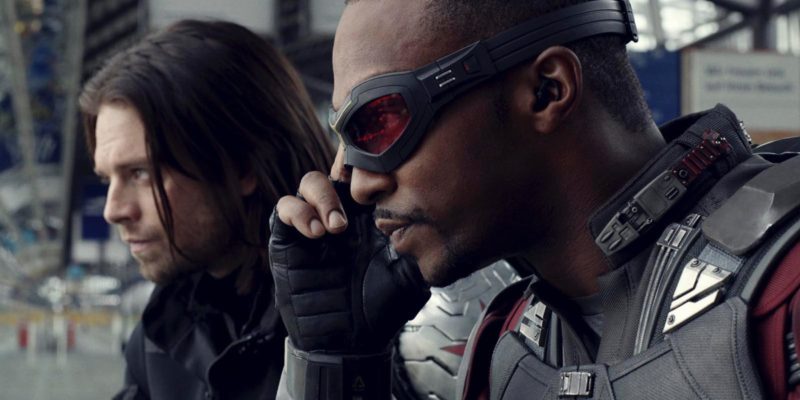 Image source: Slash Film
High-tech skyfighter Sam Wilson and reformed HYDRA weapon James Buchanan Barnes have always had a buddy cop relationship that's been threaded throughout the MCU and that's the vibe Marvel and Disney are going for with this series. It will also see the return of Daniel Bruhl as Helmut Zemo and Emily Van Camp as Sharon Carter as recurring characters.
Wyatt Russell (Overlord) will be the series' most notable addition to the MCU canon, as he's playing John Walker, aka U.S.Agent, a Cap-inspired character who had a briefly villainous start as the unflinchingly nationalistic Super-Patriot. The Falcon & Winter Soldier is currently scheduled to launch August 2020 exclusively on Disney Plus.
WandaVision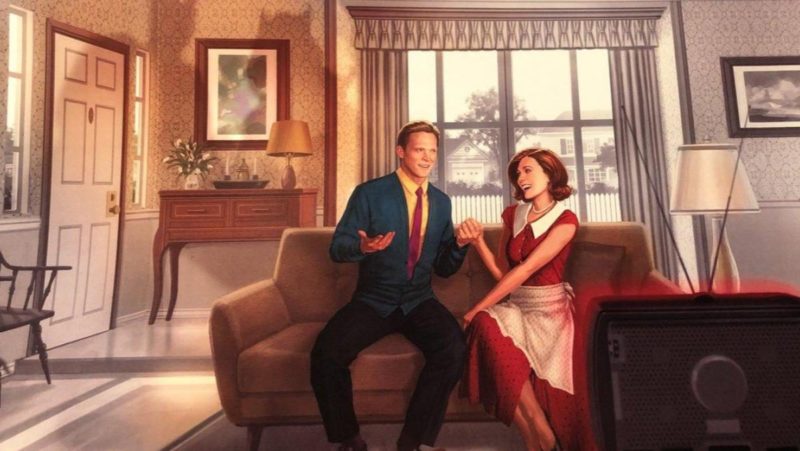 Image source: Marvel Entertainment
Arguably the weirdest show on the Disney Plus slate, WandaVision is a far-out lore-breaking experiment that will follow the further adventures of Scarlet Witch and Vision. It's aesthetically influenced by The Dick Van Dyke Show, the classic wholesome sitcom from the 60s but will tap into story arcs like House of M and various Vision comics, so expect a unique tone like no other.
The series is expected to premiere in Spring of 2021 and bring Vision back into the universe despite his ignoble demise at the hands of Thanos in Infinity War. Kat Dennings returns as Darcy from Thor and Thor: The Dark World while Randall Park puts in as the perpetually unsure FBI agent Jimmy Woo from Ant-Man and the Wasp. Both serve as series regulars. Monica Rambeau – last seen as a child in Captain Marvel – will also appear.
Loki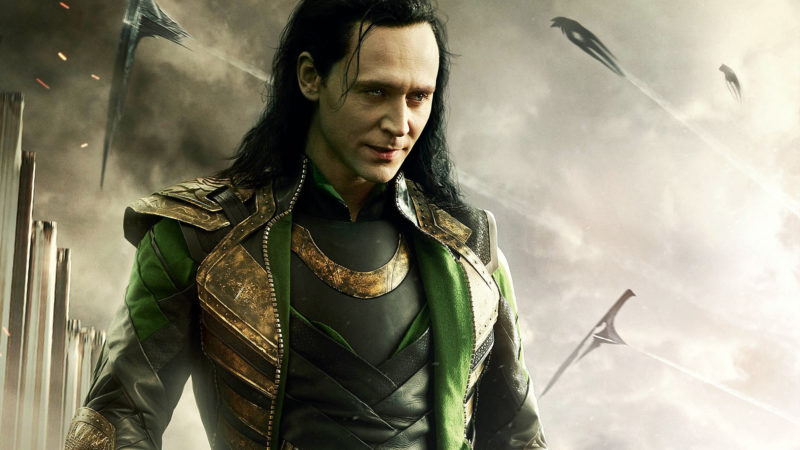 Image source: SyFy
Loki's untimely death at the hands of Thanos, followed by the remark, "no resurrections this time," was interpreted as a signal that the trickster god-prince's was over for now. But given that Tom Hiddleston is a favorite among the fans on and off the set, it's no surprise we're getting him in a series, especially after a younger Loki escaped 2012 with the Tesseract in Avengers: Endgame.
Hiddleston did not appear at D23, but he did appear via video to tell fans that the series wouldn't just answer the questions of where Loki went, but also, "Could Loki make a friend? Will the sun shine on him again?" Series director Kate Herron (Netflix's Sex Education) said the series will run for about six episodes for about an hour each episode. Loki debuts on Disney Plus sometime in Spring 2021.
What If…?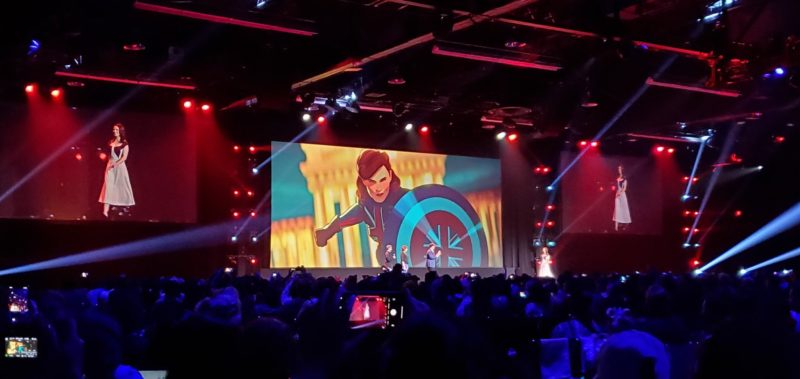 Image source: Reddit
Inspired by the landmark comic series of the same name, What If…? is an animated affair that will look at what could have happened in the Marvel Cinematic Universe if events turned out differently from how they did. Among the premises suggested at D23 included Peggy Carter taking the super soldier serum, an African-American Star Lord and Steve Rogers entering WWII in a colossal robot suit in the style of the family Stark.
The series will run for 23 episodes, and focusing each episode on a single Marvel film is the big revelation. Marvel's What If…? is also going to use as many of the original actresses and actors as possible to voice their respective characters for the series. For now, all episodes will be standalone but they could spin off into their own 'alternate reality' series. Hayley Atwell confirmed that fan love for Agent Carter helped make this series possible.
Hawkeye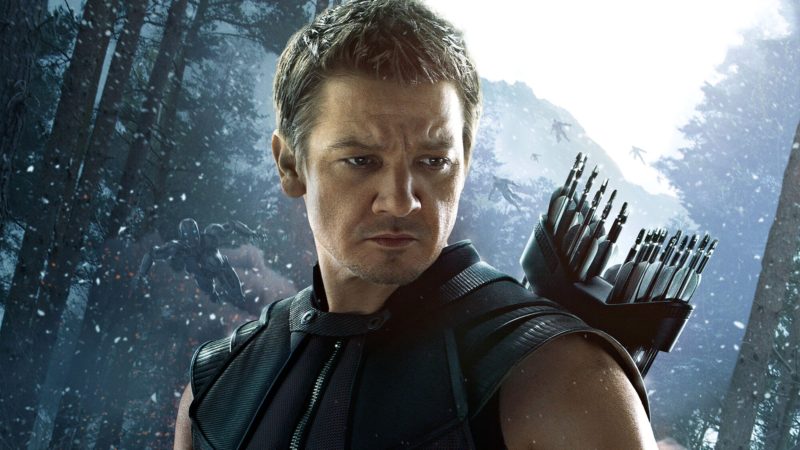 Image source: Fandom
The existence of the Hawkeye TV series was acknowledged in the various Marvel promotional materials featured at D23, but no dedicated panel segment was given to the show. While it's a given that Jeremy Renner will return, he did reveal earlier this year that the series will include Kate Bishop. Bishop is a fan favorite from the comics, a snarky Young Avenger who inherits the Hawkeye mantle. The series is set for Fall 2021.
Ms. Marvel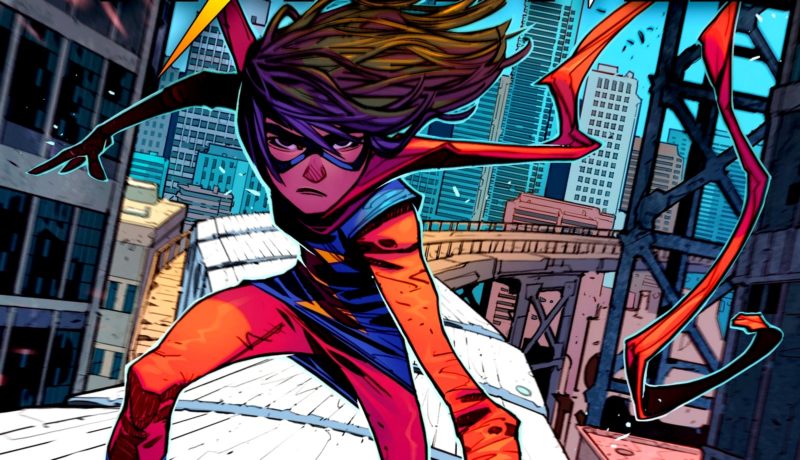 Image source: Marvel Entertainment
Arguably the Big Deal announcement for Marvel TV at D23, Ms. Marvel will adapt the Pakistani-American superheroine for the growing MCU. In the comics, Kamala Khan is an all-American teenager who loves video games and idolizes superheroes. When a freak incident awakens her latent superpowers, she adopts the mantle of Ms. Marvel in loving tribute of her favorite superheroine.
Ms. Marvel has always been a hit with the young and the young at heart and as such Marvel Studios has frequently expressed interest in the character. With this announcement, they stressed that Kamala's series will introduce her to Disney Plus viewers in 2022 while also preparing for her eventual graduation to big screen adventures.
Moon Knight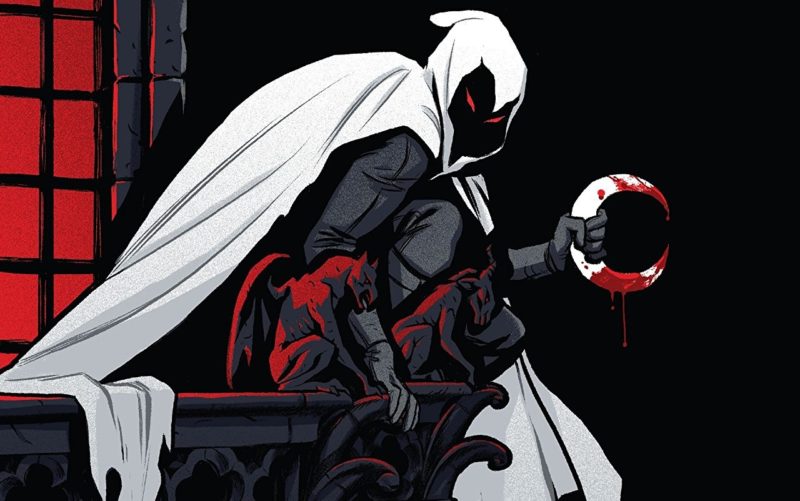 Image source: Marvel Entertainment
One of the more unusual heroes in Marvel's B-list pantheon, Moon Knight is a supernatural-themed crime fighter who has bounced around between the books of Spider-Man, the Hulk and the Avengers over the years. His TV series will be coming to Disney Plus in 2022. Details are scarce, but the announcement was enough to send fans at D23 into a frenzy.
Moon Knight was created in 1975 by Doug Moench, who also co-created Deathlok and is known for his questionable mental state and relationship with Khonshu, the Egyptian moon deity. He'll make for an excellent replacement for the characters from Netflix's Defenders for as long as the likes of Daredevil and The Punisher are temporarily off the table.
She-Hulk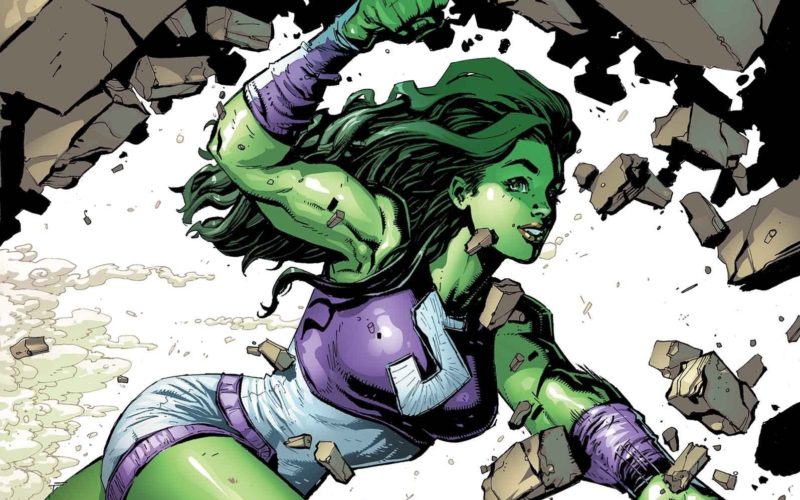 Image source: Marvel Entertainment
More than just a distaff version of the Hulk, the Sensational She-Hulk is a fan favorite. High-powered lawyer Jennifer Walters gains Hulk-like power after receiving an emergency blood transfusion from her cousin Bruce Banner. Historically, Jennifer has more control over her condition and retains her personality and intelligence. The comics tend to contrast her professional lawyer alter ego with the fun-loving persona of her gamma self.
Set for 2022, this series could go anywhere. It could serve as a very serious launchpad to allow Mark Ruffalo the opportunity to bow out after seven years and five movies as Bruce Banner or an opportunity to provide a female comic foil that could replace the Hulk or complement him in future films.
Which are you most excited about? Tell us below!