Everything You Need To Know About Fallout 76
Nov 14, 2018 &nbsp • &nbsp Matthew Arcilla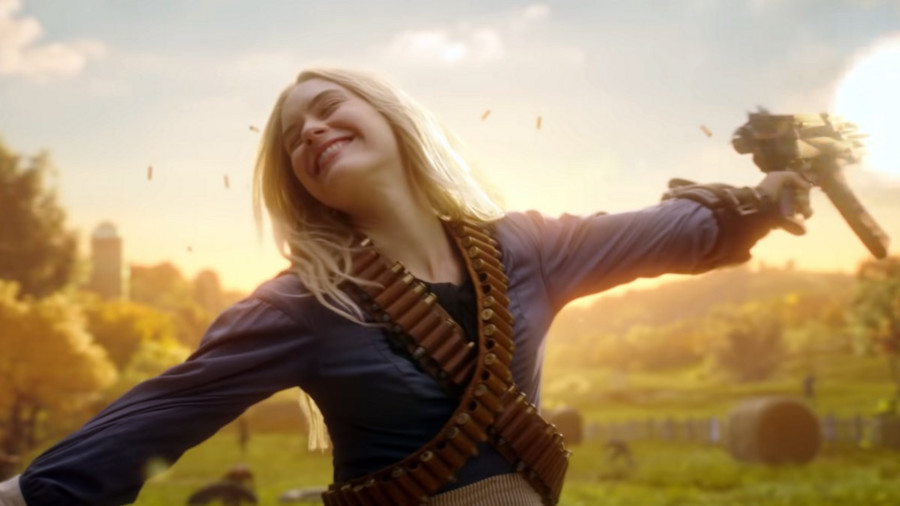 One of the many anticipated games in this year's video game peak season, Fallout 76 will be the latest game from Bethesda Game Studios, coming just months after it was formally announced at E3. A lot of information has been packed into the few months that's passed since then, but that's customary for a the publisher behind games like Wolfenstein and The Elder Scrolls.
Of course, while you might have a passing familiarity with Fallout, due to its relative fame from being one of the most iconic brands in video gaming, you're probably scratching your head over this Fallout 76 thing. It's a sequel to a single-player game? It's online only? Why 76? Where are the other 72 Fallout games? Sit down, relax, I'm here to tell you everything you need to know.
1. What Is Fallout 76?
Fallout 76 is an upcoming action role-playing videogame set in a post-apocalyptic setting. It will be the first in the franchise's twenty one year history to be an online-only multiplayer experience, as Fallout adventures are usually single-player adventures that generally cast you as a naive wanderer growing into their role as a hero of the wastelands.
2. When And Where Does Fallout 76 Take Place?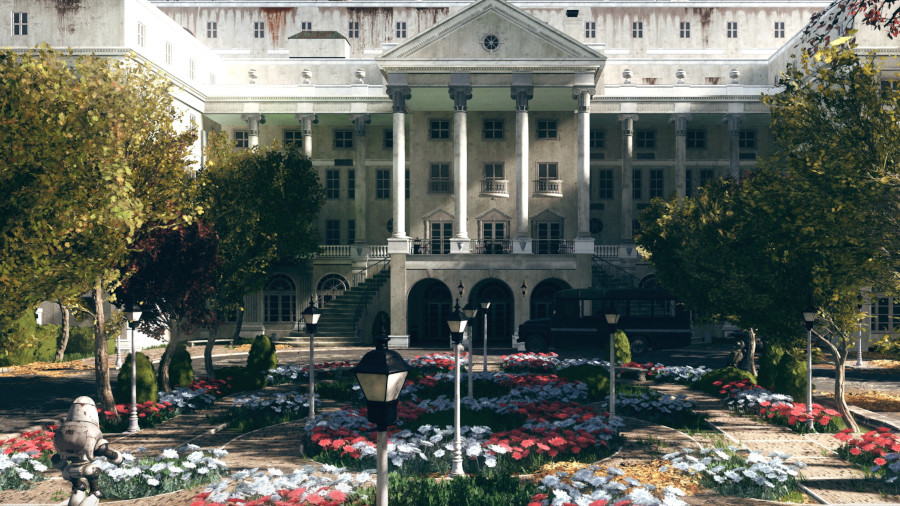 The Fallout universe is an alternate future in which conflict over resources led to a global conflict that began and ended in two hours with nuclear weapons exchanged on a catastrophic scale. Previous games have taken place in California, Washington D.C., Nevada and Boston but Fallout 76 will take place in West Virginia. The mostly rural state's unique lore and architecture will be represented as well as irradiated and mutated versions of its flora and fauna.
3. What's With All The Weird Americana?
Fallout exists in an alternate timeline where the power of the atom was perfected and the microprocessor was never invented. This divergence in history caused the U.S. to culturally stagnate. American exceptionalism and anti-Communist paranoia persists without irony. This translates into a retro-futuristic world where nuclear powered high technology exists but 1950s artistic and cultural values remain.
4. How Will Online Multiplayer Work?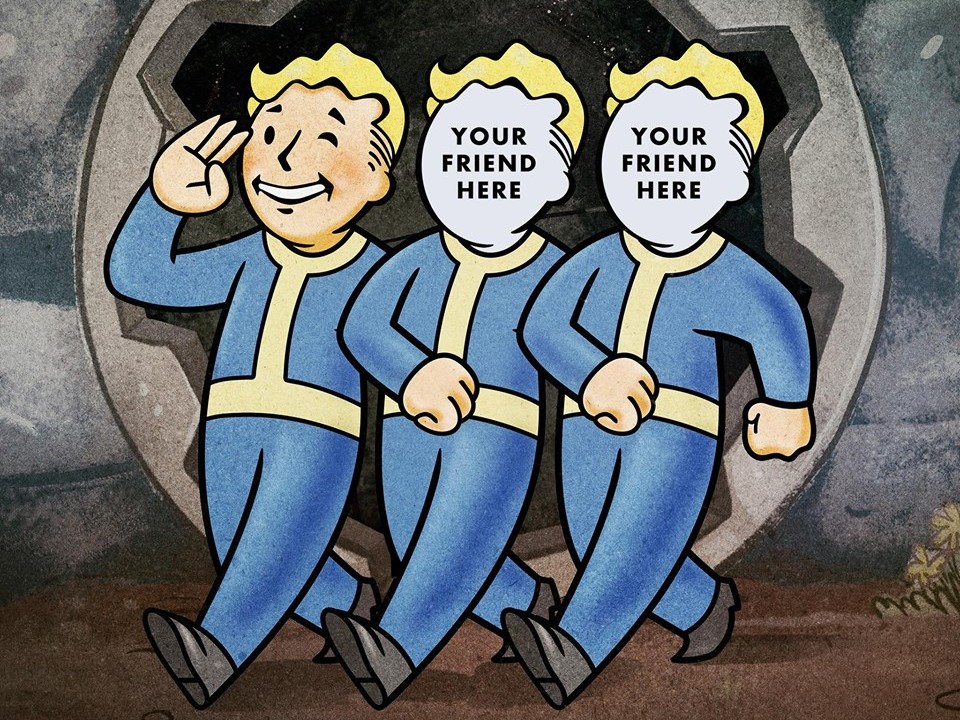 Like other shared world videogames (i.e. Destiny 2) players will be playing together, but to ensure that each player's experience of post-nuke West Virginia maintains that lonely, desolate Fallout vibe, there will only be 24 players together at any given instance on a server. You can survive alone, explore together, or kill one another. What is assured is that when it launches, everyone you meet in the world of Fallout 76 is a real human player.
5. How Does Progression Work?
With each level you gain in Fallout 76, you unlock "perk cards" that grant you gameplay bonuses like taking less radiation from drinking dirty water, using alcoholic beverages to heal others or being able to consume dog food to regain health. You gain levels, gain stats and gain perks as you grow. And when unfriendly ghouls or unfriendly friends kill you, you won't lose this progression.  Bethesda is calling Fallout 76 a soft-core survival game.
6. What's This About Crafting?
If you're one of those people who enjoyed crafting farms, defenses, shops and shelters in Fallout 4 then you'll get to do all those things in Fallout 76 too. Scavenge the wasteland for materials and build the home and base of your dreams using the Construction and Assembly Mobile Platform (C.A.M.P.) and locate exotic recipes and blueprints to build the most powerful weapons and armor.
7. What's This About Nuclear Weapons?
Fallout 76 will be the first installment in the franchise to let you rain nuclear fire upon the world. After you and your friends acquire a complete set of launch codes and infiltrate a missile command center, you can fire a nuke at any point on the map. The resulting nuclear catastrophe will leave an irradiated crater filled with rare and exotic loot, while also attracting powerful enemies.
8. When Does Fallout 76 Launch?
Fallout 76 will launch on November 14, 2018 on Windows PC, Xbox One and PlayStation 4. PC players need to be aware that Fallout 76 will not be available on Steam, as has been customary for most major PC games. It will instead be available on Bethesda.Net Launcher, the proprietary software client used to manage current and future games from Bethesda Softworks.
What are your expectations for this game? Tell us below!