AURA RUZ AESTHETIC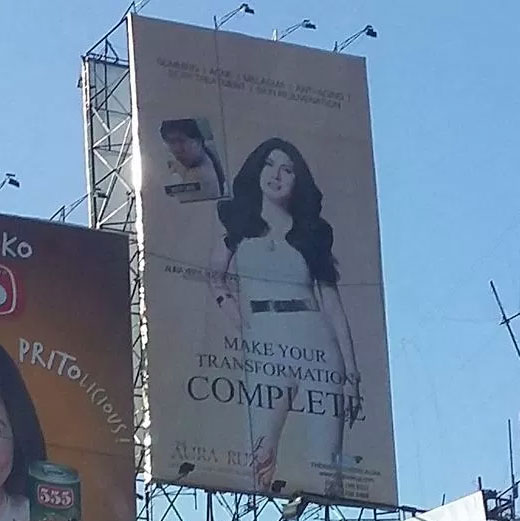 This billboard is a big "screw you" to all those songs and campaigns telling you to love yourself. Why go for simple self-improvement when you can literally transform yourself from that to THAT?
DIVAS LIVE IN MANILA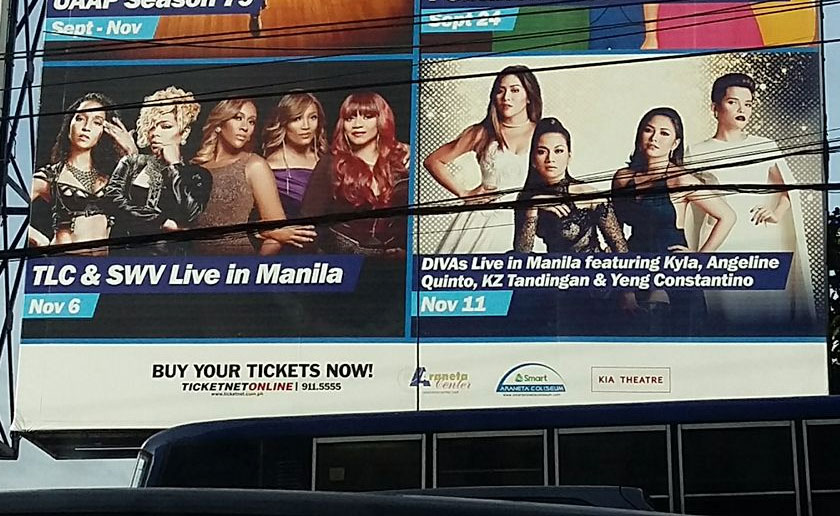 Kyla, Angeline Quinto, KZ Tandingan, and Yeng Constantino are all divas, yes. But we're pretty sure they've been based in the country all this time, and so we wonder what warranted the "Live in Manila" bit. Hiyang-hiya naman sa mga dumayo pang TLC and SWV.
ST. PETER'S CHAPEL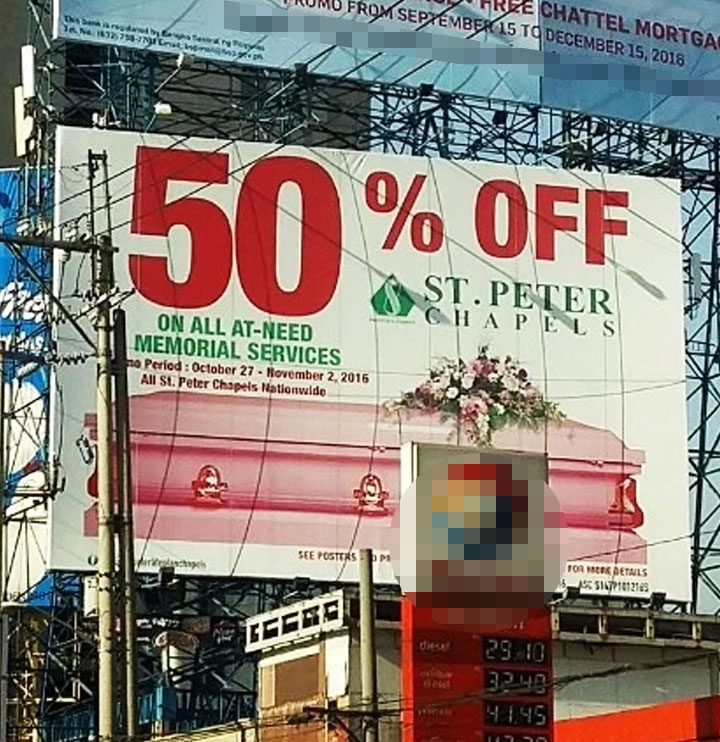 "50% off on all at-need memorial services," the ad promises, with a pink coffin to boot. And it's available for only a limited period of time! Are we supposed to hurry now? Keep it classy, guys.
CONTOURS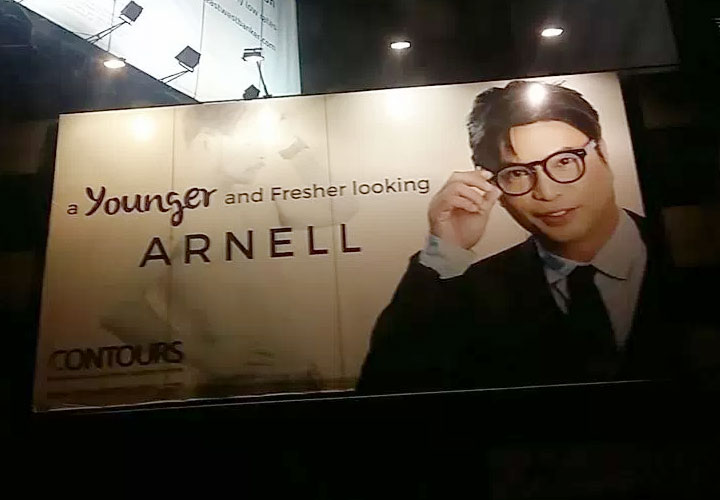 It was quite a challenge figuring out exactly what this billboard was trying to sell. Eyeglasses? Hair product? Or–gasp!–Arnell Ignacio himself? We can't help but think that, what with that half-naked photo in the background (You'd have to squint to see it), not to mention that caption.
Seen any other billboards that caught your attention for the wrong reasons? Tell us about them below!