The Most Relatable Edits of Facebook's New Care Emoji
May 5, 2020 &nbsp • &nbsp Meryl Medel
To show their support for everyone as the world struggles through the coronavirus pandemic, Facebook released a new reaction for their users — the Care emoji. It's absolutely adorable, and it's so snuggly and cozy we just want to give someone a hug every time we see it. We're not sure why we're only getting this now, when the world has always needed some TLC. This is an emoji we never knew we needed. We want this on all platforms. Please.
But since it seems it's still in its beta stages, not every user actually got it. Which means everyone's reacting and making their own Facebook care emoji meme to flood your feed.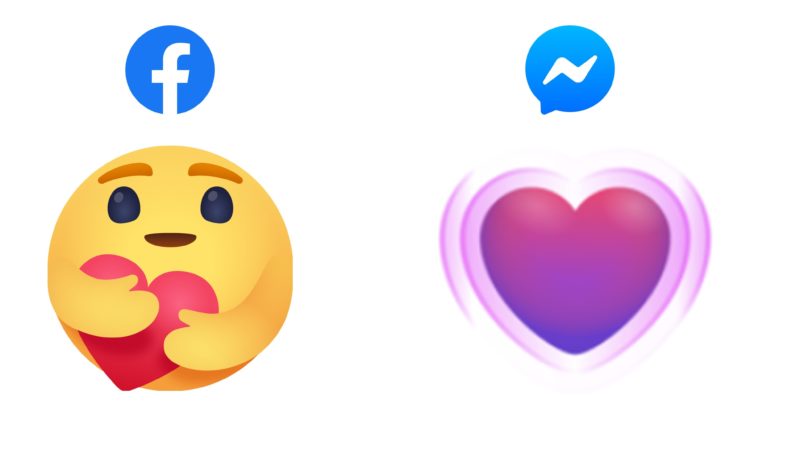 For your cravings
Food Care Emojis #FoodCares #CareEmoji #CTTO #JustforFun #donotrepost Thank you #Facebook for the awesome care emoji!Edited by Bevrism

Posted by ベーブ マヨ on Thursday, April 30, 2020
From samgyupsal to milk tea, send your Food Care emoji edition to your loved ones. You can even share care emojis just for your brand-specific cravings — Jollibee Chickenjoy, we miss you. And you too, Frankie's.
But apparently, minsan walang share-share dito. Especially if we're talking about Potato Corner. The Facebook care emoji meme really transformed here, huh?
For your oppas and unnies
K-pop and K-drama fans! Time to shower your idols with all these care emojis to show them your love.
For all the punny people in the world
Please, please, please tell us you understood this. And we want to know if you laughed.
For your pets
They might not be able to see these care emojis, but it wouldn't hurt anyone to show your appreciation for your little fur babies!
https://www.facebook.com/106380404057003/posts/241864853841890/?d=n
For those whose graduations have been postponed or cancelled
This one is just :( sad :( because it's too real. Laban lang, 2020 graduates!
https://www.facebook.com/100000172855249/posts/3447597545255973/?d=n
Not sure if this is a care emoji TBH
Before self-care even became a thing, there was already the care of the self. But also why would you associate this cute, cuddly emoji with Foucault? Whyyyyy? Cue war flashbacks to college philosophy classes.
For all of us
We can all agree we need and want this type of care emoji right now, especially during these uncertain times. If only it also came with the actual bills . . . Sigh.
But at the end of the day . . .
Everyone who already has it will shower the rest of us mere mortals with the care emoji, even if we can't see it.
Me on Facebook 🤗❤️
.#carereaction #careemoji #caremoji #saltbae #icare #icareaboutyou #icaretoomuch #memes #memes😂 #memesquad #meme #dankmemes pic.twitter.com/IEkutBmg3H

— Kaung Ko (@kaungko) May 2, 2020
Which care emoji would you want to send? Receive? Any other ideas? Share them with us below!