We've been throwing around the term "new normal" since the beginning of the lockdown, but now that quarantine measures are slowly easing up, it's only recently that we're starting to see what this actually looks like.
Earlier this week, it was announced that some restaurants will be gradually reopening for dine-in customers on June 15. But what will this look like in the "new normal"? To answer that, just take a look at what Jollibee is doing.
Contactless ordering and payment

Perhaps the most noticeable changes that you'll see in reopened Jollibee stores are acrylic counter guards installed at the main counter as a safety precaution for customers and cashiers during order taking. Though cashless transactions are best during this pandemic, customers who use cash will pay through cash containers — this way, the transaction remains contactless.
Table guards

Dining tables will also have acrylic barriers between customers. They're clear, so you can still enjoy a conversation with the person sitting diagonally from you while feeling safe as you enjoy your meal.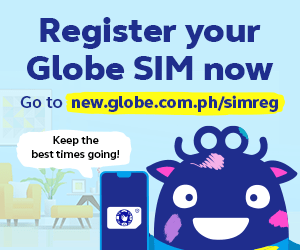 Physical distancing markers
Customers are consistently guided to keep at least a one-meter distance from each other through visual markers. This includes floor markers, table markers, and seat markers.
A three-step safety check for customers

Before customers enter the store, customers have to go through three steps: (1) step on disinfectant mats; (2) wear face masks; and (3) get a temperature check.
Staff safety

Meanwhile, all store members have to get their temperature checked before entering the store. While inside, they're required to wear full protective gear, observe physical distancing, and practice regular handwashing and sanitation.
Jollibee also provides its team members with vitamin supplements to boost their immune system, as well as telemedicine support so they get the health support they need immediately.
Priority lanes for frontliners
Healthcare workers, police and military personnel, and other people providing essential services have preferential access in Jollibee stores, as they have dedicated a priority lane specifically for frontliners.
Intensive sanitation

Keeping the entire store — especially frequently-touched surfaces — sanitized is essential to maintaining everyone's health and peace of mind. Jollibee stores undergo intensive cleaning and sanitation before, during, and after business hours.
Door handles and other store fixtures and surfaces are disinfected every 30 minutes. Stores with self-order kiosks are sanitized before and after each use. There are also stringent safety protocols in place for food preparation and handling.
Strict implementation

Keeping track of all these safety and hygiene measures is a challenge, so to make sure that all these protocols are implemented, Jollibee has an official pointperson in each store to oversee the whole operation. Called the Alagang Jollibee Hygiene Ambassadors, these officers are assigned to take the lead and make sure that safety precautions like physical distancing, wearing of safety gear, and contactless transactions are properly observed.
It may take some time to get used to this new setup. But the way restaurants are stepping up to the challenge of maintaining our health and safety is going to make adjusting to the "new normal" a lot easier.
What do you think of these new safety protocols?