8 Crazy Filipino Wedding Superstitions the Elders Warn You About
Jun 14, 2020 &nbsp • &nbsp Ina Louise Manto
Pinoys are known to be a very superstitious bunch. Name any significant milestone and there'd be at least a dozen do's and don'ts from the older generation. Weddings are no exception. Here are some of the strangest wedding superstitions we've heard.
Rain on the wedding day is a GOOD thing
While most would go as far as hanging clothes of the celebrant on the door to attract a clear and sunny day (which is an actual Pinoy superstition), some elders would prefer a bit of a drizzle during a wedding day. It may be a hassle, especially for outdoor celebrations, but it's believed that rain signifies blessings from heaven. Alexa, play "Rain on Me" by Lady Gaga and Ariana Grande!
Guests, don't give them knives
Perhaps one of the best things about getting married is receiving boxes of gifts that are usually household items. With the number of appliances and household items, all you need is a house and you're on your way to beginning that married life! You can pretty much give anything as a gift and the couple would appreciate it, but refrain from giving the couple sharp objects like knives. Aside from bringing bad luck, Pinoys believe that it would rip the relationships apart — even that of the giver and receiver!
(Interestingly, arinolas or chamber pots/urinals make an excellent gift for weddings as they're supposed to bring good luck.)
Bawal 'Yan: The Weirdest Pinoy New Year Superstitions
Bawal 'Yan: The Weirdest Pinoy New Year Superstitions
Mandy Decena | Dec 31, 2019
Siblings shouldn't be married in the same year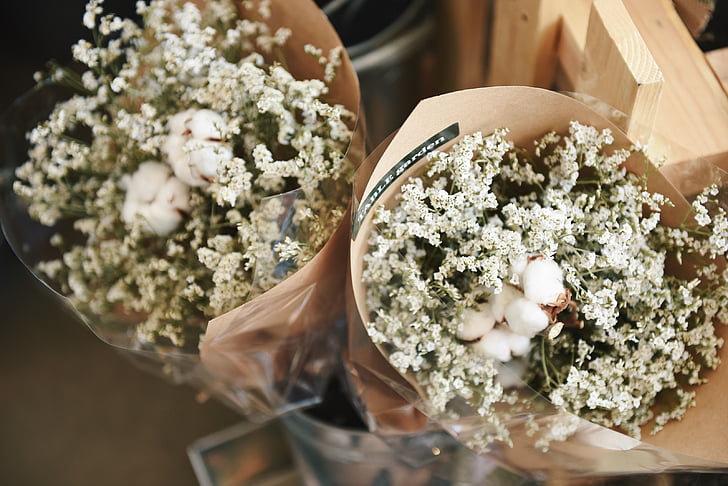 It's the classic one sibling at a time rule, otherwise known as "sukob". If Kris Aquino and Claudine Barretto's movie didn't scare you enough, would you still do it? Kidding aside, Pinoys believe that getting married on the same year as your sibling will bring bad luck as it divides the luck between marriages. Another form of sukob is the practice of refraining from getting married in the same year an immediate family member dies.
8 Pinoy Horror/Thriller Movies That Aren't 'Shake Rattle and Roll'
8 Pinoy Horror/Thriller Movies That Aren't 'Shake Rattle and Roll'
Kyzia Maramara | Oct 22, 2018
Don't wear pearls
Pearl accessories are beautiful and classy but they shouldn't be worn by the bride on her wedding day as pearls symbolize tears. Brides who wear them will live a miserable married life, according to superstition. This probably originates from the myth that pearls are the tears of oysters.
No meeting before the wedding
Couples shouldn't meet before the wedding because it's said to bring bad luck and might postpone the wedding. Or is it a case of building anticipation and surprise on the actual wedding day itself? But many couples totally ignore this superstition now. When we see wedding videos or same-day-edits these days, we often see the couple meeting before the wedding to read their vows to each other. Seems like it isn't bad luck after all!
8 Of The Strangest Pinoy Superstitions We've Learned From Our Elders
8 Of The Strangest Pinoy Superstitions We've Learned From Our Elders
Patti Sunio | Jul 25, 2018
Watch out for the candles
Lighting a candle on each side of the couple is a part of wedding ceremonies; candle sponsors are even a part of the entourage! Aside from lighting the candles, candle sponsors have a more important role: watching out for the candles and making sure that neither would go out. In case it happens, the person whose side of the candle goes out is believed to die first. (What is it with this constant fixation with death during supposedly happy celebrations?)
Couples must not travel before the wedding
This is a superstition that's also applied to graduating students. It's believed that couples shouldn't travel before the wedding as they're prone to getting into accidents. Couples must hold off the travels and just enjoy as much as they want after the wedding. Well, that's one superstition that's easy to adhere to during the new normal since we're stuck at home and can't even travel for leisure.
Avoid last-minute fittings
Brides dream of the most beautiful gown for their big day, which will make them feel like the queen they are. Some go for meters-long trains and veils embroidered with the most beautiful sequins and gems. Others even go on months-long diets to make sure that the gown still fits on the wedding day (since gowns are fitted months ahead). However, last-minute fittings are frowned upon since they bring good luck or even worse, postpone the wedding.
What's the craziest Filipino superstition you've heard? Tell us below!