Starting a business is definitely no joke and it's a big risk you're going to take. However, it doesn't have to be so daunting when you've got someone to help you. To celebrate International Women's Month, Google Philippines launched Digistkarteng Pinay, which focuses on how women can learn skills and create livelihood opportunities through YouTube. If you've been meaning to start your business but still feels overwhelmed, check out these Filipino YouTubers who will help you get started in turning your potential to power:
On registering your business
Registering your business is probably one of the biggest milestones in your journey because it makes it feel more official and legit. But for first-timers, it can be a handful to deal with, especially with the papers and processes you have to comply with. In this video, Ready2Adult PH shares the process and tips on getting three essential government documents every business must have: name registration with DTI/SEC, business registration at your local city hall, and BIR registration.
On finding suppliers
Every business starts with an idea. But how do you make it come to life? You start with a good supplier where you will source the materials you'll need for your business. In this video, the Titapreneur shares her knowledge about finding suppliers for online business shops, such as the use of popular sites like Alibaba and Ali Express. Since these stores are overseas, she also shares different cargo forwarders that would help transport goods smoothly to the country.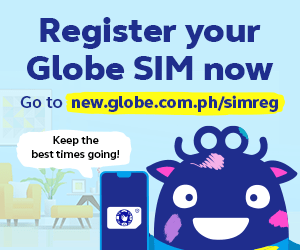 On choosing the courier for your online business
With many Filipinos laid off due to the pandemic, many have begun trying their hands selling online. But a successful online business would have to rely on a good courier service that will successfully deliver goods on time and without damages; so how do you choose one? Ericka Javate shares a comprehensive review on different local couriers separated into two categories: those who offer same-day delivery and those who don't.
Get Extra Income While on Quarantine With These 8 Side Hustle Ideas
Get Extra Income While on Quarantine With These 8 Side Hustle Ideas
Ina Louise Manto | May 18, 2020
On tracking your expenses and investments
Nicole Alba may just be a 20-year-old student but she definitely knows how to hustle. In this video, she shares a step-by-step process on how you can keep track of your expenses and investments, which includes a cash flow tracker, fund investment tracker, and Pag-IBIG MP2 tracker. Don't be intimidated if you're a newbie and don't know anything about Excel formulas – she'll guide you along the way!
On selling through an e-commerce site
If you don't want to go through the hassle of arranging orders manually through confusing forms, e-commerce sites like Shopee are the way to go. All you have to do is prepare the products you're going to sell, list them on the site, and arrange to ship. The experience of setting up your online store can get overwhelming but Patricia Teodoro's Shopee guide will teach you everything you need to know in using this platform.
On selling clothes online
Whether you've recently gone full Marie Kondo on your wardrobe or want to sell clothes you made yourself, here's a quick guide on how you can start your online clothing store. Bianca Gan shares all the essentials you need to know: from taking cute pics of your clothes, to modeling them and listing on e-commerce platforms, then finally to shipping.
These Local Online Stores Create the Most Beautiful Handmade Crochet Tops and Hats
These Local Online Stores Create the Most Beautiful Handmade Crochet Tops and Hats
Kyzia Maramara | Mar 10, 2021
On starting a poultry business
Tinmay Arcenas began her content creation journey with lifestyle and beauty videos. She then shifted into being a business channel, where she shares her knowledge in business to Pinoys looking into earning more due to the changes brought by the pandemic. Tinmay's family owns a poultry farm and she shares helpful guides on getting started in the poultry industry: from the capital to managing egg production.
On packing your orders
Every customer will look forward to the delivery of the goods they bought. Aside from fast shipping and delivery, you can make your customers' buying experience better by preparing cute packaging that would make them feel like they're opening a gift. If you're starting an online business and have no ideas on packaging and where to get them, Shin Guiking shares how she prepares orders for her shop: from boxes, custom logo stickers, to self-inking stamps.
If you're running a business, do you have any tips? Share some below!