First Time Registering as a Voter? Here's Everything You Need to Know
Sep 27, 2019 &nbsp • &nbsp Meryl Medel
Depending on which side of the political spectrum you are, either everything around the country and the world seems like they're going down the drain or everything couldn't get any rosier. Regardless, there are still some things only you can do if you want change to take place or to maintain the status quo—one of which is to exercise your right to vote in the elections.
That's why you've got to register as a voter as soon as possible. If you're a first time registrant, we're answering your questions right here.
What is the voter registration and why do I have to do it?
Any qualified Filipino citizen who wants to vote in the upcoming elections is required to go through voter registration. Once the Election Registration Board approves the application, the registrant's name will be included in the book of voters and assigned to a precinct.
If you want to make sure your taxes are put to good use, this is one of the best ways you can do it. This is your chance to have your say on who's sitting in Malacañan, the House of Representatives, the Senate, local government positions, and all the other important seats of power in our government. 
And while the smaller scale elections for your local barangay and Sangguniang Kabataan (SK) might seem less significant than the likes of presidential elections that you can pass them over, each and every election can make a huge impact in your community, no matter how big or small. So you better get going and register as voter.
You said 'qualified.' How do I know if I can actually register?
The Commission of Elections (COMELEC) has provided a criteria for voter registrants, which can tell you if you can actually register as a voter for the elections..
You have to be at least eighteen (18) years of age on or before the upcoming elections (in this case, May 11, 2020), but those between ages fifteen to seventeen (15–17) may also vote for the SK elections. You must also be a resident of the Philippines for at least one (1) year and in the place where you're applying to vote for at least six (6) months immediately preceding the upcoming elections (in this case, the 2020 Barangay and Sangguniang Kabataan Elections). And of course, you should not be otherwise disqualified by law, which just means you should not have committed any crime or you are not declared insane or incompetent by a proper authority.
If you are able to meet all these, then you can proceed to the nearest COMELEC office to register as voter.
What do I need to bring to the registration?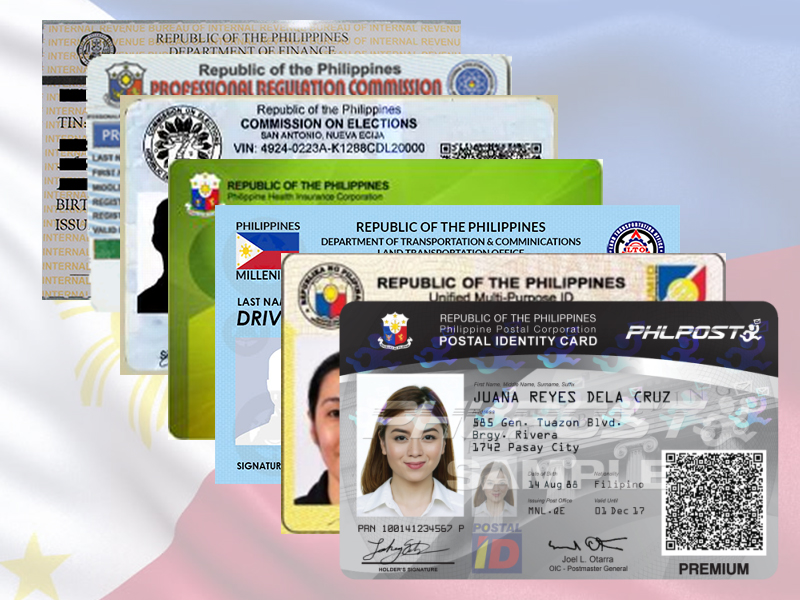 You have to establish your identity and prove that you meet the aforementioned criteria. Thus, you need to bring an identification document. The following are accepted by the COMELEC:
Employee's identification card (ID), with the signature of the employer or authorized representative;

Postal ID ;

PWD Discount ID;

Student's ID or library card, signed by the school authority;

Senior Citizen's ID;

Driver's license;

NBI clearance;

Passport;

SSS/GSIS ID;

Integrated Bar of the Philippine (IBP) ID;

License issued by the Professional Regulatory Commission (PRC);

Certificate of Confirmation issued by the National Commission on Indigenous Peoples (NCIP) in the case of members of ICCs or IPs; and

Any other valid ID with your photo and signature (except for cedula and police clearance).
It's better if your identification document already shows your current address, so that the officer can check if you're in the correct municipality.
Another document that may be required for applicants turning 18 years old on the upcoming election day is your original and photocopy of birth certificate.
Make sure to bring your taxpayer identification number or TIN card, since the application form asks for your TIN. Or at the very least, have your TIN memorized!
When and where do I go for registration?
There is only a short window of time when voter registration is held, usually months before an election. Registration centers are open from 8:00 AM to 5:00 PM, Mondays to Saturdays including holidays. Read: including holidays! So you don't have any excuse not to go!
For the 2020 Barangay and SK Elections, you can register from August 1, 2019 to September 30, 2019. And you can check out the location of your local COMELEC office here. They also have satellite registration centers, so watch out for those!
But if you miss this registration period, make sure to mark your calendars for the next voter registration period! That's from July 6, 2020 to September 30, 2021 except Christmas Day (December 25, 2020), Maundy Thursday, and Good Friday (April 1 and 2, 2021).
But how does the registration actually go?
Since you're a first time registrant, you need to make a personal appearance. Go to the local COMELEC office and present your valid identification document. The officer will give you an application form to fill out completely and accurately, then they will digitally capture your biometrics and photo. 
Once done, you just have to wait for your acknowledgment receipt (just that; no Voter's ID anymore). Make sure you get the acknowledgment receipt!
Wait, what acknowledgment receipt? And don't we need a Voter's ID for elections?
The acknowledgment receipt is proof that you have registered as a voter, but take note that the Election Registration Board still need to approve your application.
As for the Voter's ID, don't expect the officer to issue you one. COMELEC discontinued the issuance of the ID once the bill proposing a National Identification System was approved. 
But don't worry. You don't need the Voter's ID during election day. If you registered as a voter and your application was approved, your precinct will have the information necessary, and you only have to show up on election day. With a valid ID, of course.
Do I need to do this every single time there's an election?
No! You're all good since voter registration is permanent. You only need to do it once. 
But if you missed two consecutive regular elections, that's another story. You have to apply for reactivation of your voter registration records. So make sure you exercise your right to vote!
If you need to correct or update any of your records, such as newly married individuals who previously registered under a different civil status (including women who took up their husband's surname), you'd need to apply to change your records. Make sure to bring your original and photocopy of birth certificate or marriage certificate, whichever is applicable.
If you moved and changed your address, you can also apply to transfer your records to your current municipality, so you can vote at a precinct near your home. But if you're fine travelling to your old precinct during elections, then by all means.
Okay, so I'm done. I registered as a voter. I'm all good now, right?
Just because you're done with voter registration doesn't mean your duty as a Filipino citizen is done until the next election day.
The elections is not a one-day event. It's something that spans months for both candidates and voters. Candidates spend months campaigning and developing their platforms to convince voters to trust them. At the same time, voters are bombarded months before election day with so many options that it seems overwhelming at times.
That's why, as a voter, you must make the effort to educate yourself. Keep up to date with current events. Know all potential candidates. When they file their candidacy, do research on them and their platforms. And just make sure our country's in good hands.
Make sure to register as a voter for the upcoming elections!
For more information, check out the official COMELEC website.