8 Answers: An Interview with Folk Band Fools & Foes
Dec 8, 2015 &nbsp • &nbsp Karl R. De Mesa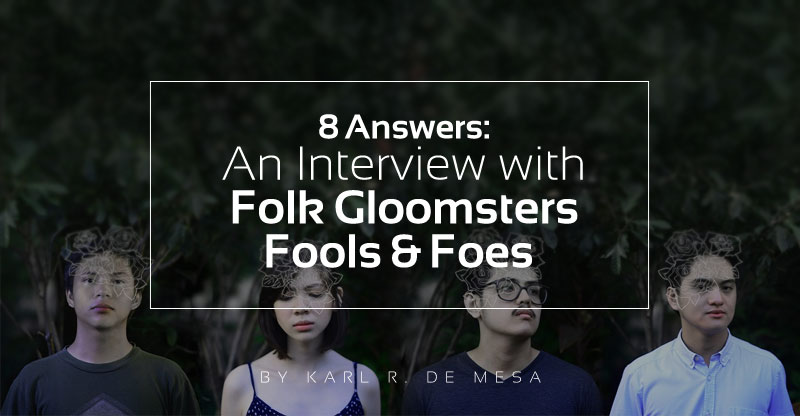 Melancholia has ever been the driving force for many indie folk artists, but millennials as a generation have had less to crow about existentially than previous musical epochs.
If you listen closely to Fools & Foes and the music on their recently-launched, independently-released four-track debut EP "Underneath the Roots" the introspection of identity in an increasingly-tech infused world coupled with the yearning to understand and—hopefully with each glimpse of revelation—predict where all this richness of human invention is leading.
The Singularity? Inevitable chaos? The attention of space-faring races? F&F have no answers, only questions. And their queries are crafted in  the husky, breathless singing of Cool Girl poster child Isabelle Romualdez (vocalist & bass), who sounds as if she's always out of breath or too bursting with pathos that she can only squeak out the proper notes with a blurry brush. It's all very atmospheric (easily repeatable is the track "Blindfolded") but as far as range of sonic palette, there's too much dry and plateau in the mix to be actually worth writing home about.
More interesting are the self-confessed math and post-rock leanings of Ralph Gonzalez (guitars), Gabba Santiago (drums), and Miguel Querubin (vocals and guitars) who provide a very tight, very measured (even in the off-kilter, jagged, sometimes odd time parts) approach to the soundscape that channels and references everyone from The Decemberists to +/- to Bright Eyes (I know, I know I need to get updated with the new indie folk scene).
Querubin's use of an Ibanez 7-string (common to prog and nu metal riffers) must help with the cohesion and progressiveness, a great balance to the quirky beats of Santiago. I hope this fondness for exploring daubs of sound counter-intuitively takes them into truly new territory, but for now there's a lot of room to improve and much interior terra incognita to discover.
This is the kind of sonic shroud I like, the kind you can mull over when the rain's coming down and you're stuck perusing old Facebook photos of an ex or your dead parent. Enough to heighten the mood but not enough to make you reach for a razor. When mixed with the poetry of lyricist Romualdez, the cup of these gloomy folksters runneth as she sings about being "comfortable with indecency" or how the "empty days keep going by" and some persona needs "something to hold on to." This "Withering" track grows on you, by the by, and is far more complex and ambitious than the three other songs.
With gigs under Sofar Sounds Manila (the local presence of the well-known-secret international music movement), playing at the indie stage of Fete dela Musique 2015, competing in the search for the locally-produced international indie music festival Wanderland 2015's Wanderband (they made it to the Top Five), there's nowhere to go but up.
F&F are worth watching and listening to (and I am now convinced I must catch them live, if only to see how Romualdez holds to a uniform of summer dresses while slinging her bass, flanked by three clean cut young men) if only to see how they edge minimalist, very painterly music into ambient territory where both meaning and gradients of sadness hold court.
We wrote to F&F about everything from sending letters to past selves to describing their relationships with their instruments.

Isabelle Romualdez (Vocals and Bass): I want to write songs that people will be able to relate to, to the point that they get goosebumps because they can feel something out of our music.

Ralph Gonzalez (guitars): Music has always been present in my life as far back as I can remember. It has affected my decisions in life whenever I find myself in crossroads. I've chosen it as a career and I'm looking forward to the places it will take me in the near future!

Isabelle: I've always loved all types of music. I started to avidly listen to music when I was six years old (I started with Red Hot Chili Peppers) and my siblings really influenced my taste in music. I joined a couple of bands here and there, played in an orchestra. I think all those experiences and the music I'd listen to somewhat contribute to what I am as a musician now.

Ralph: Aside from playing bass in a punk band which I currently am in, I've always wanted to play the double bass in a jazz band. Jazz has been a frustration of mine and it's my dream to be able to jam with jazz musicians.

Gabba Santiago (drums): I never had the chance to enrol in a music school or to have a teacher to educate me on the technical side of drumming so I play by ear. Although, I would love to have the opportunity to be educated by a professional musician because I think it will be beneficial to the music that the band will be creating in the future.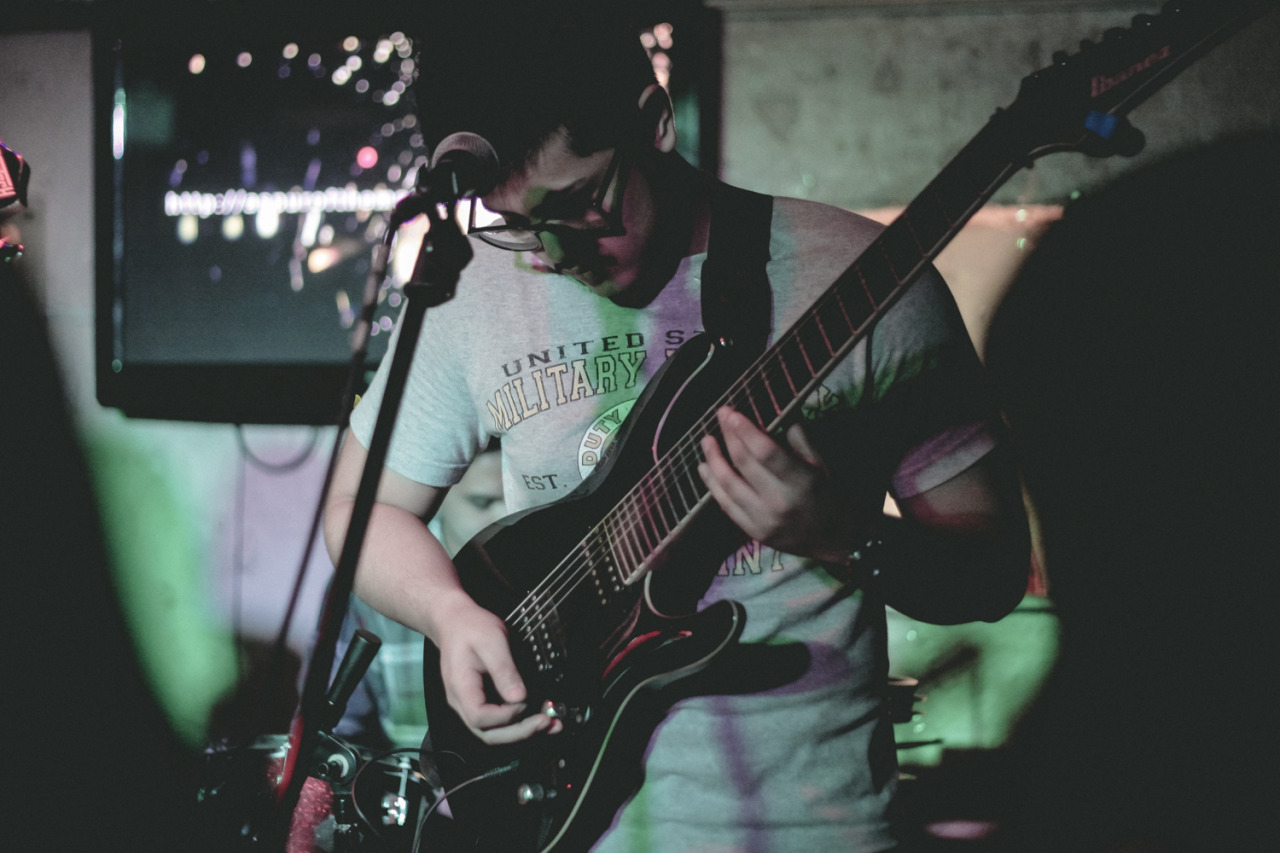 Isabelle: Oh, definitely I have a more intuitive relationship with my instrument. I am so uneducated with technicalities. When I write melodies or make bass riffs, I don't really base it on music theory or anything like that. I mostly just feel it. I don't want art to have too much rules. But relying on technical skill is good too, to an extent, and that's what my bandmates are for! I've been learning so much from them!