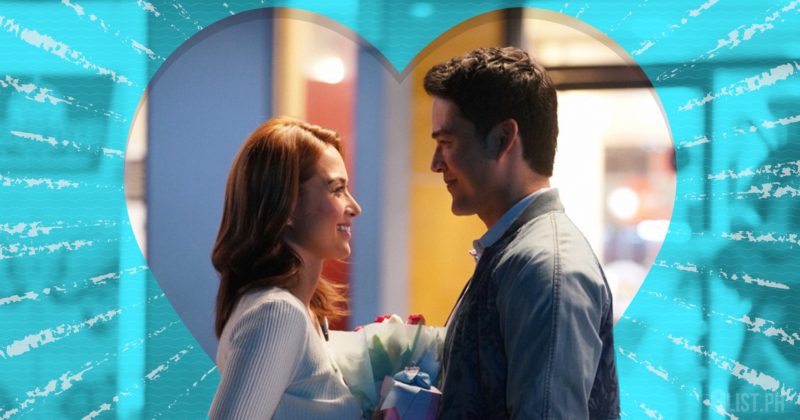 They say that having a successful career and a thriving love life is impossible; for those who have both, good for you! But for couples that are currently struggling to balance the two, let this #KwentongJollibee give you the motivation to keep going.
In "Anniversary", a couple tries to save their long-term relationship when one of them seems to drown himself on his career, taking for granted all the important aspects of his life and relationship.
But what can you do to avoid being in the same situation? Let these 8 tips help you and your relationship.
Set Your Priorities Straight
Communication is a vital part of a relationship; having a good communication with your partner is required in order for your relationship to succeed. Let each other know and understand that while your relationship is of utmost priority, your career is also something that you should be on top of.
Compromise, Compromise, Compromise!
Balancing your career and relationship is something that's usually hard to do, but a little compromise won't hurt. Your boyfriend forgot your anniversary? You can always celebrate that on other days, as time spent with each other is more important than tripping over a single day of missed celebration.
Work Hard to Make Time for Each Other
Don't ever make the stupid mistake of claiming to be "busy" the whole day that even sending a simple text to your significant other (which can be done under a minute!) can't be doable. There's a reason for everything, so being "busy" is just another excuse of not putting much effort in your relationship.
Be Each Other's Support System
At the end of the day, you only have each other (and your family), so make each other "your person" and vent out all your frustrations (and share your dreams) to them. Trust me; they're the only one who will be there when times get rough, not your boss and not even your HR.
Forgiveness Will Definitely Go A Long Way
There's no point in being mad at your partner because he/she missed a date. Instead, focus on future days ahead and make up for that missed date. Being able to forgive is also a sign of being a mature person, which is also key to a successful relationship.
Make Use of Your Time Away from Each Other
Yes, being away from your bae can be a bum, but look at the bright side, you now have all the time in the world to do things on your own! Always wanted to pick up on that hobby of yours? Go do it! Don't let yourself get stuck waiting for your partner, losing your independence in the process.
Don't Forget to Keep Tabs on Each Other Throughout the Day
As mentioned before, sending a simple "hi" to your partner isn't that much of an effort. Letting your partner know that you're still alive and breathing even just once during work hours is the bare minimum of all actions in a relationship.
Set A Concrete Plan For Your Future
Being in a committed relationship means setting up your future together, that's why you work hard and strive for that future. Communicate with your partner about your long-term goals and aspirations for your relationship, in that way both of you will know that whatever difficulty you're currently going through will eventually end (until the next one, of course).
What's your #KwentongJollibee? Share it with us in the comments below!