Since we're all stuck at home why not binge-watch these variety shows? From hilarious challenges to cute babies, these shows will have you glued to your seats. So grab your popcorn and get ready to binge-watch these funny Korean variety shows on YouTube.
Battle Trip

This show is takes different celebrities to exciting adventures in Korea and abroad. But it's not like your ordinary travel show — there's a twist. Celebrities have to battle with previous celebrity challengers to determine which group made most of the itinerary and budget that are given to them.
Hello Councilor
Hello Councilor lets audiences send in their problems for guest celebrity councilors to solve on air. The show is known to address different problems, from love, family, to even different problems in society. However, the show has met a few controversies about how they address certain issues, especially about abuse and racism.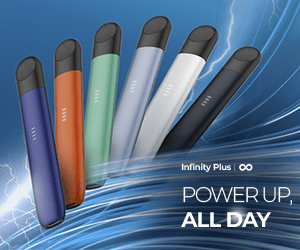 Return Of Superman
Return of Superman follows different celebrity dads as they try to take care of their cute children. The show has spanned almost seven years and viewers were able to witness a lot of these celebrity children grow up. The show also gives viewers an inside look at how celebrity dads live their everyday lives as husbands and fathers.
2 Days 1 Night
This show brings their cast to different parts of South Korea for — you guessed it — two days and one night. The cast has to undergo different missions to get rewards for meals and to avoid punishments.
Short K-Dramas You Can Watch In One Sitting, Cause We Got Things to Do
Short K-Dramas You Can Watch In One Sitting, Cause We Got Things to Do
Bianca Katipunan | Apr 20, 2020
Sister Slam Dunk
Sister Slam Dunk has no specific theme which makes the show more fun to watch. The show documents the lives of the cast members, which made viewers see their highs and lows.
L.O.V.E Story
Fans of the group NU'EST will get to see the members undergo different challenges and games. This show is also an opportunity for LOVES to see the group's bond, as well as the process they undergo while preparing for a new album.
Going SEVENTEEN
Going SEVENTEEN initially started as the boy group's vlog, but eventually, it became their variety show. With different themes per week, viewers will get to see the members undergo different challenges that are very fun to watch.
Infinite Challenge
Infinite Challenge is the first "Real-Variety" show in South Korea. The show is famous for its ridiculously hard and funny challenges, all "3-D": Dirty, Dangerous, and Difficult. The impossible challenges make the show especially fun to watch because it doesn't revolve around competition, but straight-up entertainment.
What other funny Korean variety shows can you watch on YouTube? Tell us below!