4. A New Mereen
With Dany gone on a dragon joyride and here seen captured by a rival khalasar, we can only hope for the best for Tyrion and Varys as they try to maintain order in what's left of Mereen. If you'll recall, Ser Jorah and Daario left them and Missandei in charge while they went off to retrieve their Queen. Please, please let this end well for everyone–even if we all know it won't.
3. Politics, Politics, Politics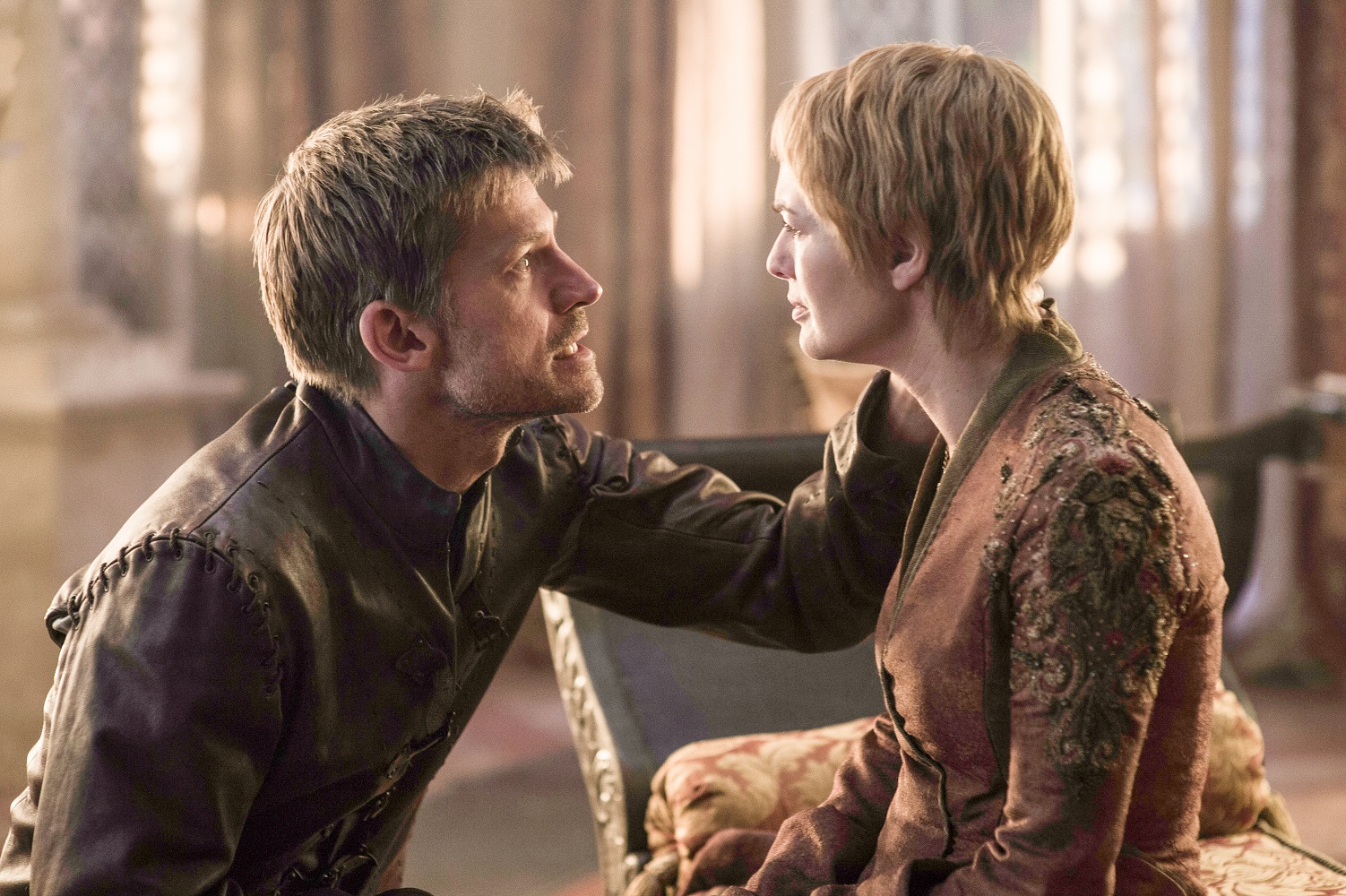 Photo: Helen Sloan/HBO
We can only wonder what kind of psychological torture Cersei has in store for Jaime now that he's back in King's Landing. While she's looking better now that she's in actual clothes, we're just looking forward to getting a closer look at Ser Robert Strong. And, of course, to see more of the power struggle between Cercei, Margaery and the High Sparrow.
2. The Greenseer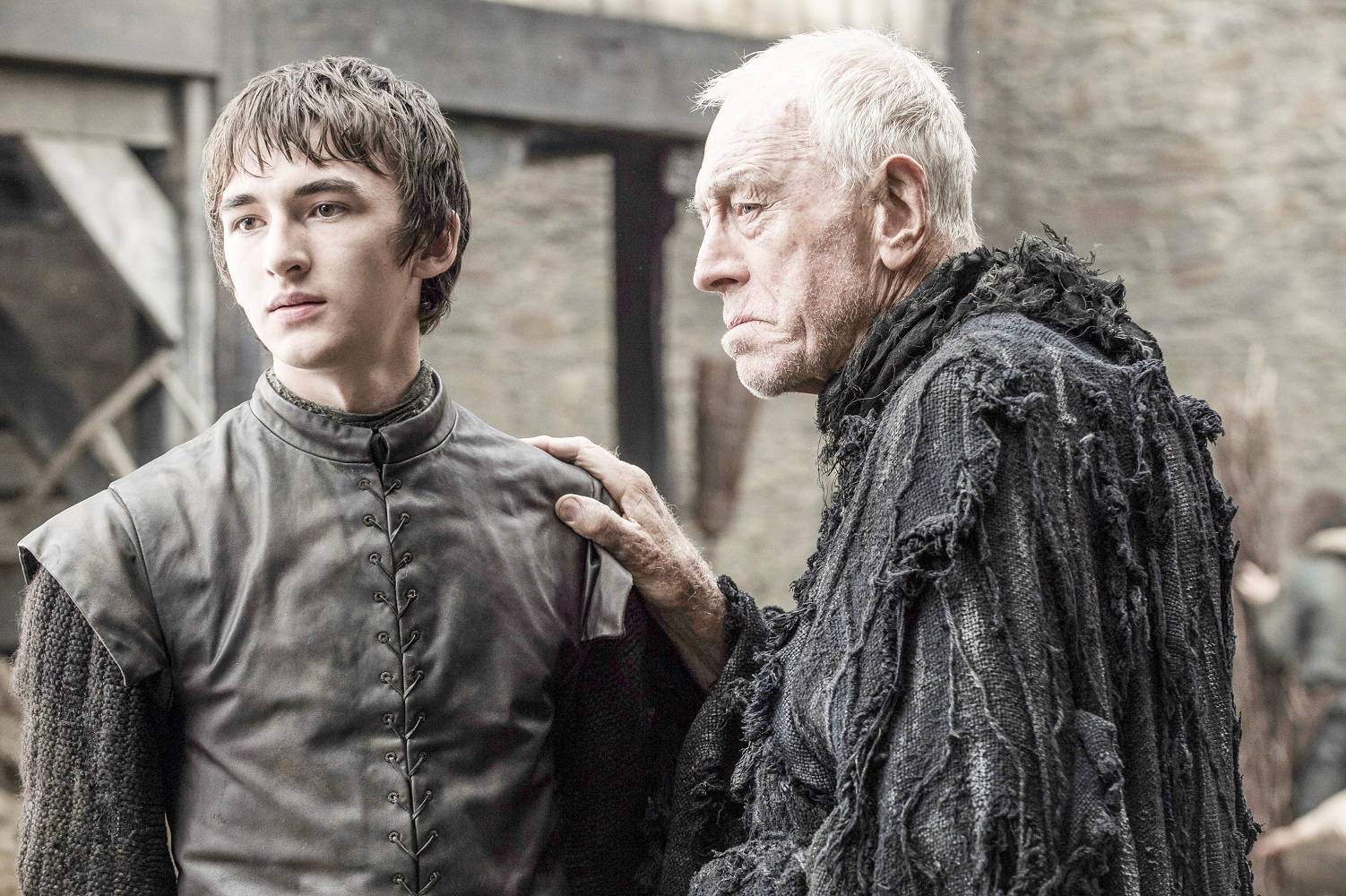 Photo: Helen Sloan/HBO
GASP. Is that Bran? When did he turn into a babe? I mean, why is he standing? Does that mean he can use the lower half of his body now? Y'know, to walk and stuff.
Sadly, we dug around a little and it looks like despite his hiatus from Season Five, Bran is still at Greenseer Training Camp with the Three-Eyed-Raven, seen here portrayed by Max von Sydow. The photo is from one of their visions into the past, meaning our boy Bran is still a cripple and yes, even the teasers are heartbreaking.
1. The Witch at the Wall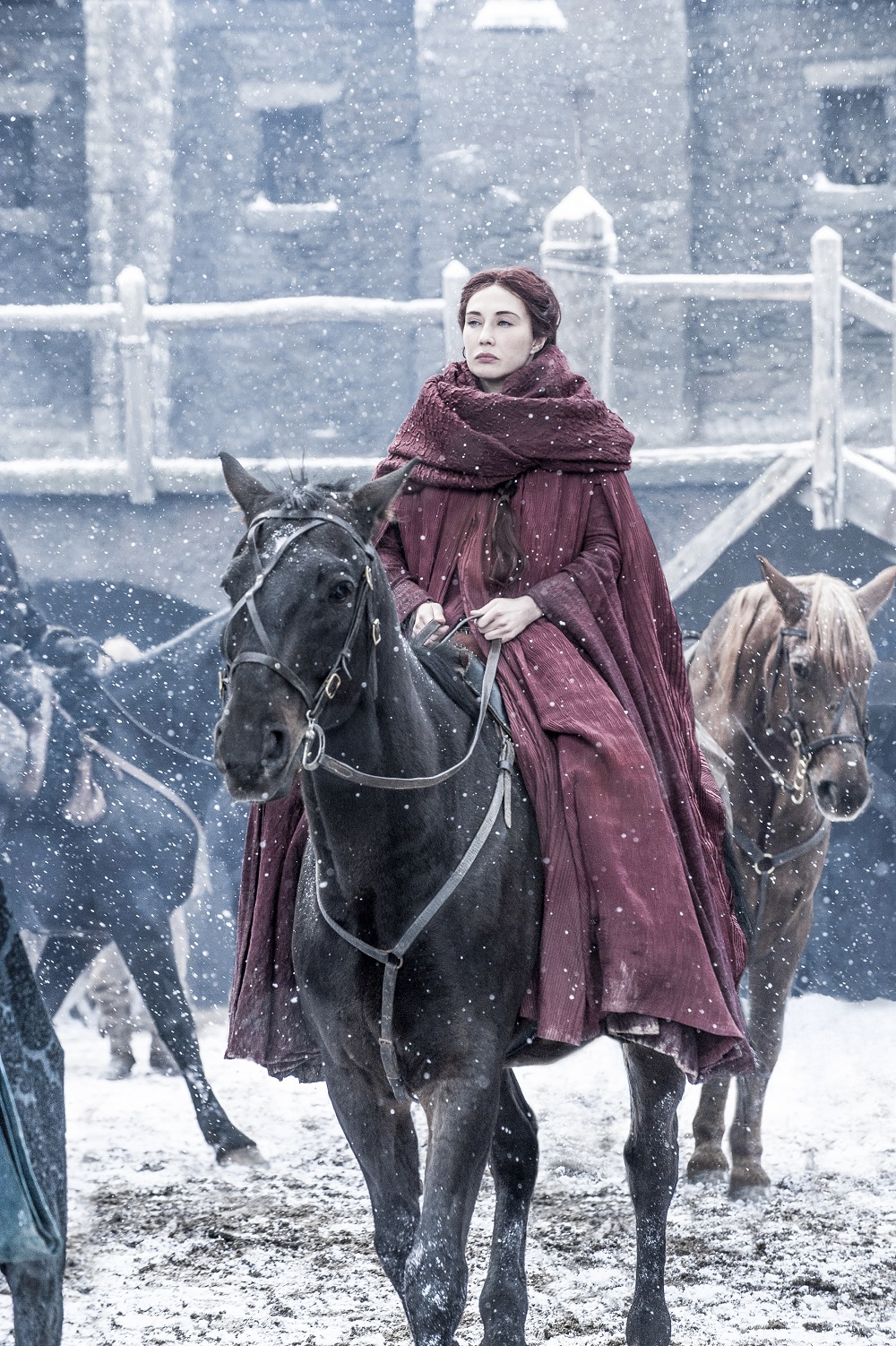 Photo: Helen Sloan/HBO
The last time we saw Melisandre, she had just bailed on Stannis right before the troops clashed and was running off to we can only guess where. Thanks to the teaser videos that showed a very alive (albeit very bloody) Jon Snow and this photo, our theories are confirmed: Looks like The Red Woman is back at the Wall. Judging by the smug-ass, boss-lady look on her face, she may have had something to do with our boy Jon surviving that hardcore stabbing. We can only hope that she used her shadowbinding powers to turn Ollie into the horse that she's riding.
What are your feels after seeing all the teaser photos that HBO released for Season Six? Sound off in the comments below!