A lot of us have dreamed about going abroad to study. Maybe even going to the Ivy Leagues, no matter how (literally) far they are. But the realities of life probably crashed down and put a quick stop to that. But now, the Ivy League has made their education all across the world with hundreds of free online courses for a variety of disciplines.
Brown University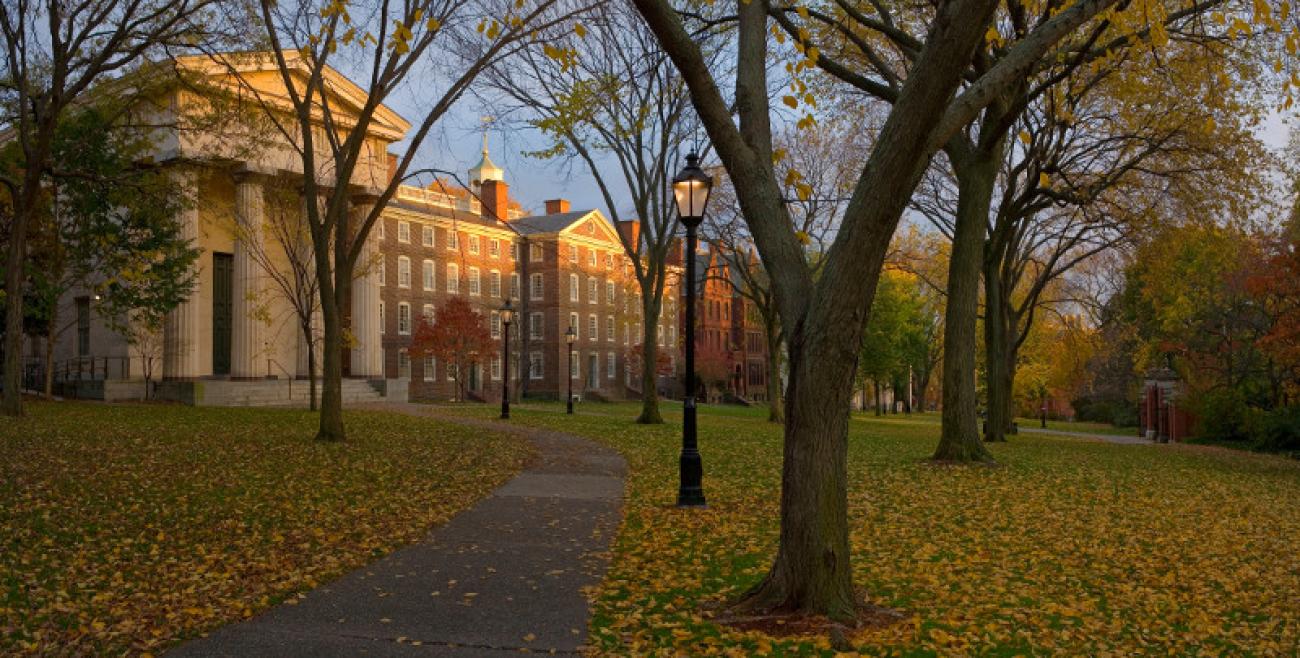 The second smallest member of the Ivy League, Brown University focuses more on undergraduate courses, with about two-thirds of their student body made up of undergraduate students. 
Notable alumni: CNN founder Ted Turner, actress Emma Watson
Some available courses: Machine Learning, Fantastic Places, Unhuman Humans: Exploring Humanity Through Literature, The Ethics of Memory, Introduction to Engineering and Design, Artful Medicine: Art's Power to Enrich Patient Care
Columbia University
With the campus found smack in the middle of Upper Manhattan, Columbia University provides its students with the urban college experience, especially as it is the second largest of the Ivies. 
Notable alumni: business magnate Warren Buffett, singer Alicia Keys
Some available courses: Introduction to Sustainable Development, Enabling Technologies for Data Science and Analytics: The Internet of Things, Animation and CGI Motion, Introduction to Corporate Finance, Freedom of Expression in the Age of Globalization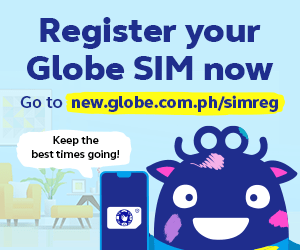 Cornell University
While it has the largest population of undergraduate students among the Ivy League, Cornell is also the youngest having been established only in 1865. They also boast of having the top veterinary programs and hotel management courses. 
Notable alumni: US Supreme Court Associate Justice Ruth Bader Ginsburg, Nobel Prize winner Toni Morrison.
Some available courses: The Science and Politics of the GMO, Relativity and Astrophysics, A Hands-on Introduction to Engineering Simulations, The Computing Technology Inside Your Smartphone, Wiretaps to Big Data: Privacy and Surveillance in the Age of Interconnection
Dartmouth College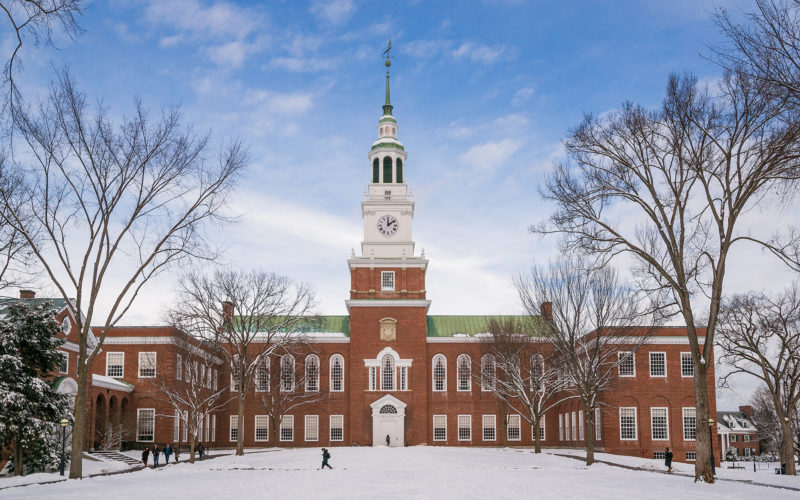 The smallest of the Ivies, Dartmouth might be the only institution in the Ivy League with "college" as designation, but it is a full-fledged university famous for its liberal arts programs. Found in rural Hanover, New Hampshire, Dartmouth houses a large percentage of its students on campus, creating a strong college community vibe.
Notable alumni: writer Dr. Seuss, actress Mindy Kaling
Some available courses: The American Renaissance: Classic Literature of the 19th Century, Introduction to Italian Opera, The Engineering of Structures Around Us, C Programming: Getting Started, Developing Breakthrough Innovations with the Three Box Solution
Harvard University
Situated in Boston along with other well-known colleges and universities, Harvard is famous for being selective in terms of accepting students, but perhaps this just makes getting into the university even more desirable. This university is known for its top law school, with those wanting a career in politics and law vying for a spot.
Notable alumni: former US President Barack Obama, basketball player Jeremy Lin
Some available courses: Contract Law: From Trust to Promise to Contract, Entrepreneurship and Healthcare in Emerging Economies, Backyard Meteorology: The Science of Weather, Humanitarian Response to Conflict and Disaster, The Climate-Energy Challenge
Princeton University
Princeton has been ranked first among national universities many times and not for nothing. The university boasts of top academic courses across many disciplines, including economics, computer science, and policy making.
Notable alumni: former First Lady Michelle Obama, Amazon CEO Jeff Bezos
Some available courses: Global History of Capitalism, Imagining Other Earths, Bitcoin and Cryptocurrency Technologies, Computer Architecture, Effective Altruism, HOPE: Human Odyssey to Political Existentialism
University of Pennsylvania
Located in Philadelphia, University of Pennsylvania is perhaps most famous for its business school, Wharton, which produced many business leaders around the world. Top majors of UPenn include finance, economics, and nursing, a track which other Ivies can't claim to be in their top courses.
Notable alumni: entrepreneur and engineer Elon Musk, fashion designer Tory Burch
Some available courses: Business Strategies for Social Impact, Viral Marketing and How to Craft Contagious Content, Creating a Team Culture of Continuous Learning, English for Science, Technology, Engineering, and Mathematics, Microeconomics: The Power of Markets
Yale University
Much like Harvard, Yale is famous for its low acceptance rate. Though upon getting in, there are many unique offerings, including a special residential college system, where students are assigned to a residence which will be their community throughout their stay in the university. Primarily known for its courses in economics, history, and political science, Yale also offers top-notch law programs and theater courses.
Notable alumni: former US Secretary of State Hillary Clinton, actress Meryl Streep
Some available courses: Moral Foundations of Politics, Moralities of Everyday Life, Music and Social Action, The Global Financial Crisis, Essentials of Global Health
Which of these free Ivy League courses are you going to take? Let us know below!
And if you want more free Ivy League courses, visit class-central.com.