5. Yo! Panda
SM Megamall, Mandaluyong
or
SM North Edsa, Quezon City
Facebook, Instagram, Menu
Yo! Panda's menu includes pasta, tea, bowls, and baos but the star of the menu would have to be their bubble waffle. For the more traditional of us, bubble waffles might not be easily accepted as there might be issues that it's not real waffle but let's be real – they're both made of batter shaped differently. Bubble waffle or egg waffle first became famous in Hong Kong and since then we've caught on.
Yo! Panda's bubble waffle is inserted into a cup and stuffed with a gelato flavor of your choice. Waffle and gelato? Take our money!
What to try: Their specials for sure are worth a try. Banana Split (Php 250) might entail the help of a friend. There's also the classic Cookies and Cream (Php 180 – Php 210).
6. Gelare Philippines
3rd floor Uptown Mall, Bonifacio Global City, Taguig
Facebook, Instagram, Menu
A flagship store of the famous Australian dessert parlor, Gelare, is now in the country. They serve 24 flavors of melt-in-your-mouth ice cream goodness and of course, waffles made however you please – sweet or savory. Ice cream is good enough on its own (especially Gelare's) but combined with waffles they're infinite times better.
Gelare makes their waffles fresh when you order one and then tops it with whipped cream and a conical scoop of ice cream (optional). If you're looking for a light breakfast, their Buttermilk Fried Chicken might do the trick.
What to try: Go for Gelare's Big Brekkie (Php 399) anytime of the day!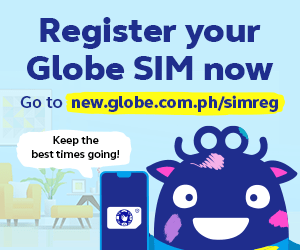 7. Batter or Dough
4/F, The Block, SM North Edsa, Quezon City
Facebook, Instagram, Menu
This highly Instagrammable piece of art that is a waffle from Batte or Dough will inspire you to go about your day. If you want yours as take home, their rectangular waffles are placed on small boxes where you can draw the waffles out like a matchbox! How cute is that?
Batter or Dough currently has 10 variations which include Batter or Dough Original, Nutella, Fluffernutter, Cookie Butter, and Cinnamon Sugar. Can't decide which one to try? Try their Wampler, a combination of 4 waffle variations!
What to get: The Wampler (Php 150) or the crowd favorite Nutella (Php 150). Frankly, anything you'll get would still taste awesome!
8. Pi Breakfast and Pies
39 Malingap St., Teachers Village, Maginhawa, Quezon City
Facebook, Instagram, Menu
Heavy breakfast eater? Try Pi Breakfast and Pies' Big Breakfast Platter, a huge meal composed of sausages, eggs, potato fries, bacon strips, and so much more. We're a fan! But we're an even bigger fan of their Gourmet Waffles menu which include Banana Nutella Cream Cheese, Chicken & Waffles, and a strange sounding Salmon Gravlax Waffles. You'll never know the taste if you never try!
What to get: Their Salmon Gravlax Waffles (Php 245) can spark your adventurous palate!
Have you been to any of these restaurants? Share your experience with us below!