You might think it absurd and icky to even think of buying winter wear in the Manila heat but if you're going somewhere this 2019 year-end holidays, OOTD is of importance. You don't need to drill a hole in your pockets for the comfort of winter clothes in a foreign country. Purchase quality affordable coats, jackets, and sweaters online in the comfort of your home!
Clarita's Closet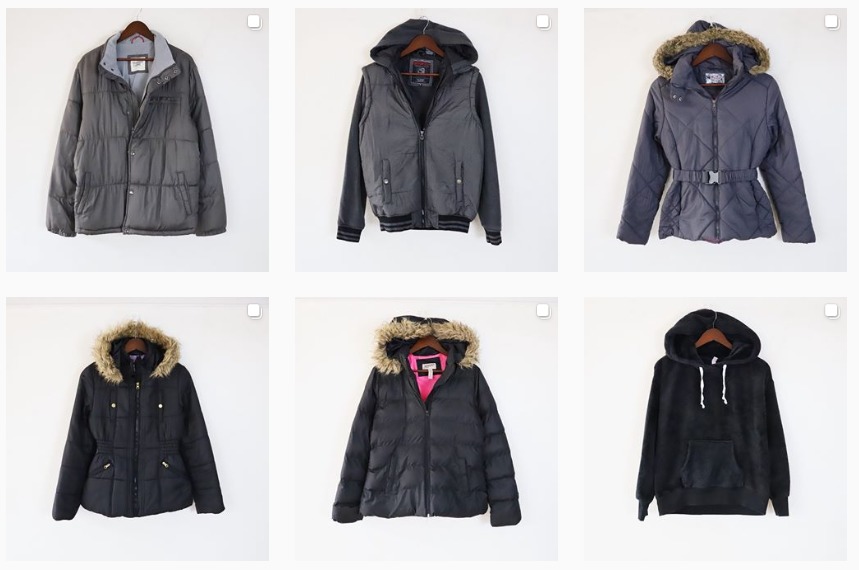 Because this Instagram store is owned by a Baguio-based seller, you can be sure their variety of coats, sweaters, and jackets are in tip-top condition. Aside from its cold temperatures, Baguio is also known for its dozens of ukay-ukay or secondhand clothing shops and a nightly Night Market where hundreds of ukay sellers occupy the stretch of Harrison Road for anyone's shopping pleasure. Clarita's Closet is also on a Buy 3 Take 1 forever deal.
Follow Clarita's Closet on Instagram.
Apricity Manila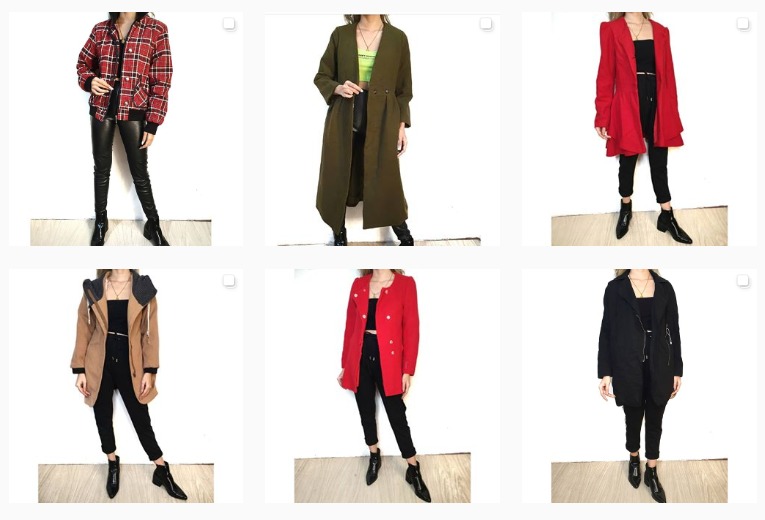 Enjoy your online thrift hunt for the perfect coat at Apricity Manila. From long coats to cozy oversized ones in different colors, you'll be sure to stay fashionable during your winter adventures. Their prices start for as low as P200 and for a coat that's one heck of a steal! Apricity Manila will also be launching their thrifted knits Instagram account with apparel from Zara, Vera Wang, and Calvin Klein.
Follow Apricity Manila on Instagram.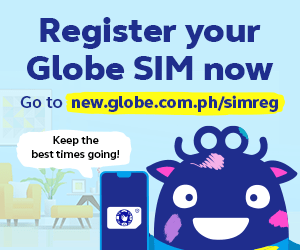 Coats on the go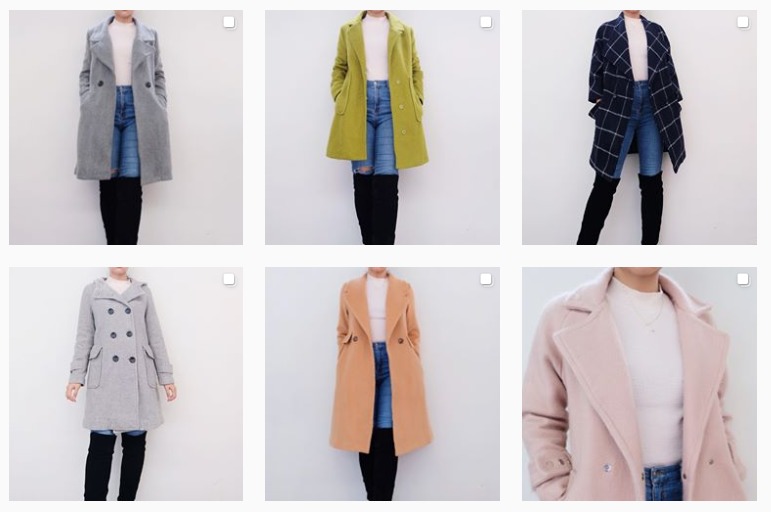 Wool coats of every color can be found in this Instagram shop. Coats on the Go operates on a Mine/Steal/Grab basis meaning even if you comment 'Mine' with lightning speed, if someone else comments 'Grab,' the item goes to that person. Turn on your notifications for this account, you wouldn't want to miss an upload.
Follow Coats on the Go on Instagram.
Stoic Coats and Winter Wear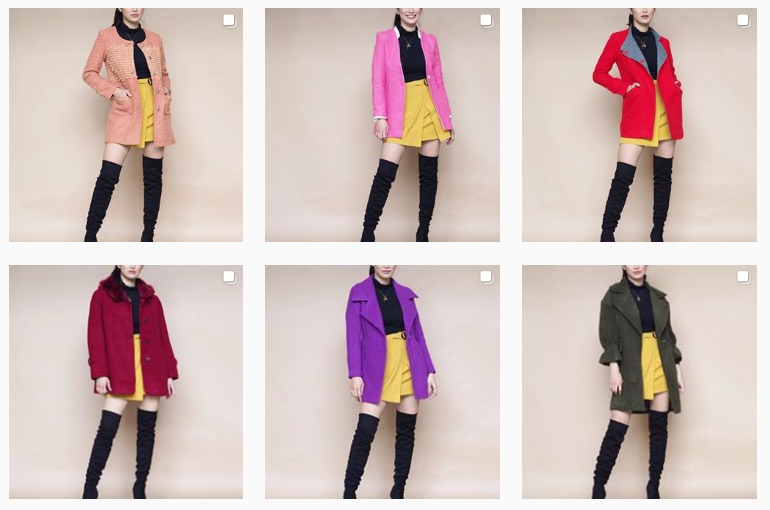 Jackets, coats, and other winter wear are uploaded every week from this shop. All you need is a little cash (prices start as low as P300), a winter wear inspo, and you can shop for your own winter look.
Follow Stoic Coats and Winter Wear on Instagram.
Winterwear PH
View this post on Instagram
From scarves, gloves, and boot cuffs to thermal leggings, and other head-warming accessories, Winter Wear has got you covered for your cold holidays. They have a Russian Cossack Hat for P600 and even Touchscreen Gloves with fleece lining for P370. Whether you're planning on hiking up a snowy mountain or just strolling down the streets of Tokyo, this shop has everything you need in fashion.
Visit Winterwear PH's website and browse their collection.
Fabie Shoppe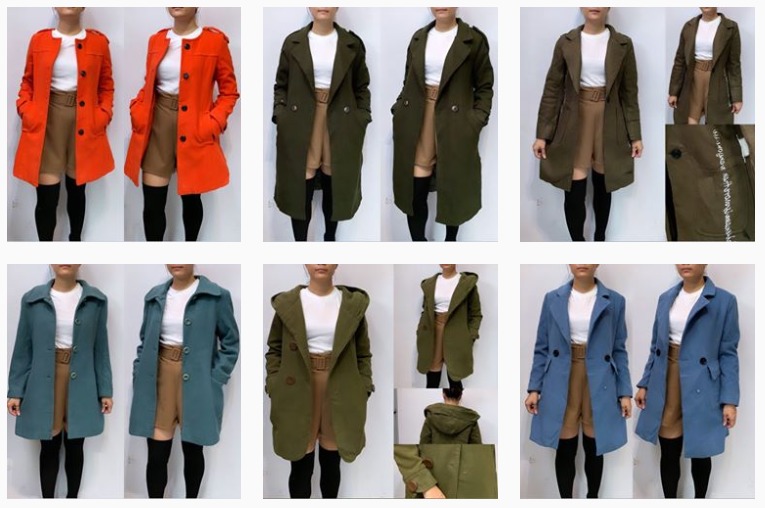 Cute outerwear in small to medium sizes abounds in this shop. You can find gems like soft suede coats to branded wool coats for as low as P350. A word of advice, turn on your notifications for this one, items are snagged even in the first few minutes of posting!
Follow Fabie Shoppe on Instagram.
Coat on the Act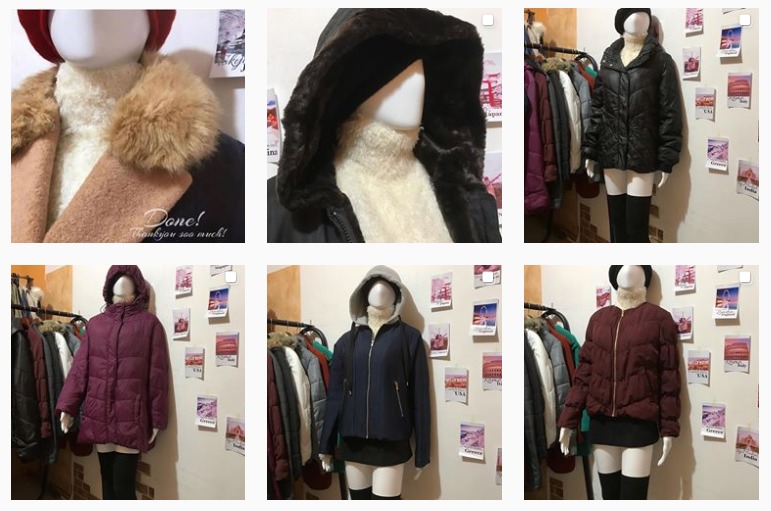 Coat on the Act's Instagram account sells both pre-loved and brand new premium trench coats. The seller is Davao-based and offers meet-up and COD in Davao only. Jackets with faux fur-lined hoodies, branded overruns, and thick coats can be bought from this shop. Price starts at P300 but for the almost brand new coats, prepare to shell out at least P800 and above.
Follow Coat on the Act on Instagram.
Coat Station PH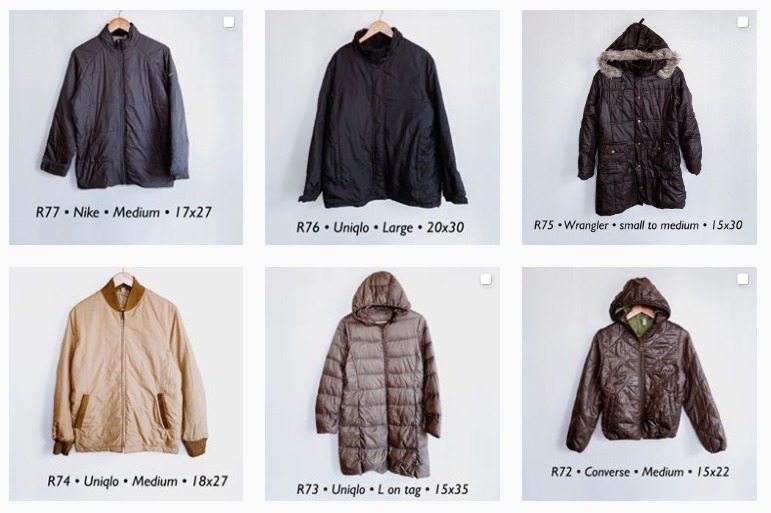 Aside from blazers and work outfits, this shop also sells high-quality winter wear, some are even branded. They have a 'Buy 3 Take 1,' a 'Buy 5 Take 2,' and even a 'Buy 8 Take 3' promo that you would want to take advantage of. Even if you're not going anywhere in the upcoming holidays, you might still want to buy a jacket for those Winterfell moments in the office.
Follow Coat Station on Instagram.
Got anything else to add? Share it with us below!