We're still in the first quarter of the year but a lot of memes have already made their mark on our social media feeds. Considering how the internet can become intolerable, we consider these as blessings. We can't wait to see what's next.
For now, here are the ones that made us laugh harder than we should, and we might or might not have reposted some of these:
8. Sinigang: The Pambansang Ulam
Origin: Bagani, the latest Filipino historical teleserye of ABS-CBN, received a lot of backlash due its casting of "half-Pinoys", and misappropriation of an ICC/IP term. Lead star Liza Soberano, who is half-American, replied to one tweet with this quote:
Thus, the sinigang meme was born.
7. Selfie Muna
Origin: This meme began with this one post:
Everyone found it hilarious, so it was followed by other entertaining versions, which included other animals and people:
selfie muna bago i-dissect pic.twitter.com/3UPPmtU4en

— Joseph Salcedo (@sephsalcedo) March 15, 2018
6. Aling Vicky
Origin: CinemaBravo, a Facebook page dedicated to movies, posted this clip of 2001's movie Baliktaran: Si Ace at Si Daisy.
This ultimate question: 'who/where is the real Aling Vicky' went viral on both Facebook and Twitter, with people considering Aling Vicky as their spirit animal.
Aling Vicky is my spirit animal!#ALINGVICKY pic.twitter.com/6AKi2LUhm9

— Unreel.ph (@unreelph) March 15, 2018
ALING VICKY HAHAHAHA MENG YUNG VERSION MO NAMAN 😂😂😂 #ALDUB32ndMonthsary pic.twitter.com/xGGvHoJYn8

— sam.🌻 (@saaamtee) March 16, 2018
People even found (not) Aling Vicky!
5. Evil Patrick
Origin: Spongebob Squarepants characters naturally lend themselves to memes, and this one is the latest in the bunch.
We all have one of those moments…#evilpatrick #Memes #meme #noseycoworker pic.twitter.com/kgSjonIMa2

— A Co-Worker (@NoseyCoworker) March 3, 2018
These evil Patrick memes have me dying 😂😂😂 pic.twitter.com/uK6QZJI3qd

— Sofia (@sohhf) March 5, 2018
When it's cheat day but you already been cheating all week.#evilpatrick pic.twitter.com/AS2GfeWbfF

— 4th Wall│Comics (@4thWallPros) March 3, 2018
We're all Patrick.
4. Grade school
Origin: We have no idea how this one started, but it's undoubtedly one of the funniest memes so far, plus it triggers happy nostalgia. I mean, just look at these memes:
Di maalala ni Dao Ming Si si Shan Cai sa Meteor Garden 2

Grade 3 me: pic.twitter.com/Gv0KsBxMK8

— Makita kang tuli (@GANDAbu) March 14, 2018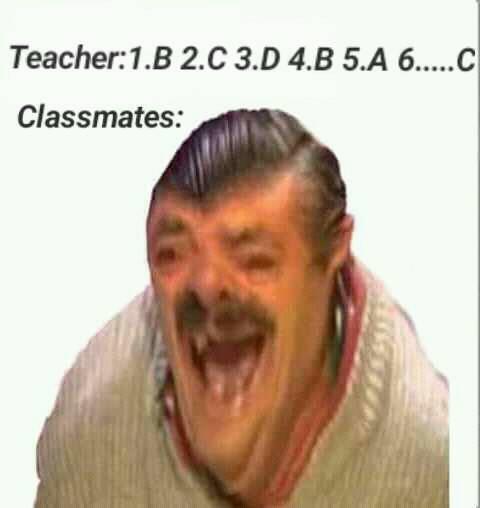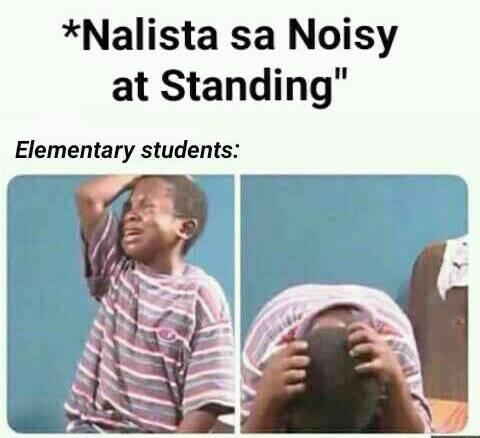 Raise your hand if you remember doing them!
3. This "world-class vape" talent
Origin: Who wouldn't know about Joven Olvido, the "vape guy" from Pilipinas Got Talent? If you're one of the (unfortunate) people who didn't get to watch it, here it is:
Thus, the memes:
Yung napadaan ka sa barbeque-han. pic.twitter.com/87Alp3Lzrc

— Destinyy (@Eydwiyan) February 11, 2018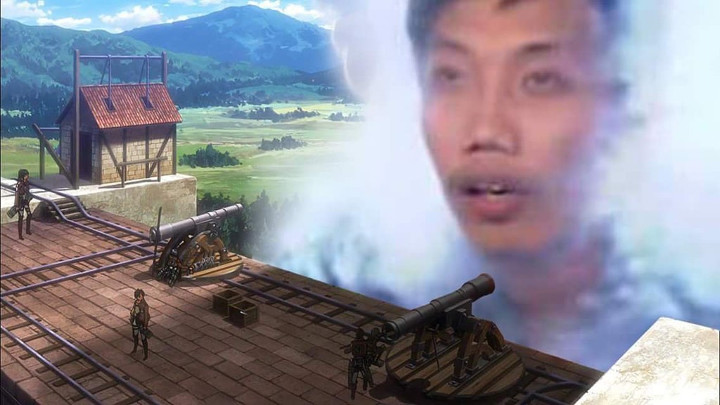 Yup, he did that.
2. Cat meme
Origin: We don't know how this one broke out either, but even non-cat owners laughed at this one: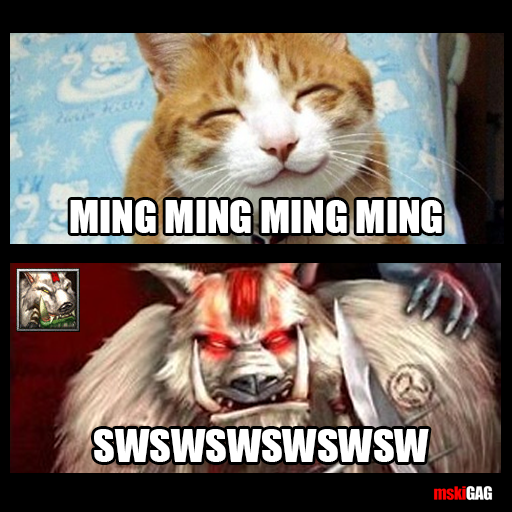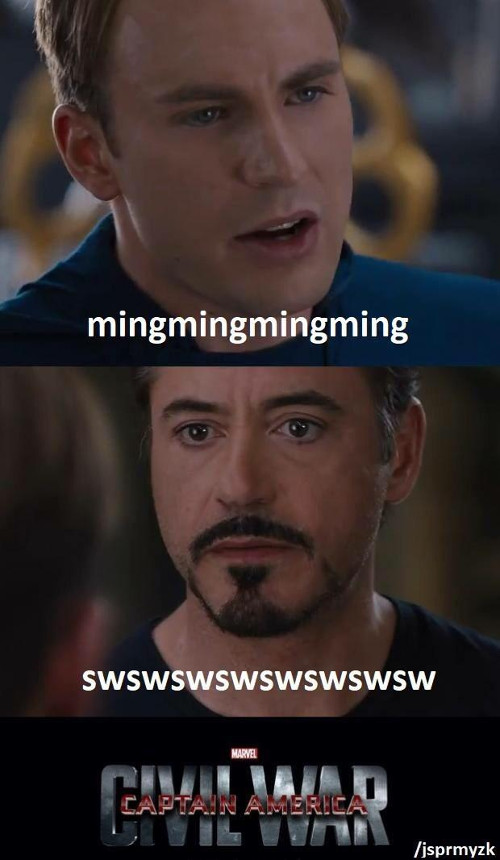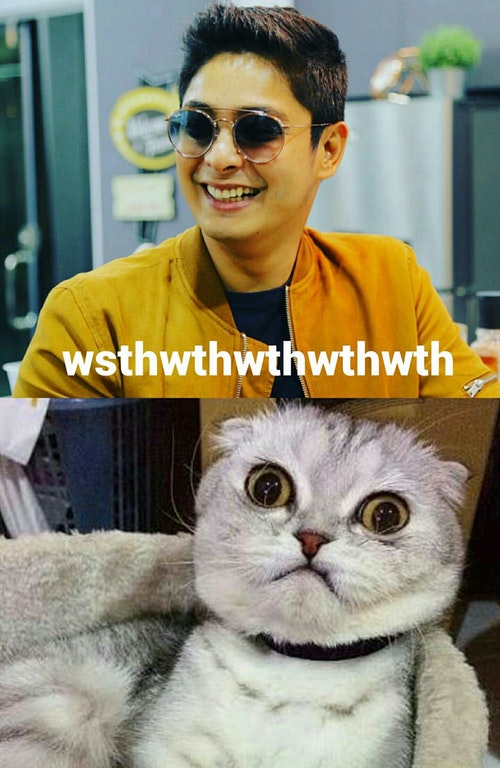 Which do you think is more effective: mingmingming or swswswsws? Share with us below!
1. Mayon Volcano
Origin: Mayon Volcano's eruption weeks ago was understandably a huge concern for many Filipinos—including Mocha Uson. She's probably so concerned that she moved the location of the volcano:
Netizens are quick to create a meme out of it, of course.
Pinas muna!!!! pic.twitter.com/hbrjUEX32A

— J E P (@jepepips) January 25, 2018
Ctto pic.twitter.com/4LYjMBZJTo

— raze (@Nhell119) January 25, 2018
Mocha Organizes Bayanihan Team To Return Mayon Volcano To Albay https://t.co/ZMFvj25ku4 pic.twitter.com/UQM7Csdl9u

— Rene Astudillo (@ReneAstudillo) February 3, 2018
Which of these memes made you laugh the hardest? Share with us in the comments section below!