Heto Ako: The Best OPM Songs About the Rain
Aug 28, 2019 &nbsp • &nbsp Michellan Alagao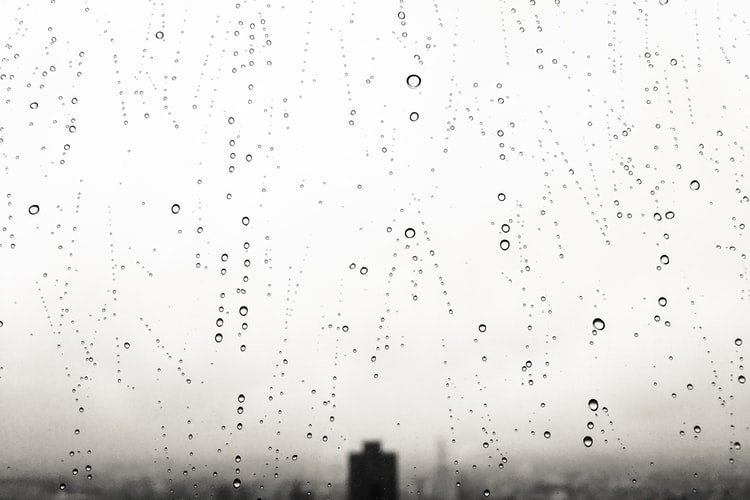 The rains are here once again, along with the accompanying winds, flooding, traffic and #walangpasok announcements (for students only, sorry)! Here are some songs to add to your OPM rainy day playlist.
Bakit Ba Naman Ngayon Pa Umulan?
Re-live the early 1990s with this song by Bodjie's Law of Gravity. It was a time when Grab and Accuweather did not exist and you had to wear an all-white outfit when you went a-courting (based on the song's music video, at least). Were raincoats hard to come by, then? Was it taboo to bring an umbrella when visiting someone? Find the nearest Gen X officemate or Kuya Millenial friend to explain the video, please!
Basang Basa Sa Ulan
Aegis' most popular song, thanks to Rak of Aegis, the longest-running original Pinoy musical, and all our videoke-loving relatives. Give in to your inner birit queen when the next rainstorm comes and you're stranded on EDSA.
Pumapatak Nanaman Ang Ulan
This classic by the APO Hiking Society captures the atmosphere of a lazy, rainy day when you're stuck at home. It's been covered by Parokya ni Edgar, and they retained the feel of the original. Nowadays, a rainy day at home sounds pretty perfect, as long as you've got internet access and/or Netflix, but back then boredom made you either really sleepy or a little crazy going by the song.
Tuwing Umuulan At Kapiling Ka
Here's something for those who actually have someone to cozy up with on a rainy day. Different generations of OPM lovers have their own favorite version of this song, originally written by Basil Valdez in the 1990s. The most recent cover of this song was done by Noel Cabangon in 2012, but it's been covered by other great OPM artists, such as Ryan Cayabyab, Regine Velasquez, Moira and of course, the Eraserheads.
Rain
Thanks to last year's hit Miss Granny and Sarah Geronimo's excellent vocals, this George Canseco classic — which first came out in 1970 — has found a new audience. You can check out the original by Boy Mondragon or the Donna Cruz remake which came out in 1989. Truly, the combination of #hugot + rain spans decades.
Rainy Day
As much as you want to curl up in bed all day, you need to go to work, through rain, flood, and massive traffic. This sweet Itchyworms song asks, "Wouldn't you rather stay home with me instead?" The answer is yes of course duh, but also, I gotta hustle, lover. See you later.
Ulan
When the weekend has come, you have nowhere to be, and you don't want the rain to stop, put this Johnoy Danao song on repeat. It's smooth, simple, and perfect for an afternoon spent sleeping in.
Ulan
https://www.youtube.com/watch?v=__Jc9_4V7Fw
Every '90s kid knew this Rivermaya song by heart at some point in their lives. It's still a pretty solid song, with lyrics that flow like poetry. Also this is the third song from the 1990s featuring the rain. What's up with that? Did it rain more back then? Come back Gen X/Millenial friends, we have more questions!
What is your favorite rainy day song? Tell us below!