It has been 7 years since Gone Girl by David Fincher premiered and we were introduced to Rosamund Pike's unhinged female villain Amy Dunne. Pike's spot-on portrayal down to the creepy stares and the monologues got us rooting for her character despite being a murderer and expert manipulator. And if you liked that, you'll be glad to know J Blakeson's (The 5th Wave) movie I Care a Lot finds Pike in a similar role. It's a con thriller filled with dark comedy, a stimulating plot, and characters that will make your blood boil. Not to mention it puts a spotlight on an issue that is very much happening in real life.
Why should you care about watching I Care a Lot?
Marla Grayson is a saint
u know a movie is about to slap when rosamund pike shows up with a bob this sharp pic.twitter.com/LJD41qykag

— amelia (@luxeweisz) February 19, 2021

Pike is Marla Grayson, a court-appointed legal guardian for the vulnerable elderly. But underneath the hood of her immaculate social-worker persona, quick wit, and bob so sharp it could cut glass, is a crook abusing the law to siphon money from her wards. Marla's network of money-hungry associates — which include doctors and foster care home managers — identify and target elderly people with wealthy assets. They put them in foster care, whether they need it or not, and proceeds to take over their finances. And all this daylight robbery is legal.
There are traces of Gone Girl
No one holds an intensely unhinged closeup quite like Rosamund Pike

🎥 I CARE A LOT
🎥 GONE GIRL pic.twitter.com/L2be6MBQNE

— NetflixFilm (@NetflixFilm) February 19, 2021

Gone Girl fans will be overjoyed to find that Pike brings back her ice-cold stares and her way with words. The movie opens with her narration ala Amy Dunne's iconic monologue. "There's no such thing as good people," Marla says, voice husky. "I used to be like you. Thinking that working hard and playing fair would lead to success and happiness. It doesn't."
In her interview with Collider, Pike acknowledges the similarities between her characters Amy Dunne and Marla Grayson. "What they both do, those characters, is take traditional notions of femininity, the things that people expect in their women, the qualities, and use them to their advantage," she says. Pike further says that it's interesting to "use and abuse" Amy's playing the victim and Marla's roleplaying a caring person.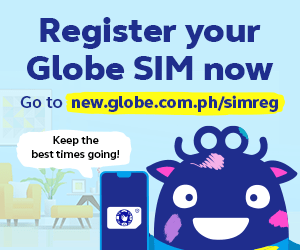 There's your legal gangster and then your regular gangster
the absolute menace of Peter Dinklage eating a chocolate donut in I CARE A LOT pic.twitter.com/LsirsilJnI

— NetflixFilm (@NetflixFilm) February 21, 2021
Pike leads a stellar cast in I Care a Lot. Fran, Marla's girlfriend and right-hand woman is played by Eiza González (Baby Driver), who is probably the most likable character in the show besides Jennifer. They target the wrong ward, Jennifer Peterson (portrayed by Diane Wiest of Bullets Over Broadway; Edward Scissorhands), who has ties with the mafia leader Roman Lunyov, Peter Dinklage (Game of Thrones). What happens when an actual cold-blooded gangster, flying under the radar of the law, goes toe-to-toe with a monster disguised as a legal caregiver? While Marla and Roman reach an agreement, in the end, it doesn't come without violence.
A villain you can't help but root for
Rosamund Pike, Peter Dinklage…absolutely brilliant, when you book talent it shows #ICareALotNetflix pic.twitter.com/zAMWGI5yXX

— Siya (@NexusLevy) February 20, 2021
Be prepared to hate Marla, cause she isn't here to be loved. She shows up at an elderly's doorstep, fake smile on her lips, and turns their life upside down in a span of minutes. She knows that in this cruel world you either eat or be eaten. Your heart will ache for all the lolos and lolas she victimized. But this is where you know Blakeson's writing and Pike's acting prowess is working its magic — you can't help but root for Marla still. The movie's brilliance shines through despite the villains. It's these kinds of movies that will stick to you long after the credits roll.
A strong woman who knows what she wants
Rosamund Pike. That's it. That's the tweet. pic.twitter.com/3tGy3ohEZP

— Netflix Philippines (@Netflix_PH) February 22, 2021

Marla is a force to be reckoned with because once she sinks her claws into what she wants, she won't let go. Imagine boldly asking for millions of dollars when the mafia are in front of you, ready to kill you. Even in the face of death, she pulls tricks up her sleeve in montages we've come to enjoy since Gone Girl. If you like movies where everything just aligns so the evil protagonist can get revenge on a fellow evil person, this one is for you.
Is it based on a true story?
No one holds an intensely unhinged closeup quite like Rosamund Pike

🎥 I CARE A LOT
🎥 GONE GIRL pic.twitter.com/L2be6MBQNE

— NetflixFilm (@NetflixFilm) February 19, 2021

Blakeson was inspired to write the script for I Care a Lot when he came across disturbing news of 'real-life predatory guardians' who exploited a legal loophole in the system.
In 2017, The New Yorker ran a horrifying story on it written by Rachel Aviv, How the Elderly Lose Their Rights. The eye-opening article is practically the foundation of the film's plot (sans the mafia ties). Usually, with thriller films, the audience can comfort themselves in the knowledge that everything they just saw on screen is fiction or at least exaggerated for entertainment. But in this case, even though Marla Grayson is not a real person, The New Yorker just proved there are people exactly like her on this planet.
If it helps, the story of the elderly couple in the article had a good ending. After court-appointed guardian, April Parks, chucked them into foster care for a few years and sold everything they owned, their daughter fought to bring to light the injustice in the system. They also managed to "free" other wards under Parks.
You're in for a loop
Rosamund Pike is one of the best villains I've ever seen in cinema. First in the Gone Girl and now in I Care a Lot. Capitalising off older people and leaving them with no way to get out of it, Disgusting yet Mind-blowing! #ICareALot pic.twitter.com/qOeK1TsDhH

— Rashmi (@MusewitheMoon) February 20, 2021

While I Care a Lot might not be a total masterpiece, it makes for an entertaining weekend watch with the fam. It's got everything you need — comedy, girl power, action, an us-against-the-world couple, twist after twist, and Chris Messina in three-piece suits. Blakeson will confuse your moral compass and have you rooting for the bad guys. But he will also open your eyes to the reality that this fictional movie might not be too far from the truth. We can't trust shiny people, you never know what's underneath their smiles.
Where can you stream I Care a Lot?
Blakeson's brilliant film is available on Netflix. Pause your K-dramas for a while because seeing Rosamund Pike kick ass once again is so much more satisfying.
Check us out on Facebook and Instagram and be the first to know about the latest news and coolest trends!