4. Ito Kish

A self-proclaimed chef and visual storyteller, Ito Kish is definitely living up to his title with the wide array of unique works he has crafted, each one telling its own story. His works are made from a pure cultural point-of-view, leaning towards the Spanish colonial aesthetic, stemming from the original culture our country still has. His love for the Filipino tradition is his inspiration, making his works resonate close to our hearts. With IKEA finally coming to our shores, this is precisely the bit of Pinoy taste that they'll need.
3. Wilmer Lopez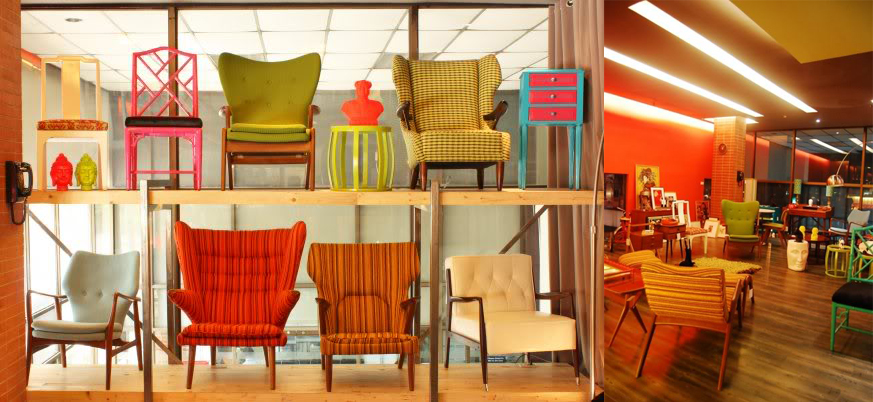 A great standard of contemporary Scandinavian and Asian design, the IKEA catalogue can benefit from the eastern flavour of Wilmer Lopez' style. Hip and modernized, his designs capture the vibe of a trendy and colorful personality that titas' at heart will surely love.
2. Vito Selma
The Wood Whisperer, as they call him, Vito Selma is a genius at wood art. His style can be a huge contribution to IKEA's wood catalogue, as he breaks from tradition with his innovative furniture designs. He is quite experimental, and his out-of-the-box ideas expressed through wood make him really stand out.
1. Kenneth Cobonpue

Dubbed by TIME Magazine (2007) as "rattan's first virtuoso," Kenneth's name resounds in world-class Southeast Asian design sought after by famous international celebrities. From catering to big, famed clientele, that includes royal families and Hollywood actors, (Brad FREAKING Pitt!) to designing the venue for the APEC welcome dinner, Kenneth has more than earned multiple, international accolades. His unique and innovative designs would match the simple, modern vibe of IKEA furniture, and to say the resulting collaboration will be perfect is an understatement.
Know other Pinoy designers who deserve the IKEA spotlight? Share them below!